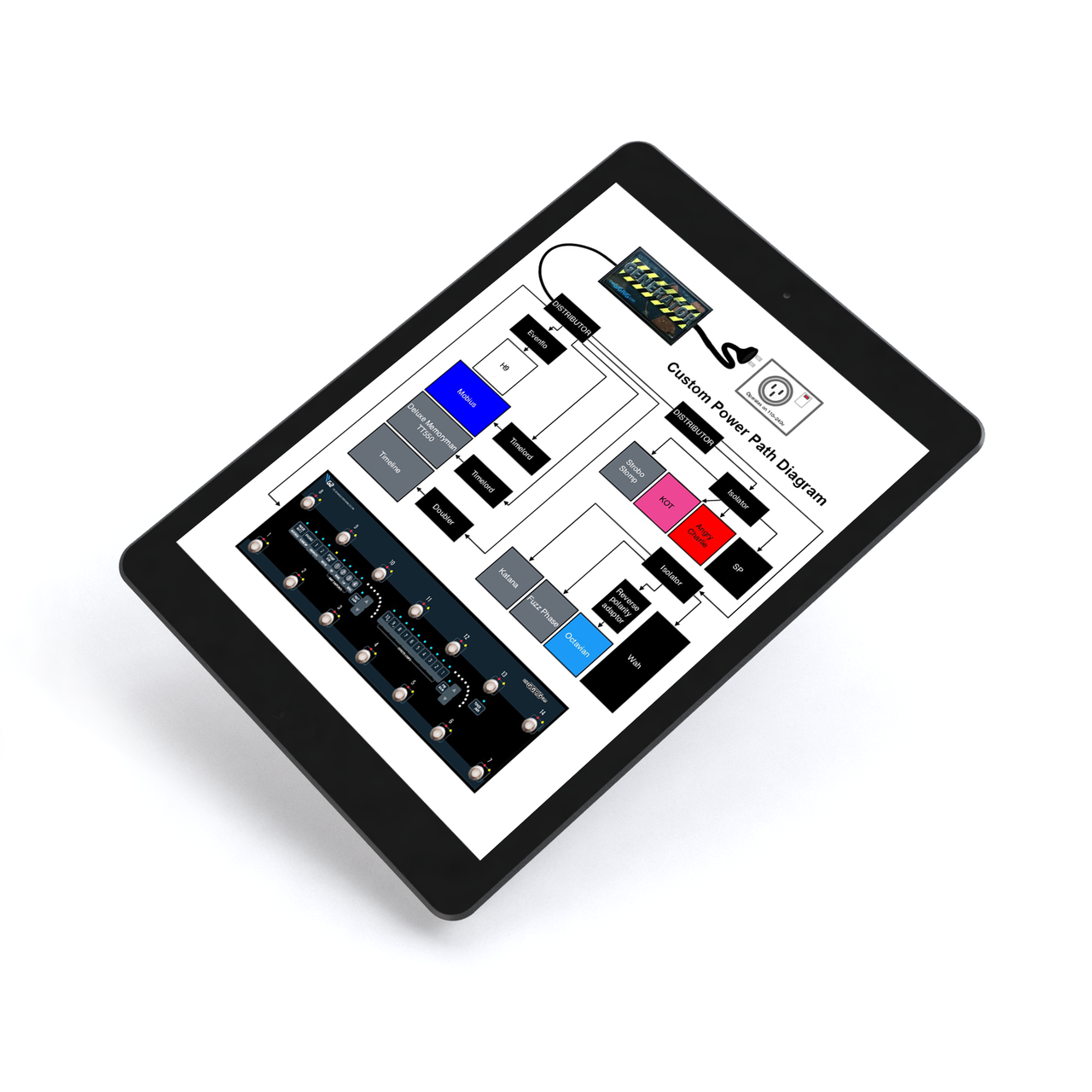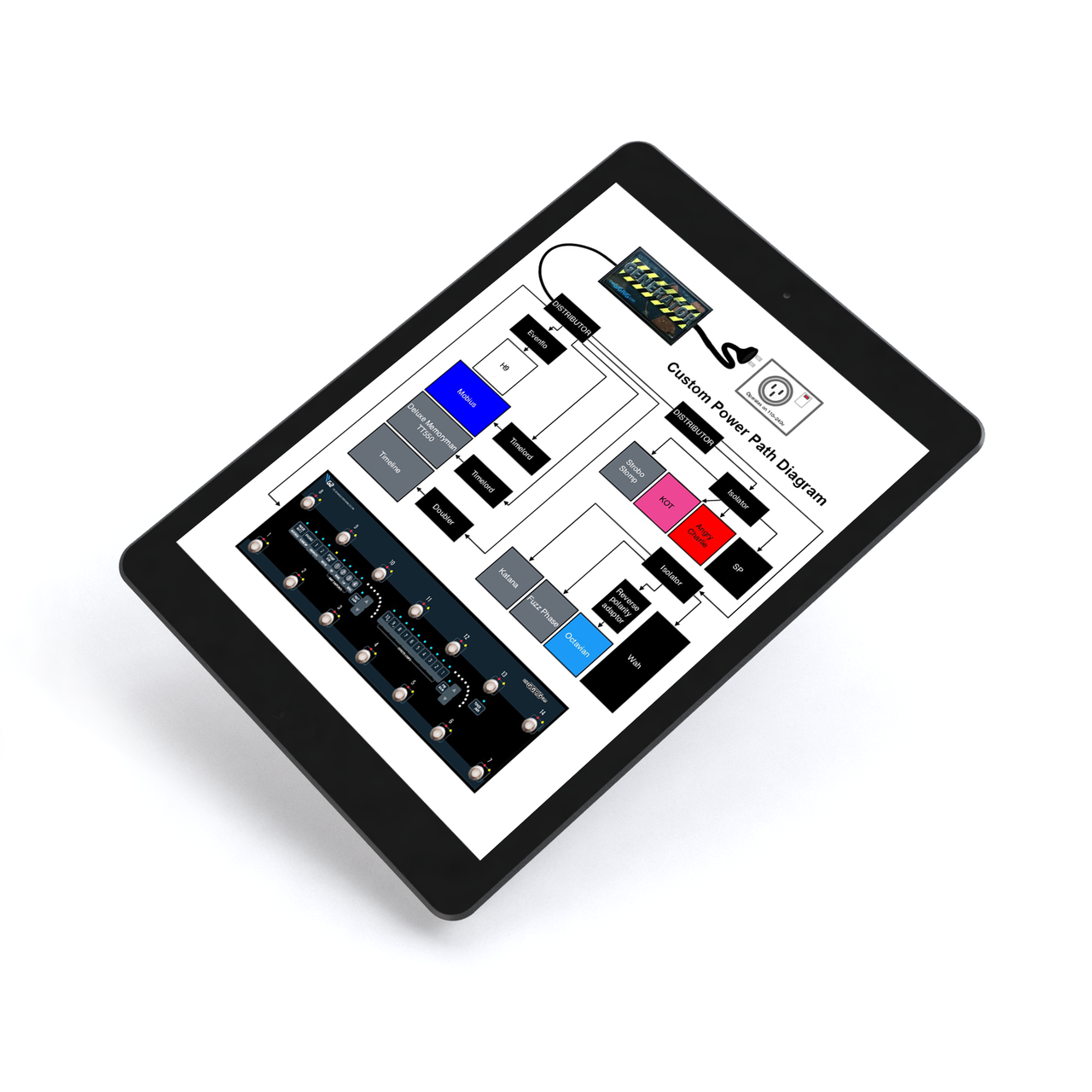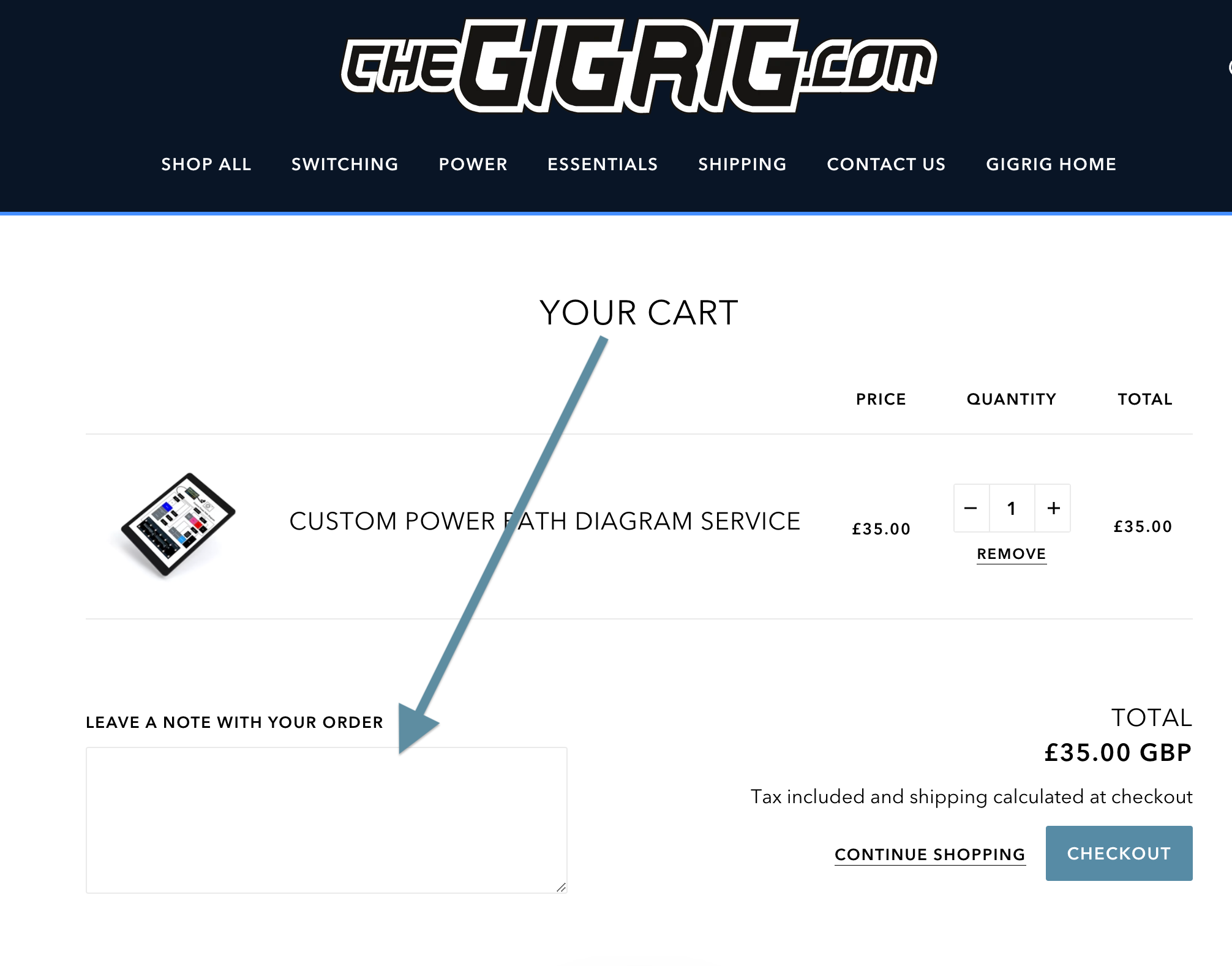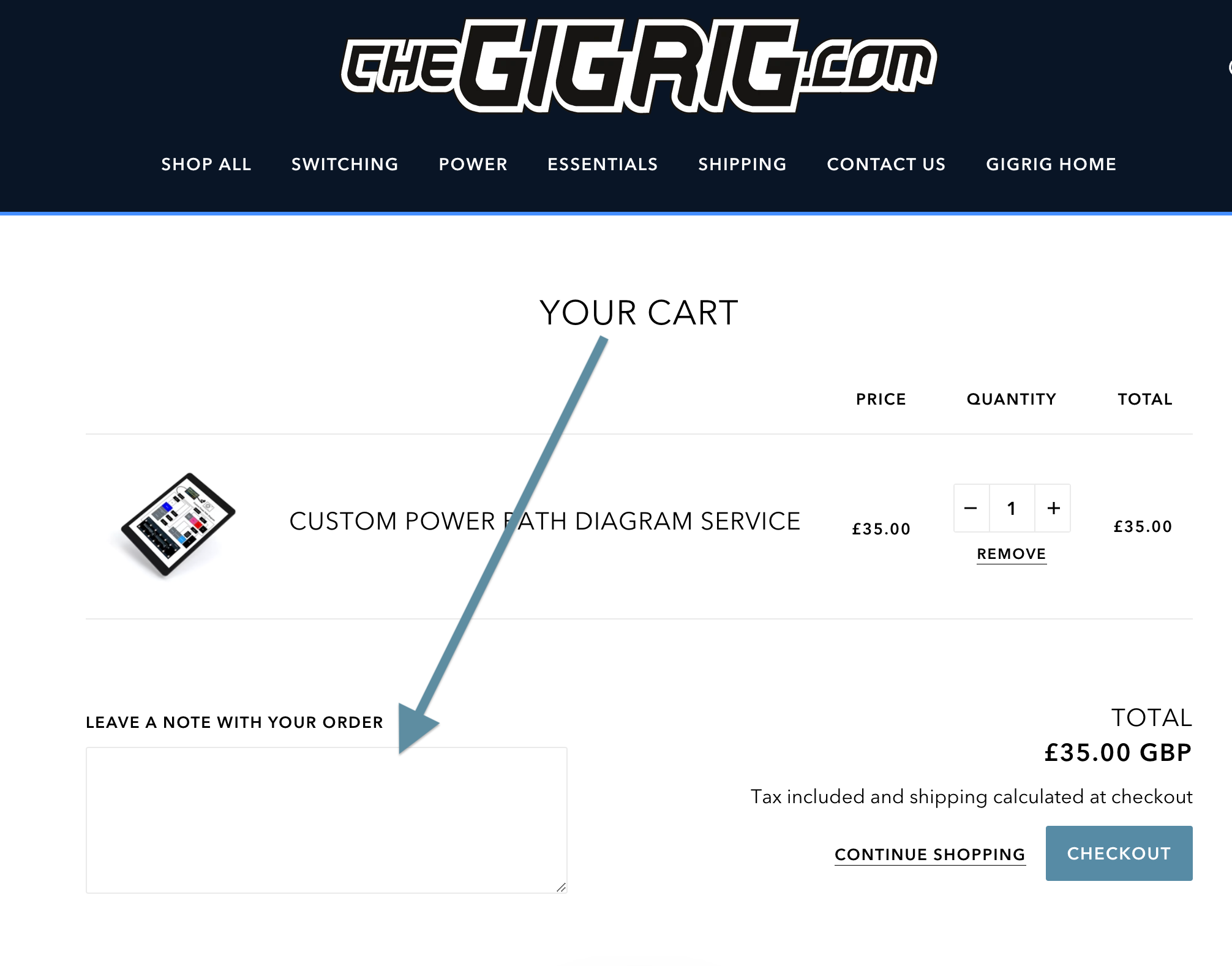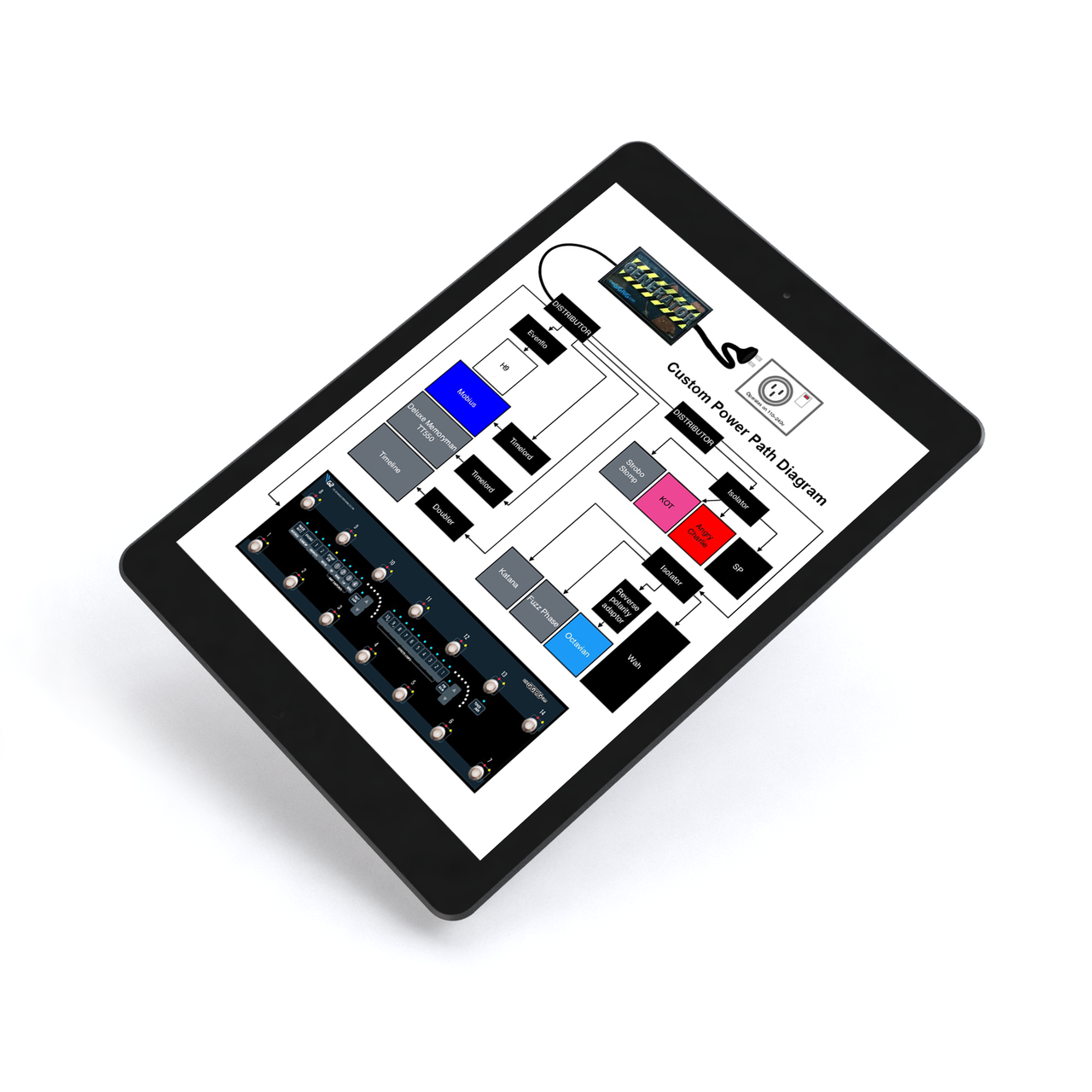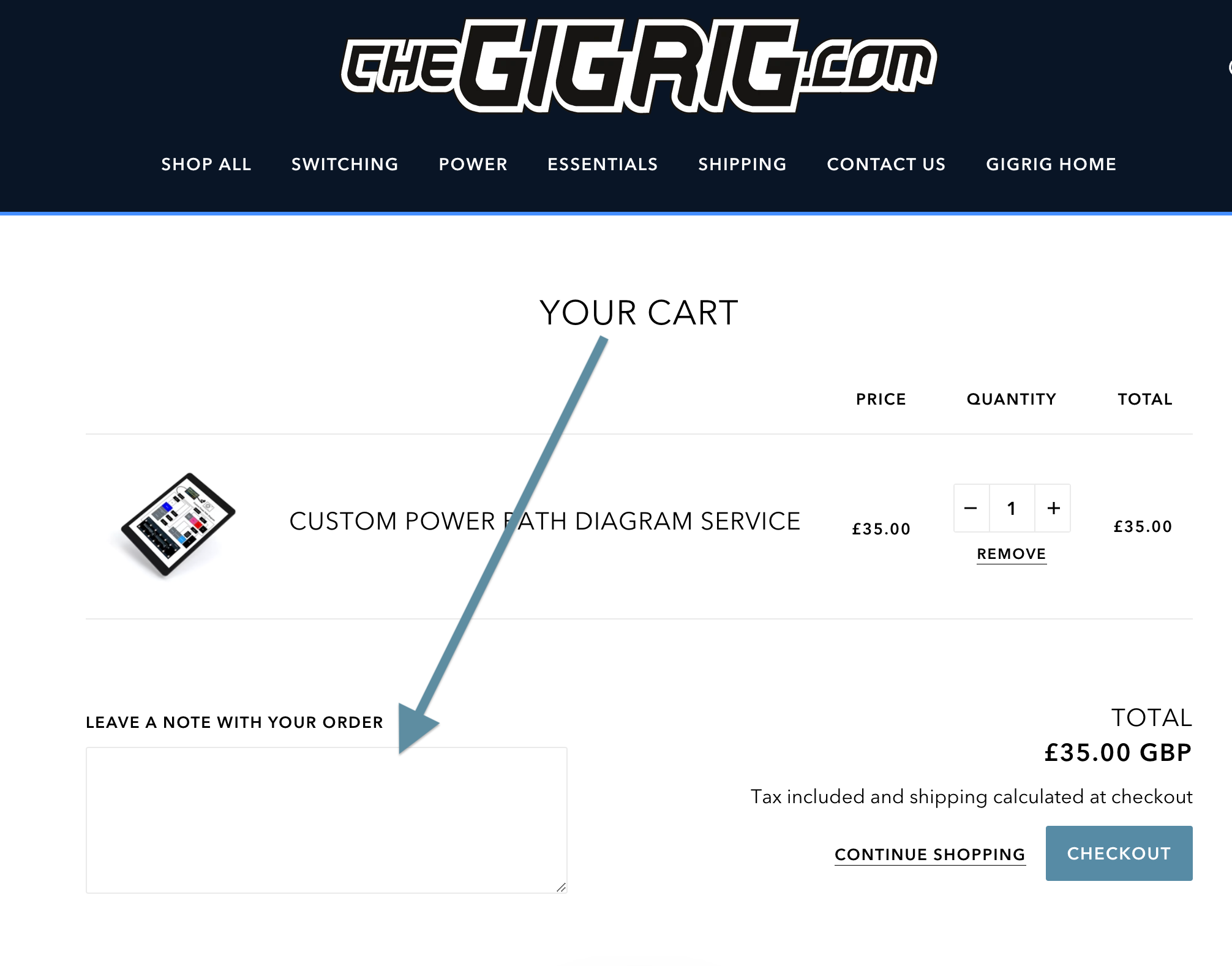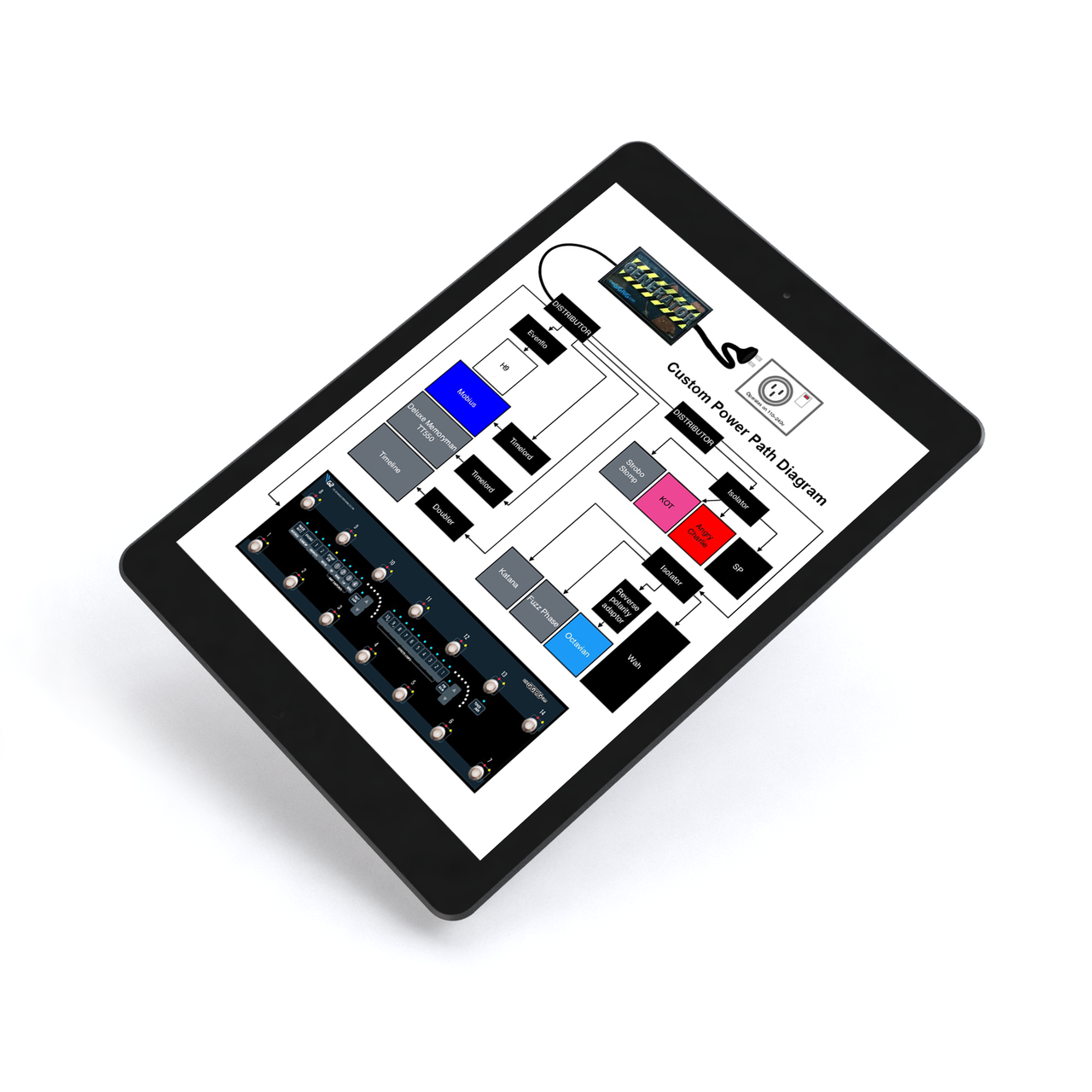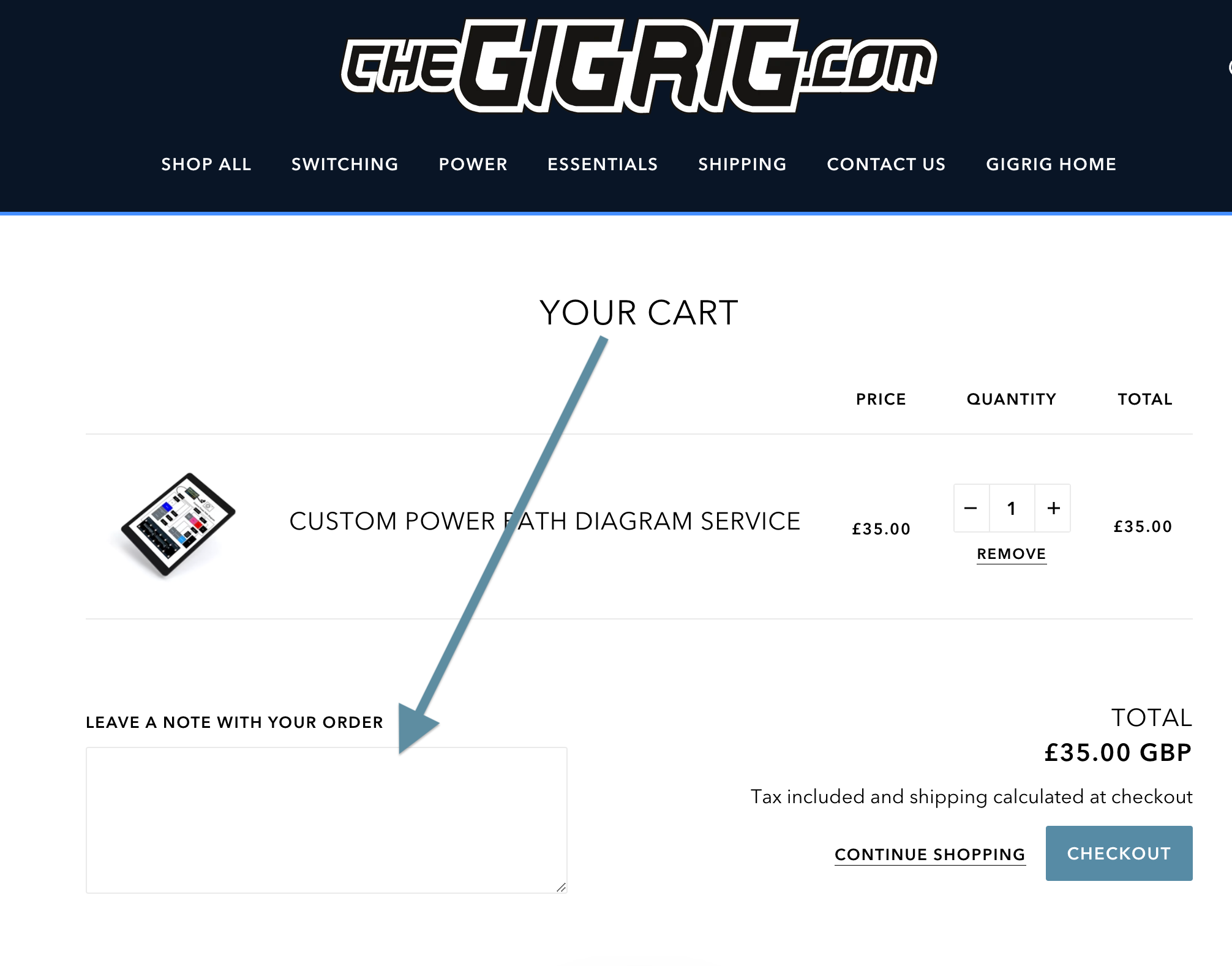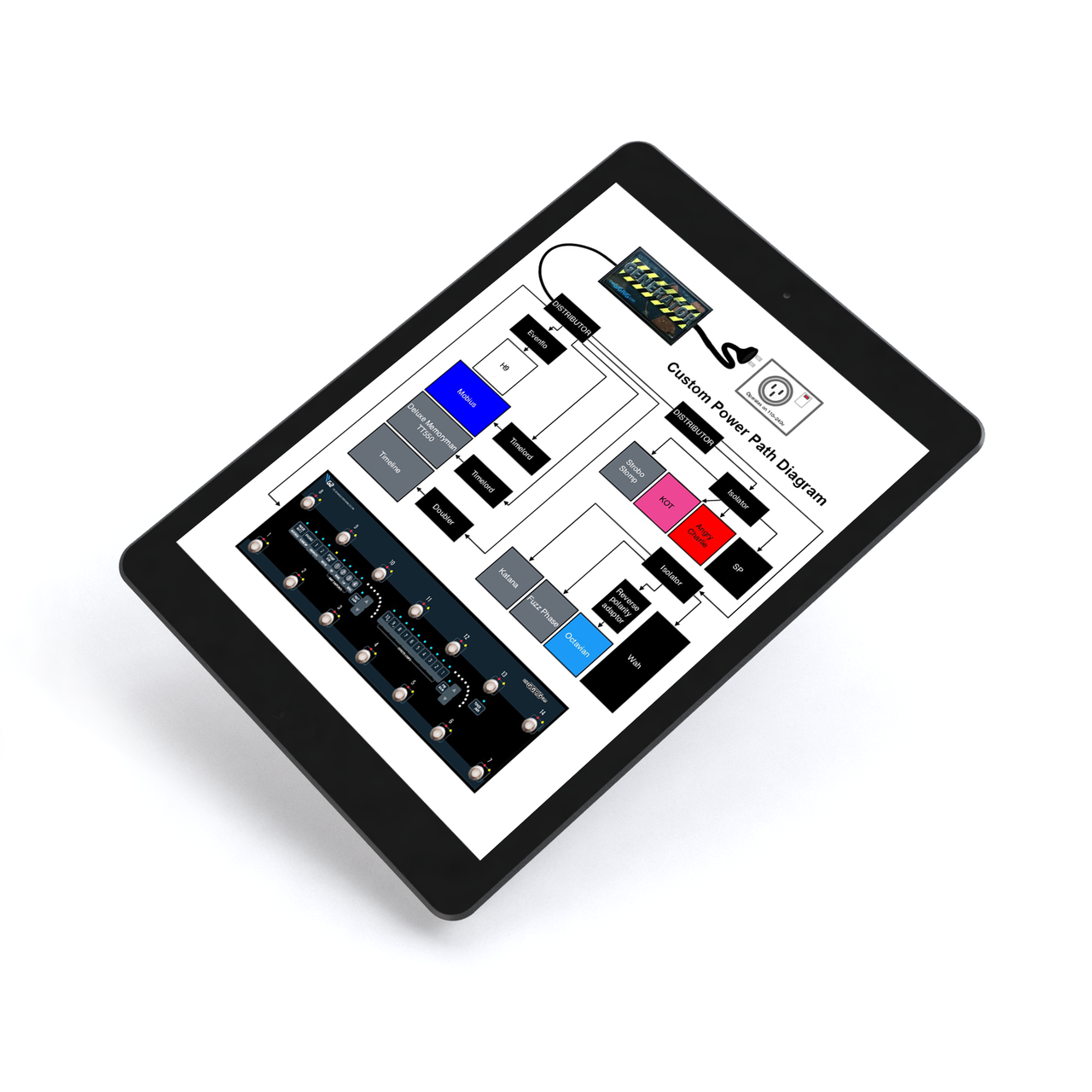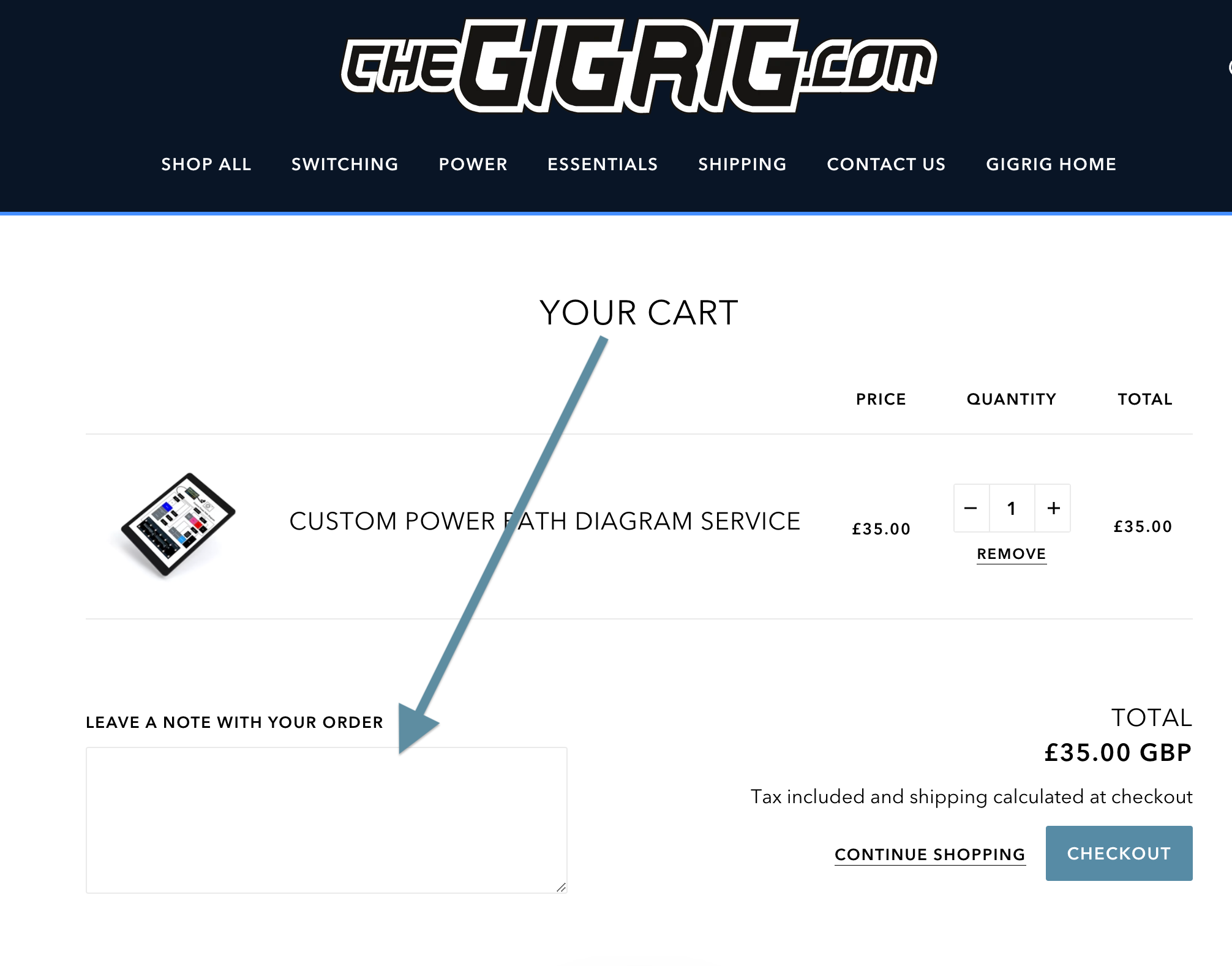 Custom Power Path Diagram Service
Simply enter the brand and product names of the pedals you want to power in the notes field on the Cart page, and we'll create your unique custom Power Path Diagram showing all you need to power your gear.  
This is a popular custom service and we try to complete your diagrams as quickly as possible.
Required: Please list your pedals in the 'Notes' field on the CART page.
Please allow up to 3 working days to receive your PDF diagram via email.
Orders placed after Friday 12pm GMT (7am EST) will be processed as received on the following Monday