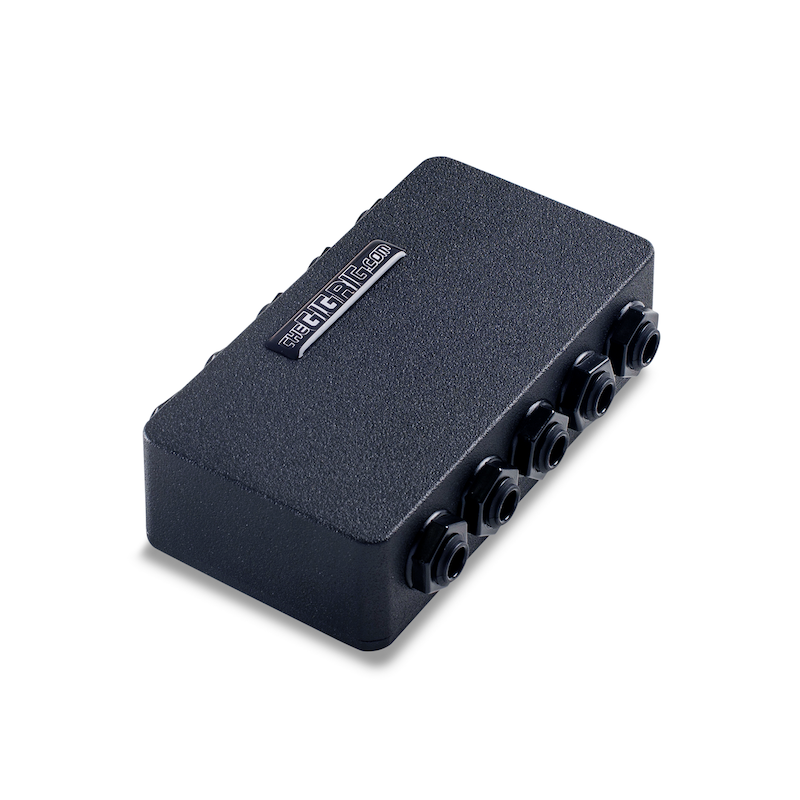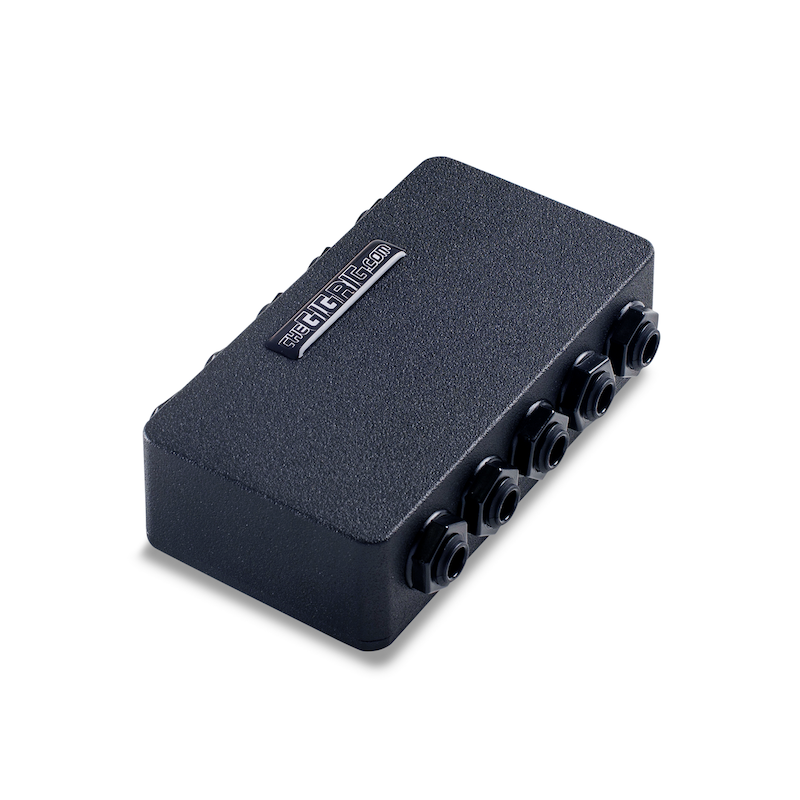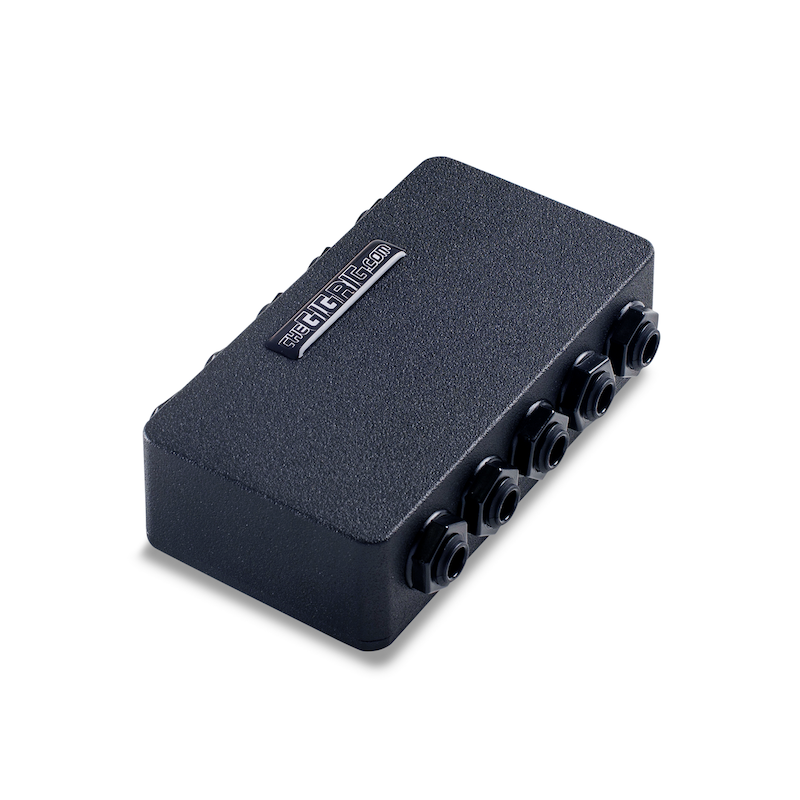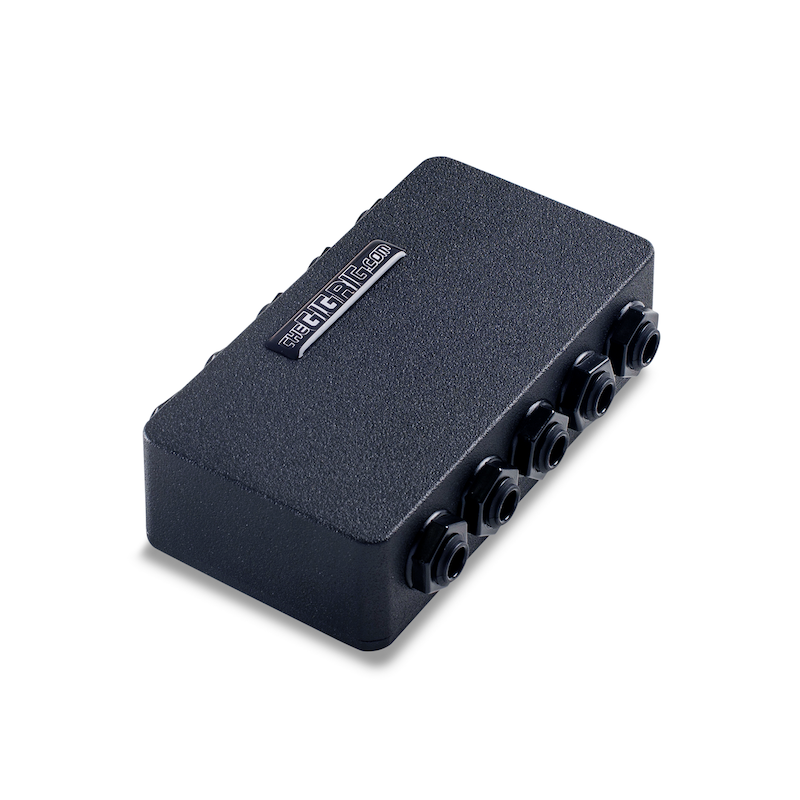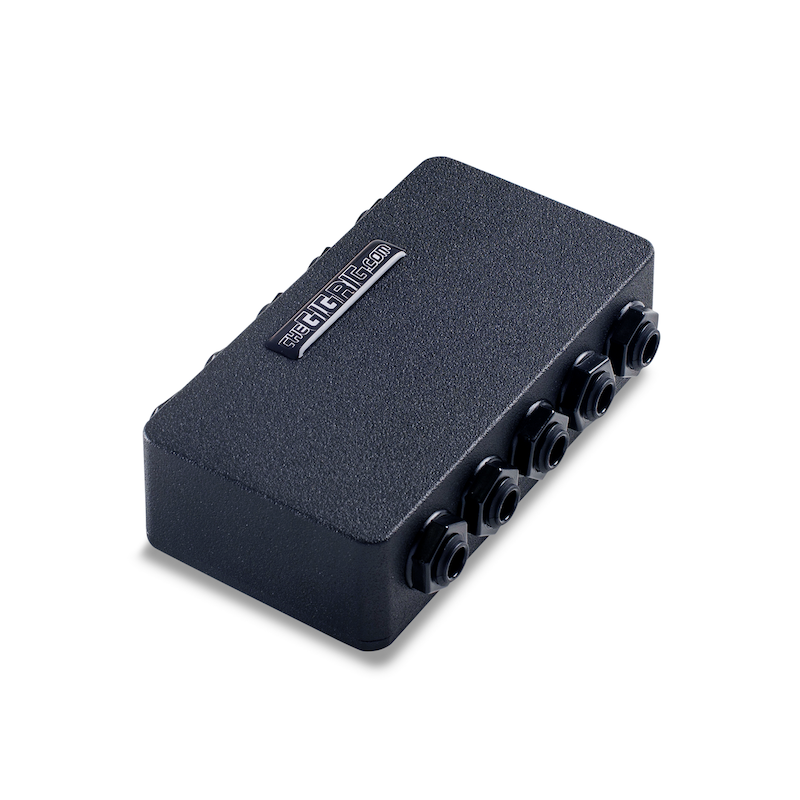 Cinco Cinco Patch Bay
Tax included for UK only. Ex VAT price displayed for all other shipping destinations
The Cinco Cinco is a very simple and very handy 5 in 5 out patch bay. 
All of the connections are on the back of your G2 so the Cinco Cinco lets you extend those connections to anywhere on your board that's convenient to get to when you're setting up or packing down from the gig. 

Each insert is isolated and can be used as a standard mono audio connection. Perfect for connecting your guitar and amps to G2 and it can also be used with TRS cable for connection of G2's remote switches or even connecting your amps' pre-amp using a TRS cable for the send and return. 

It's a very handy thing.
Technical
5 in - 5 Out 

DIMENSIONS - 11cm x 7.5cm x 3cm / 4.33" x 2.95" x 1.18"

WEIGHT - 0.2kg / 0.4lbs