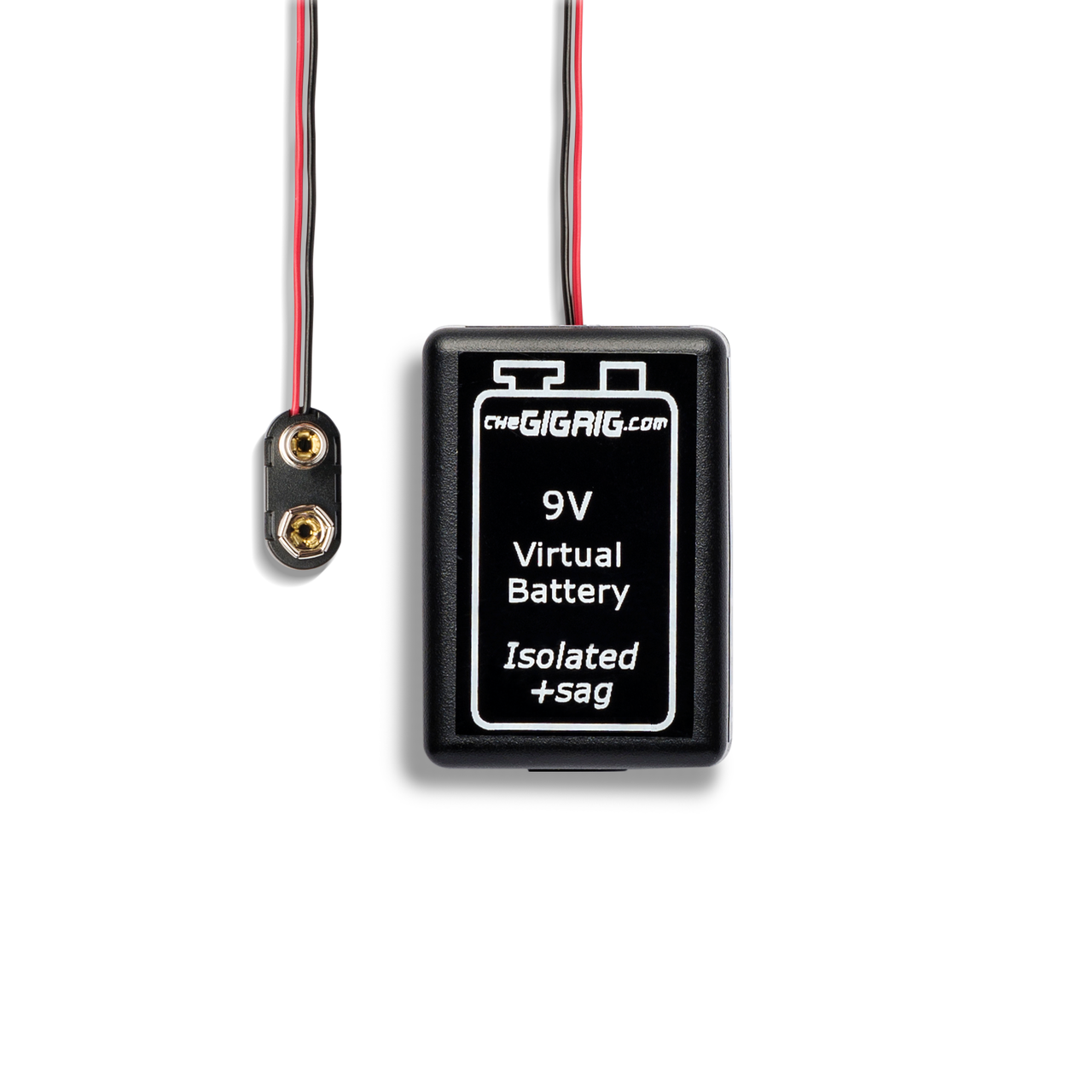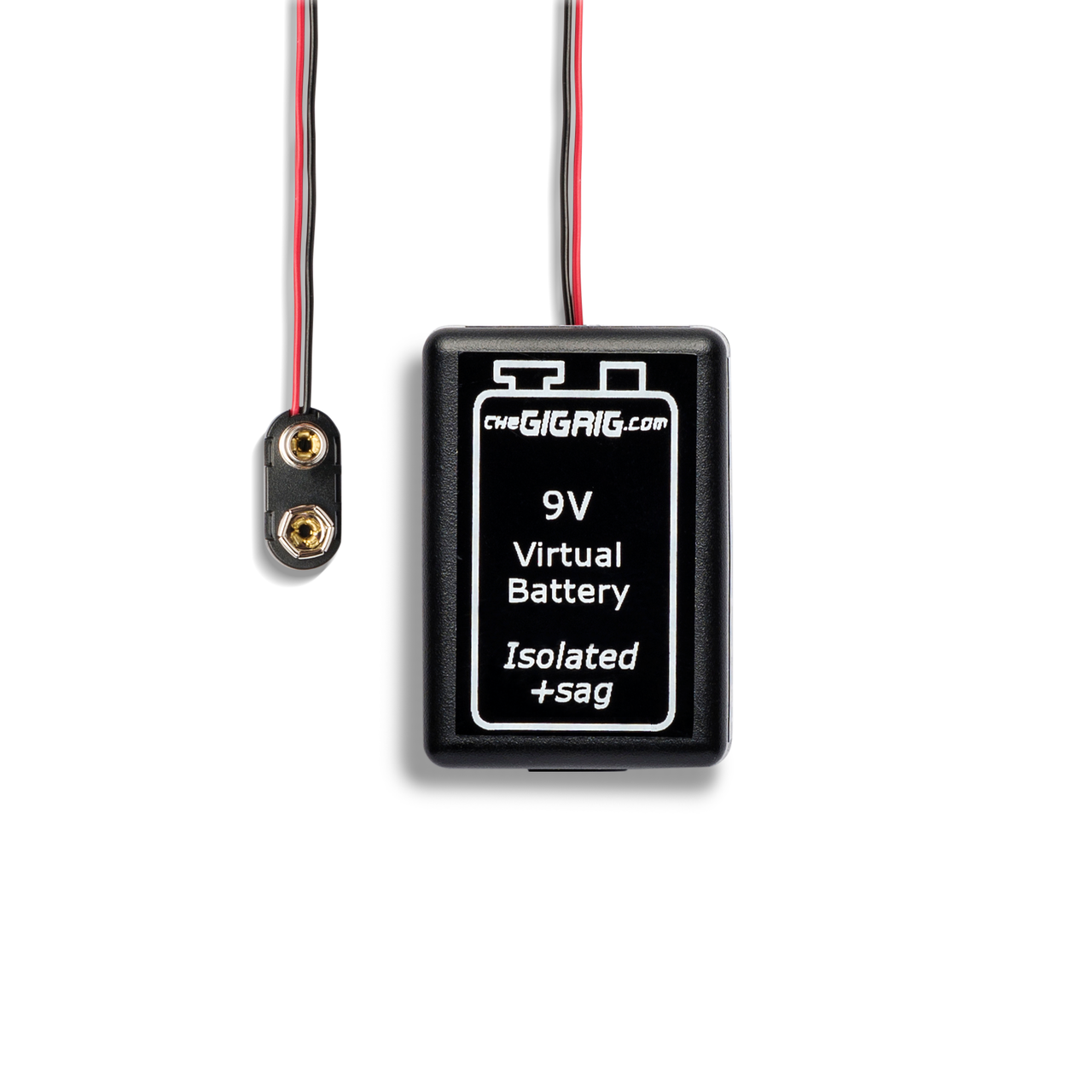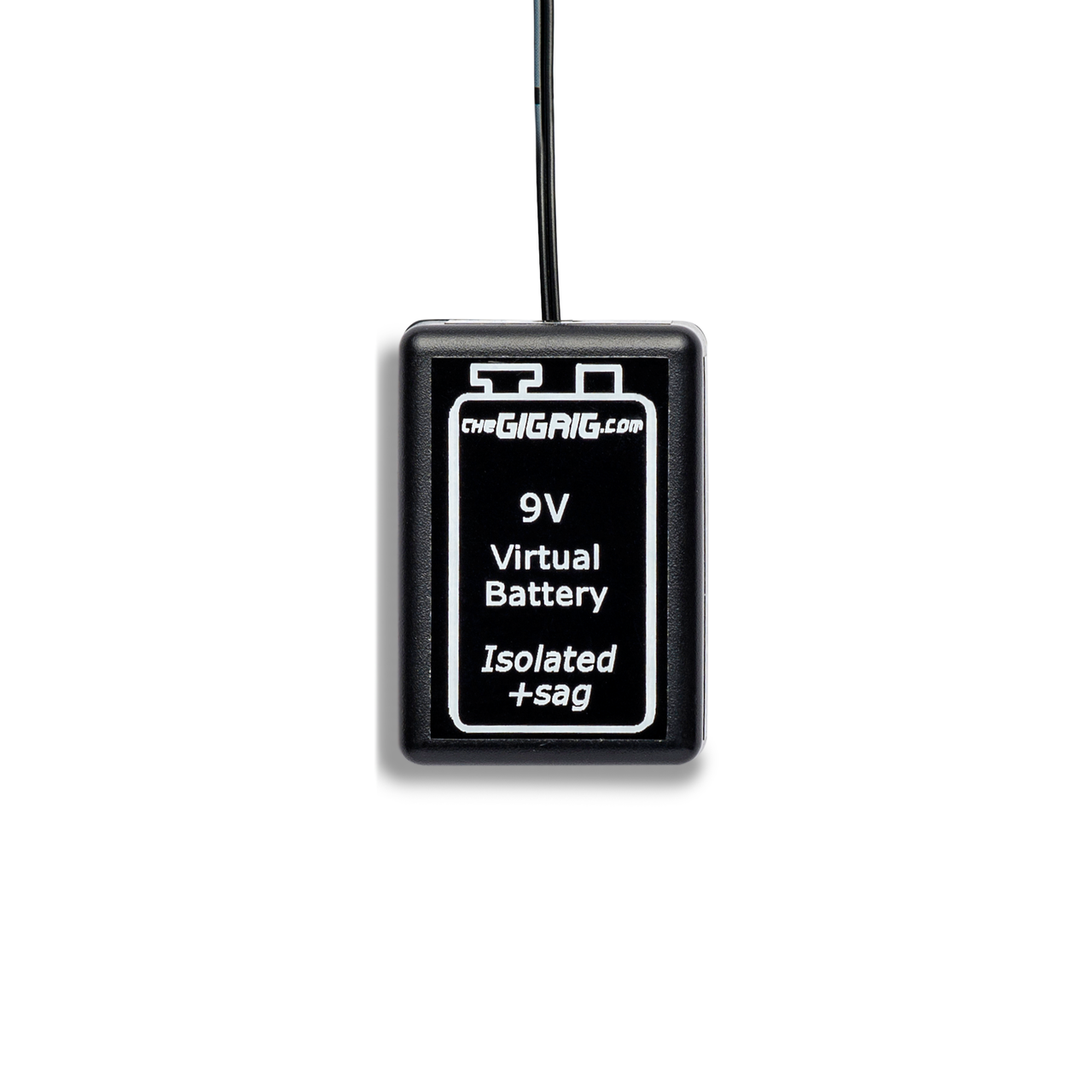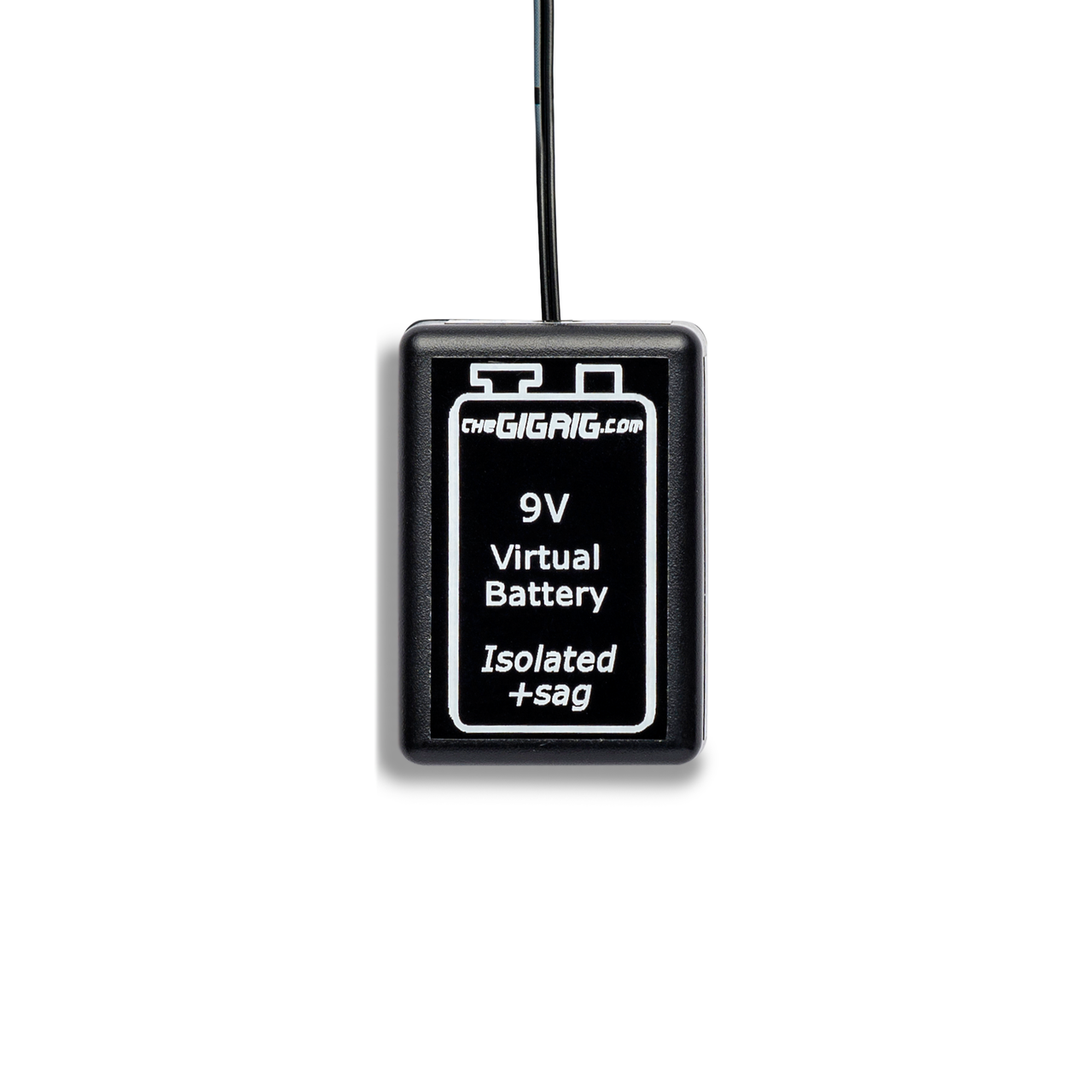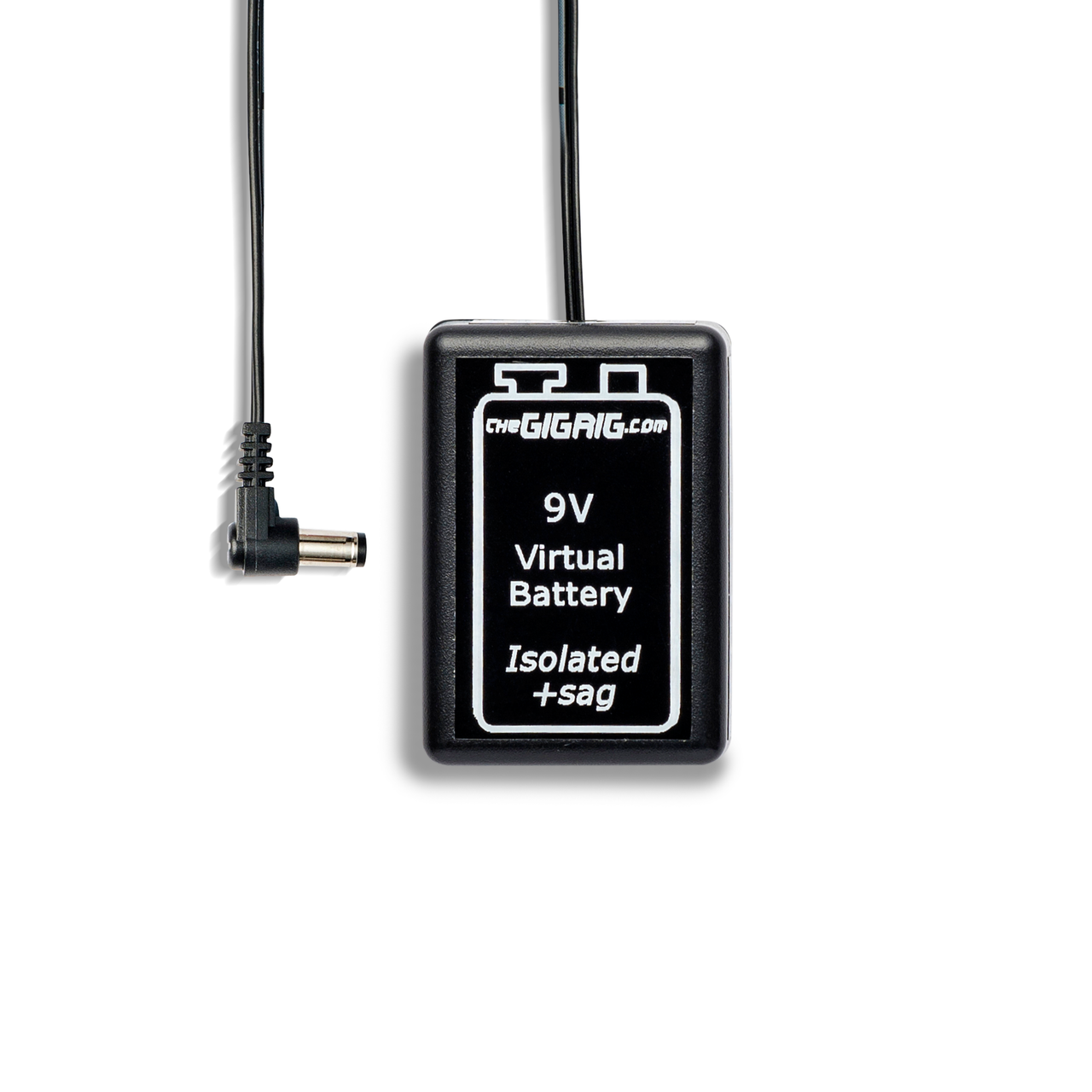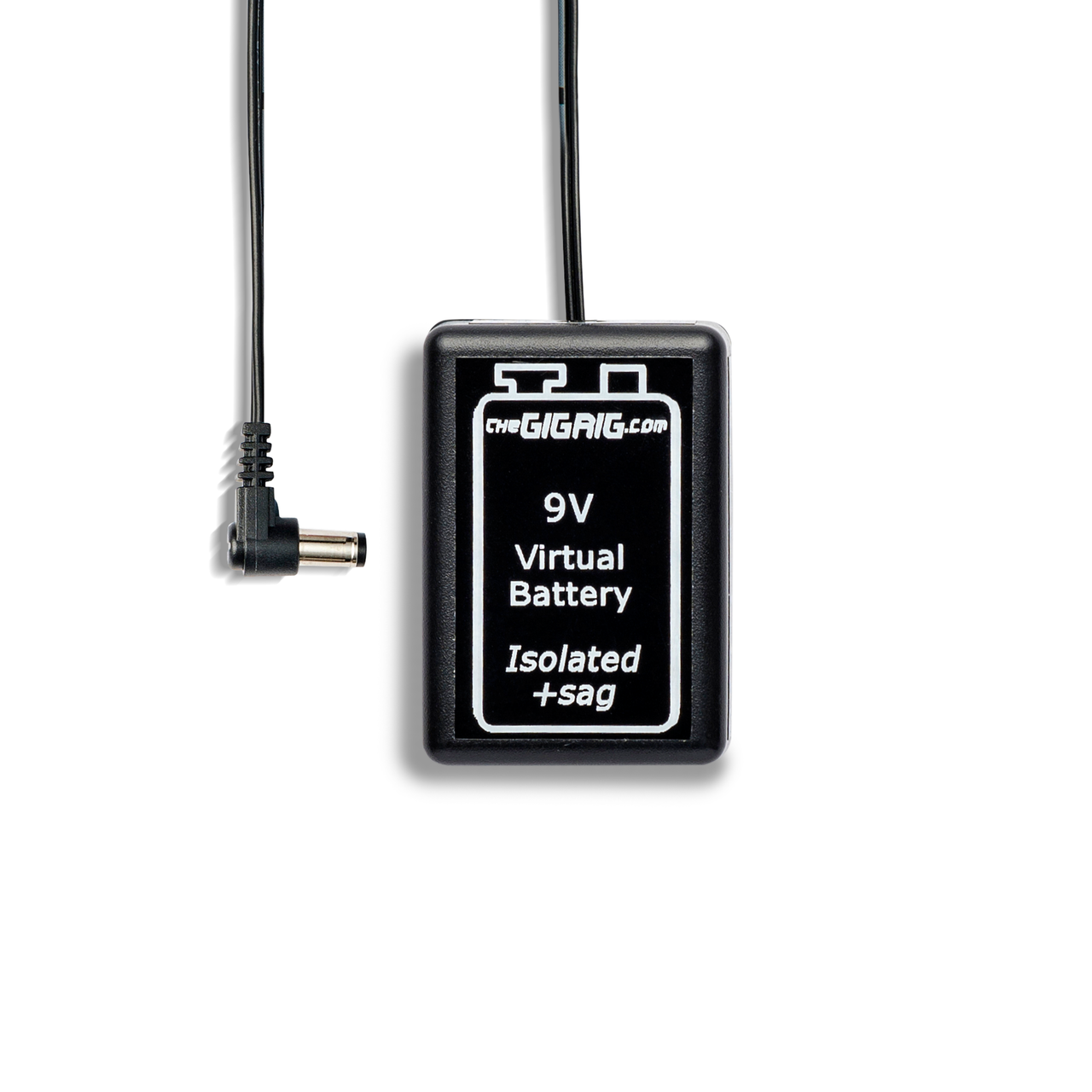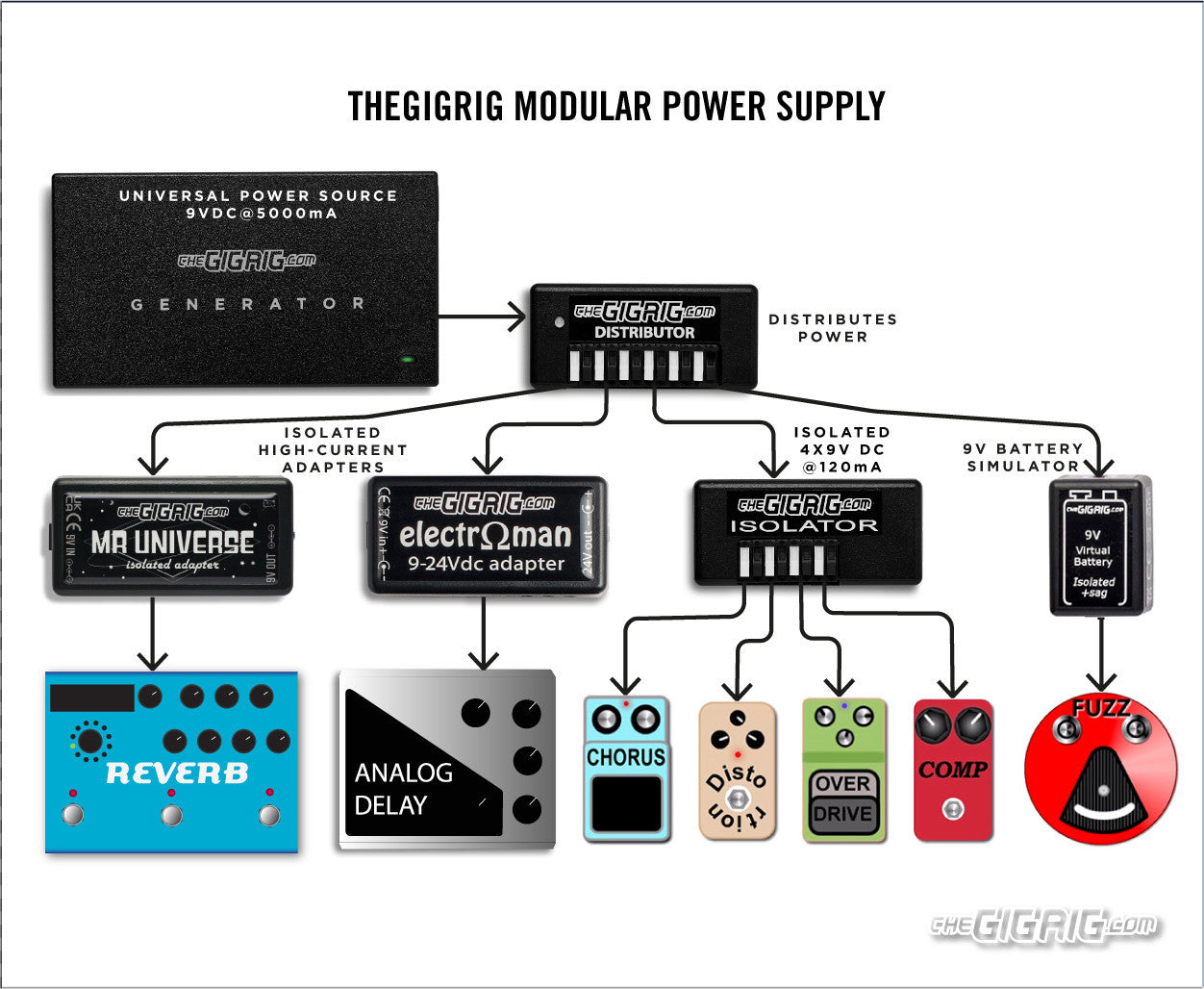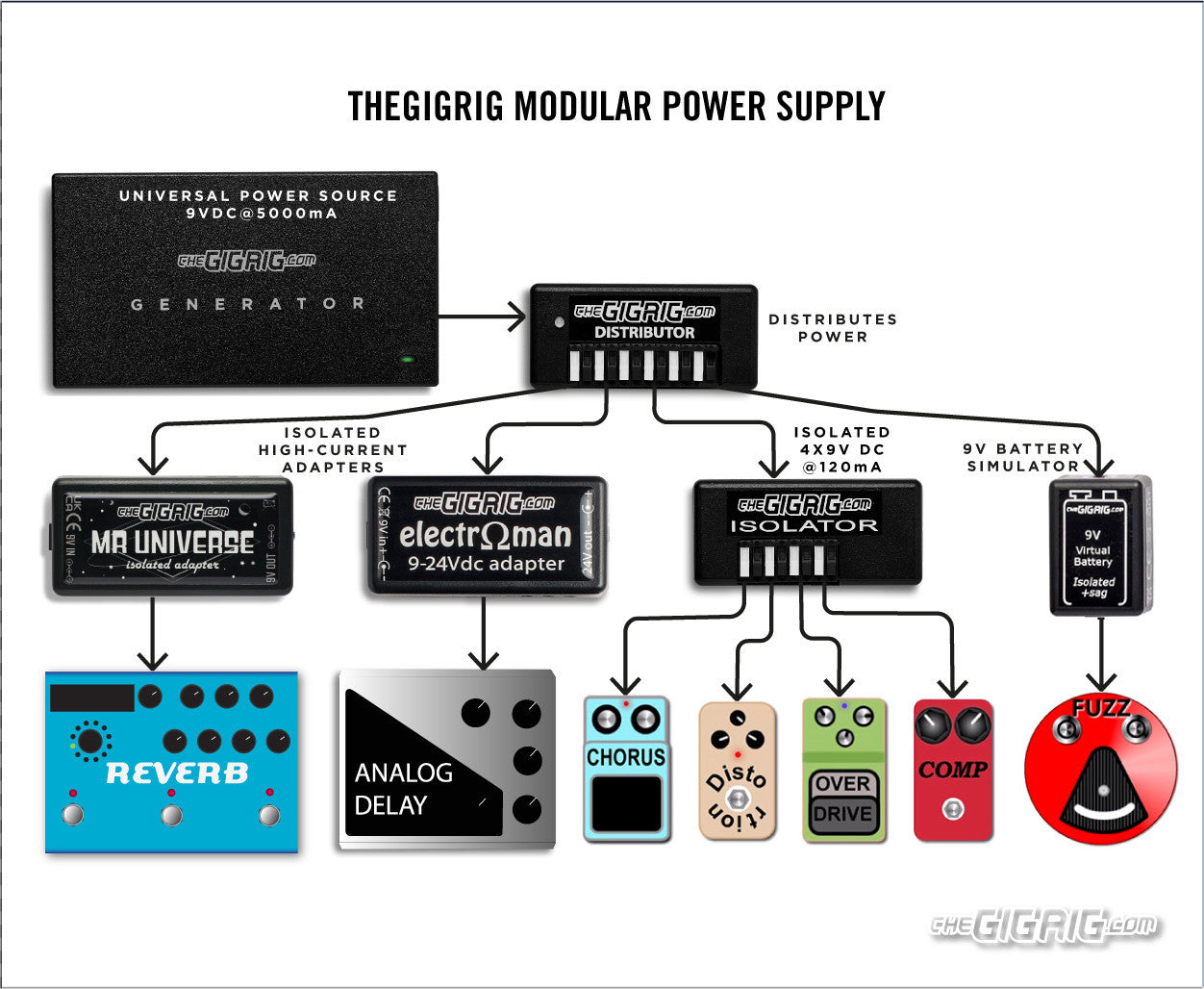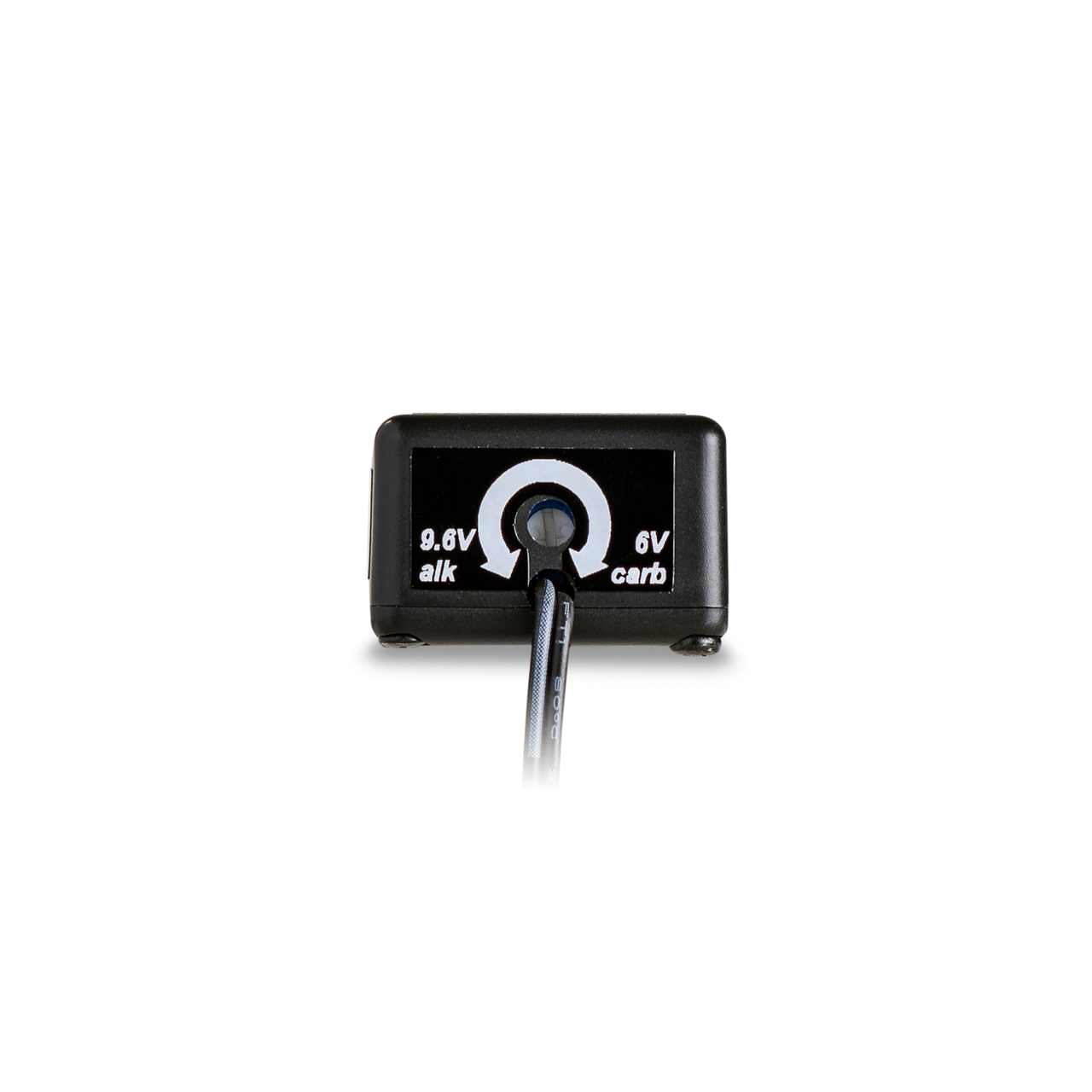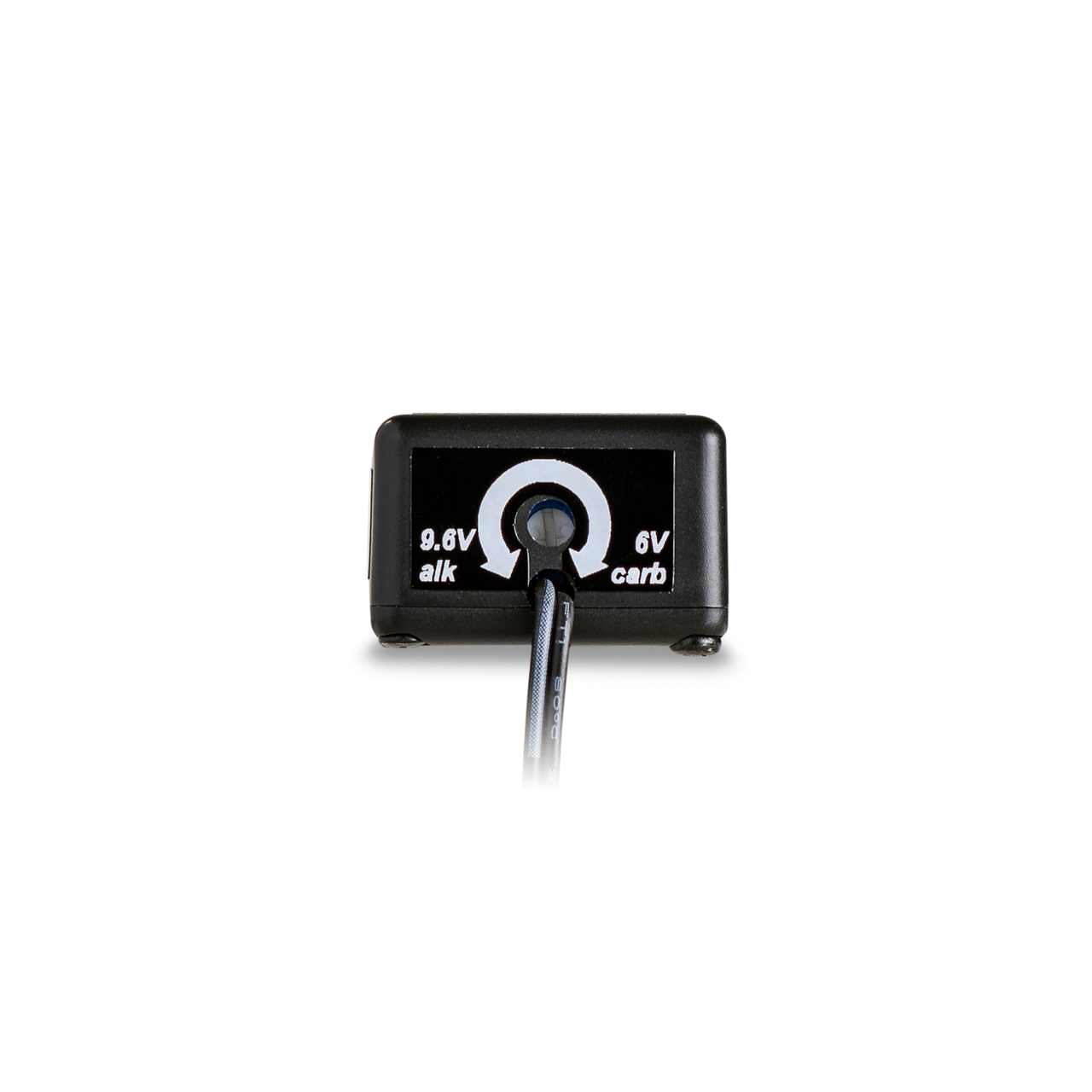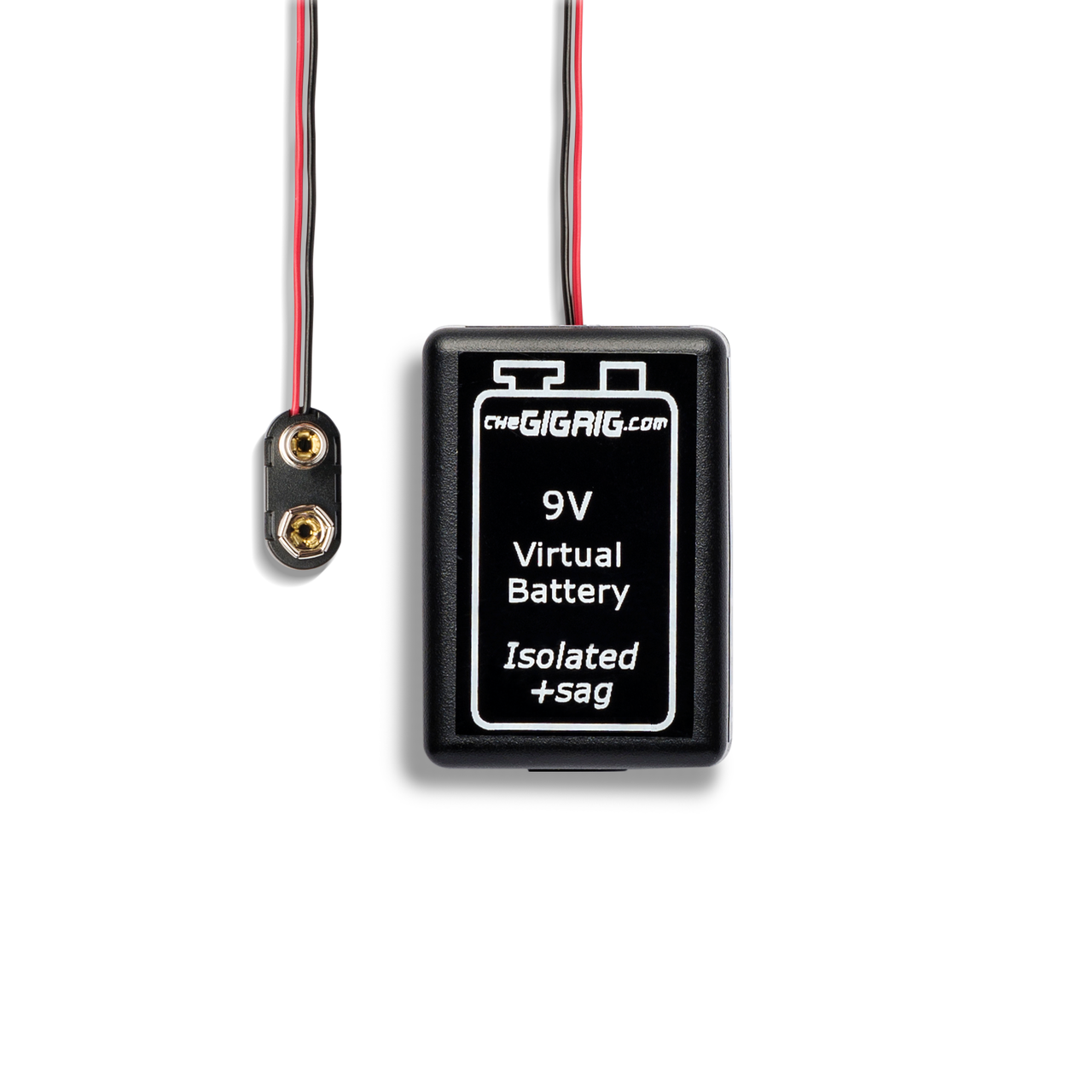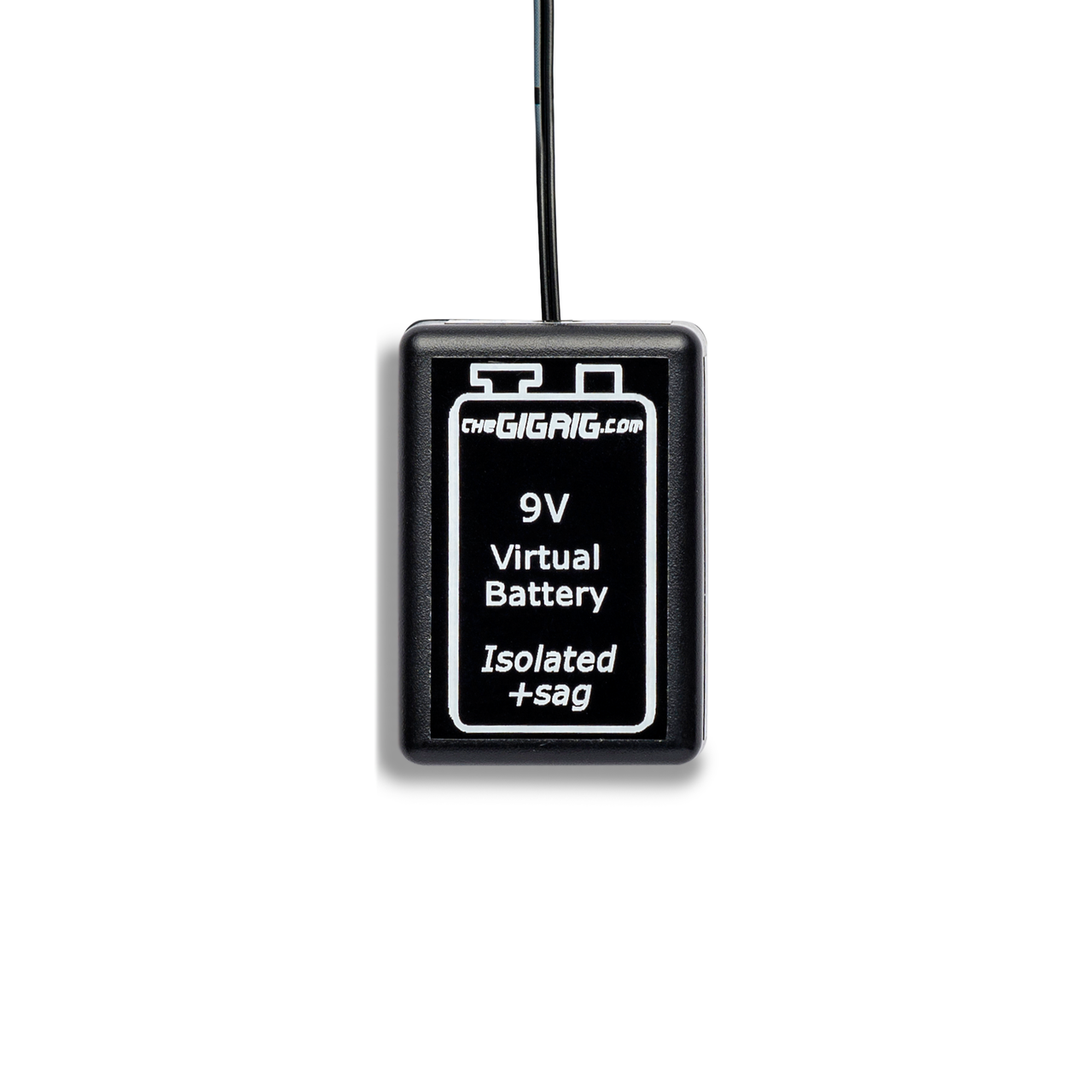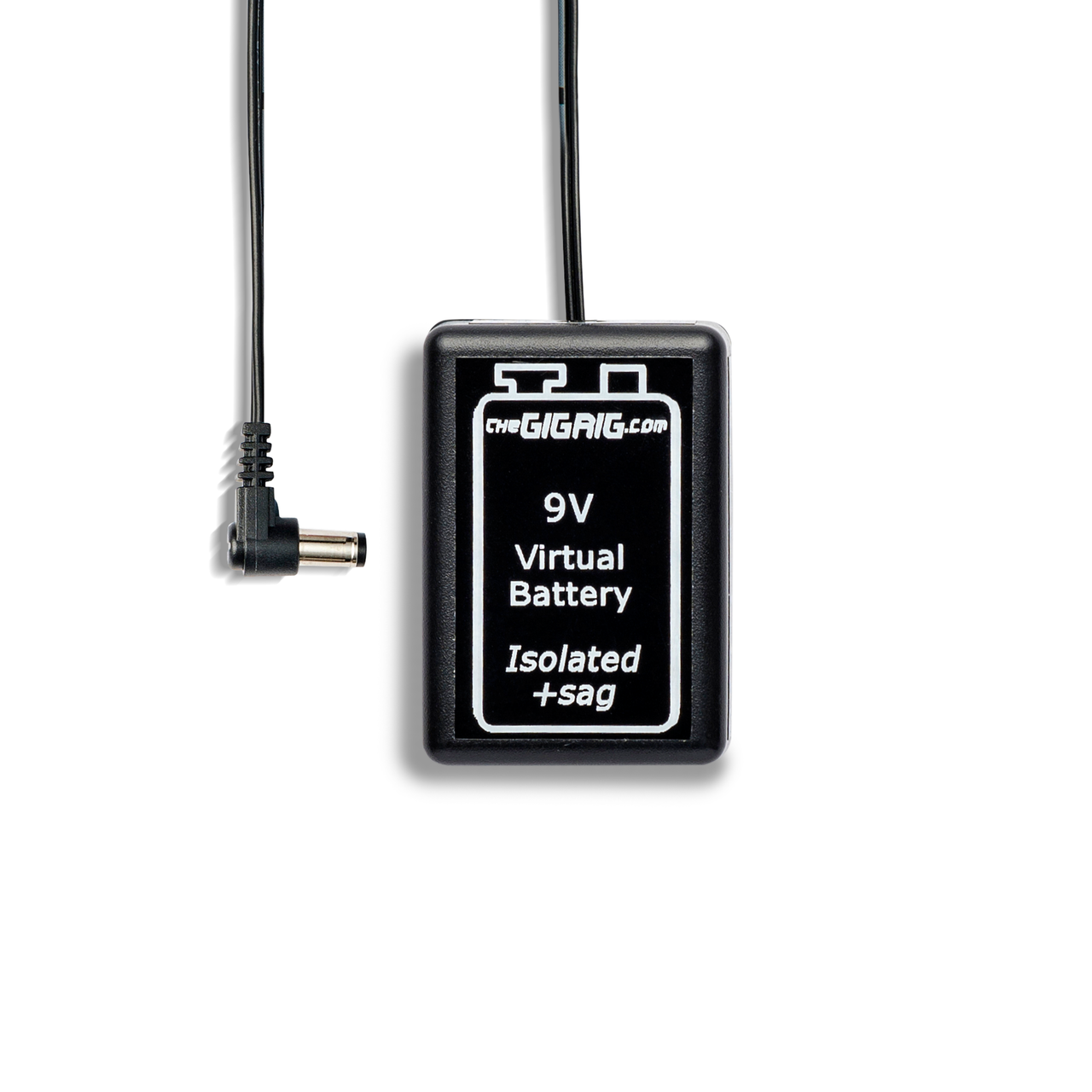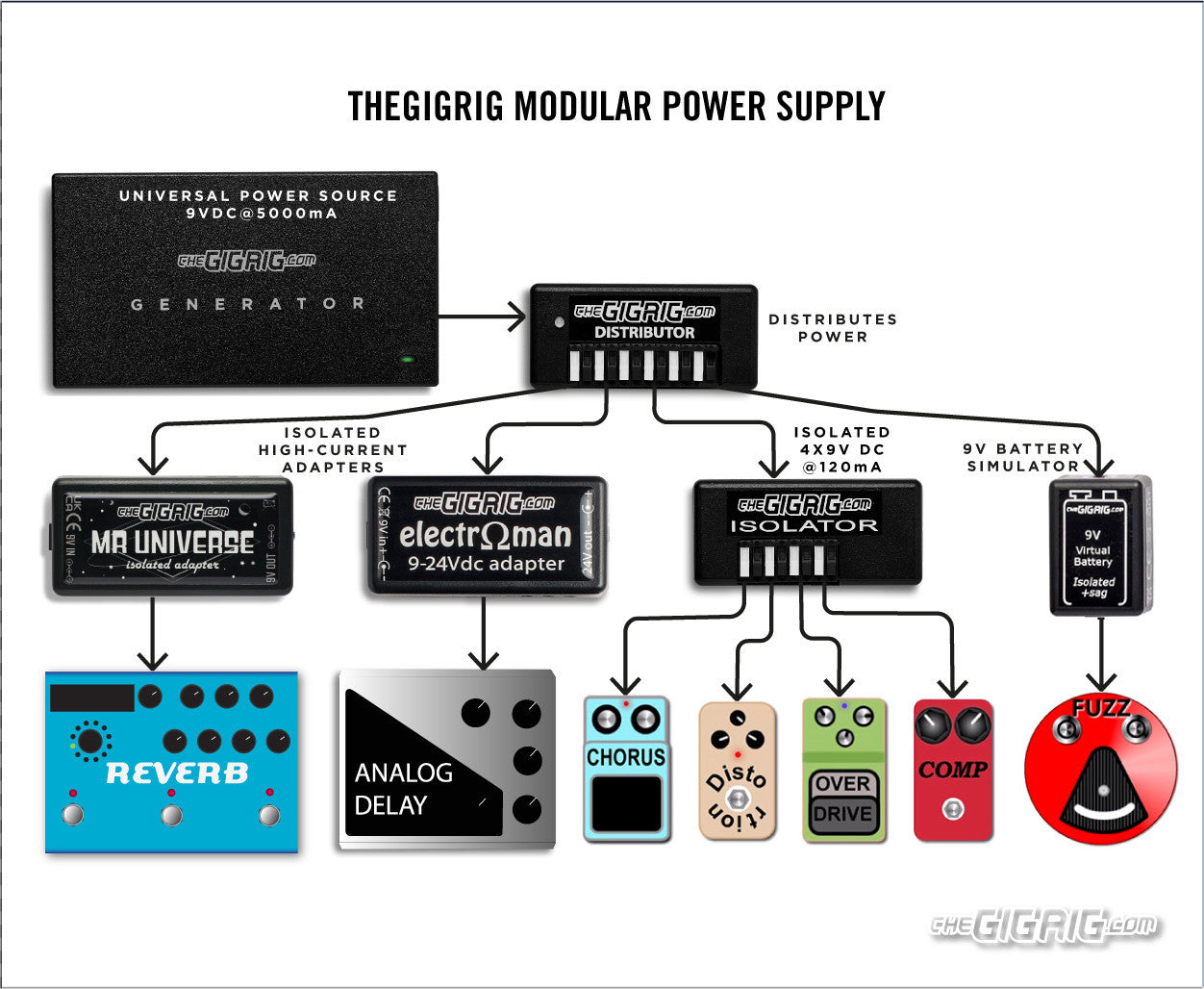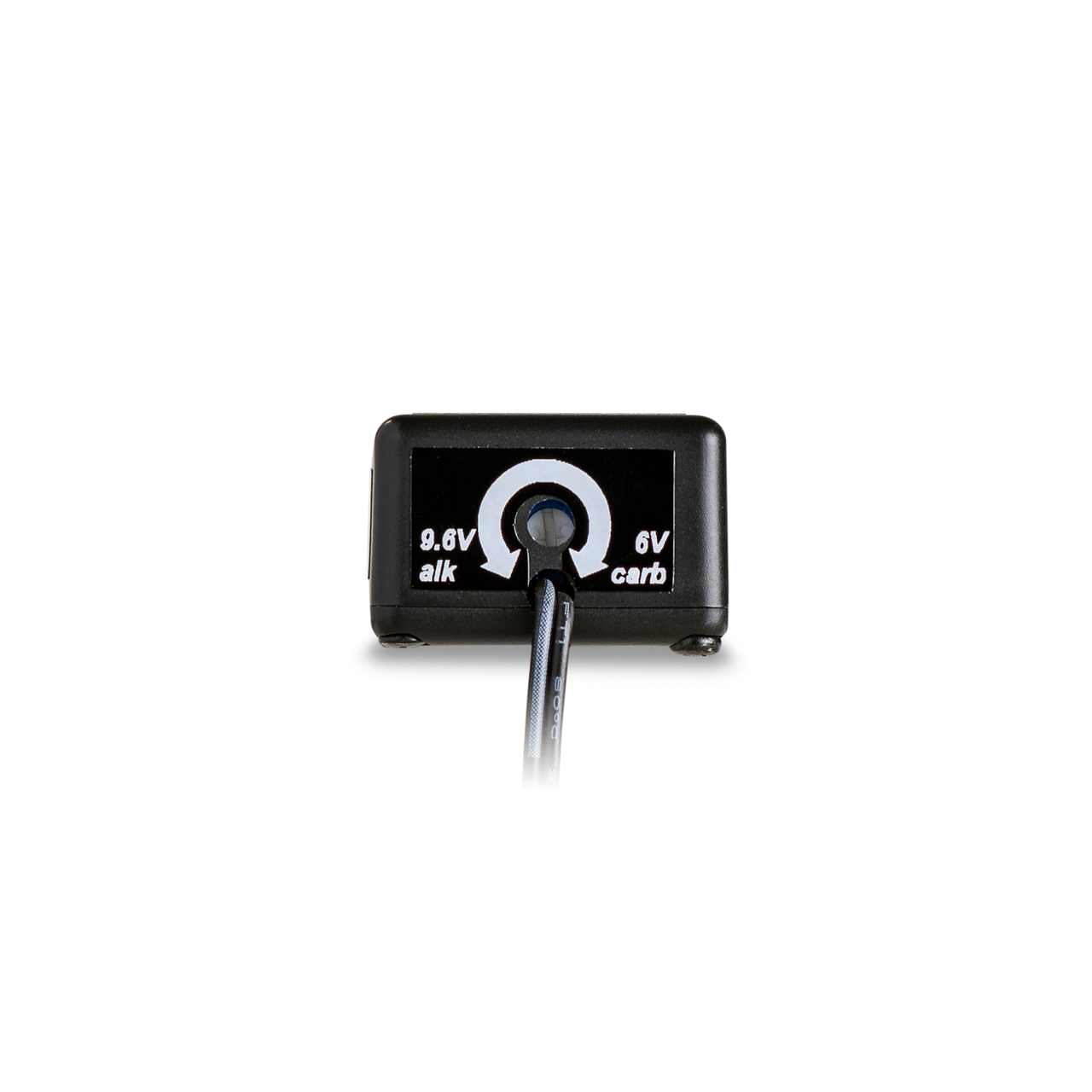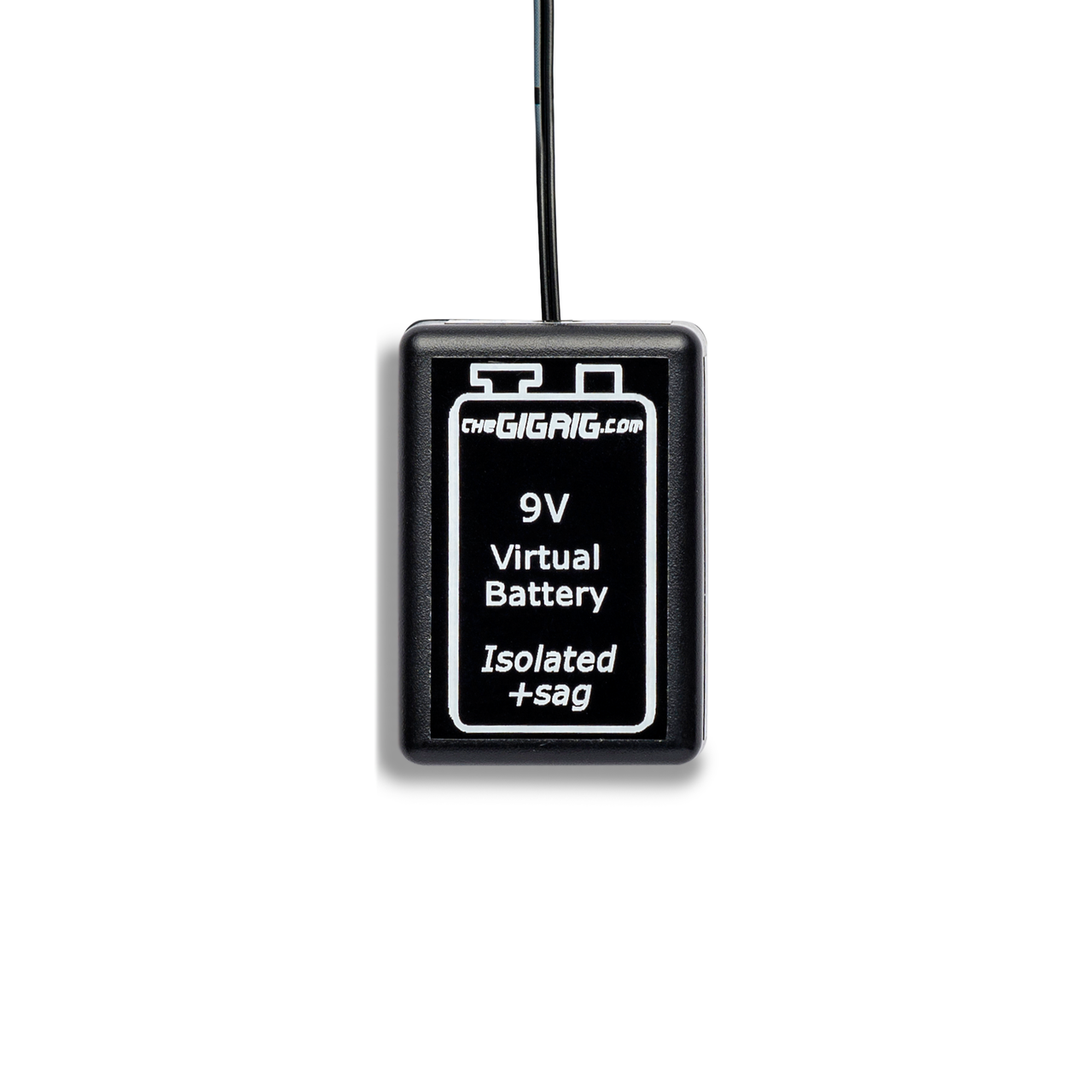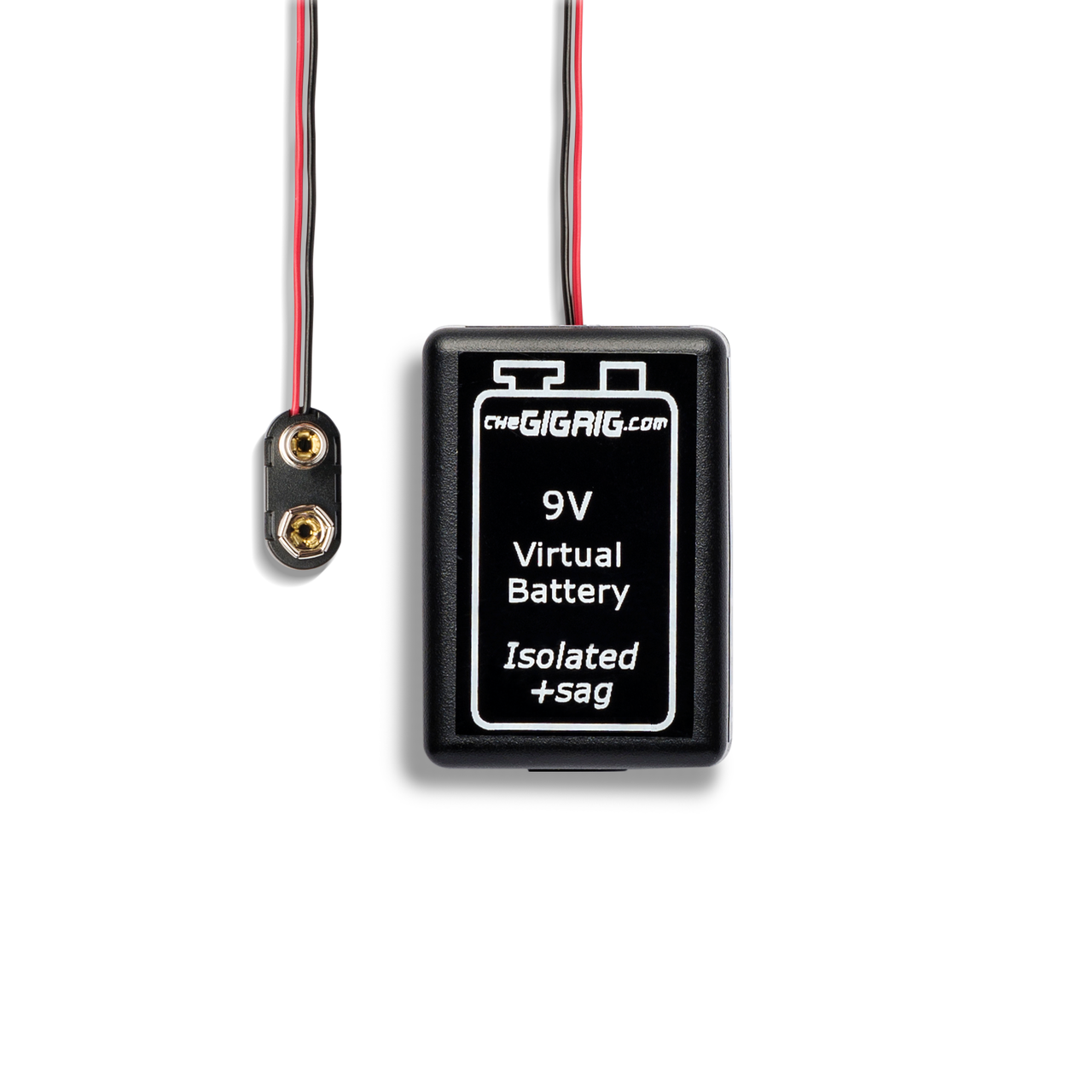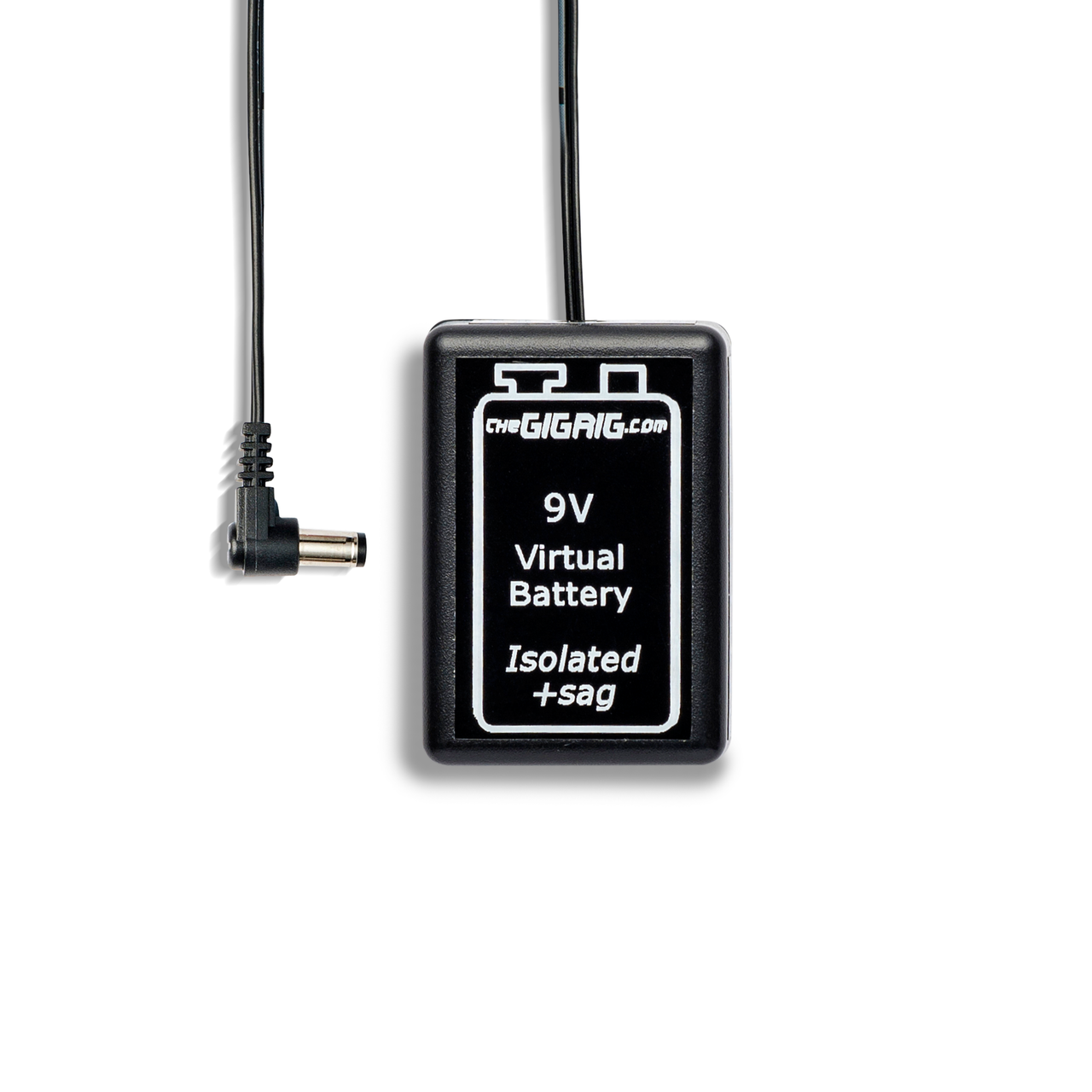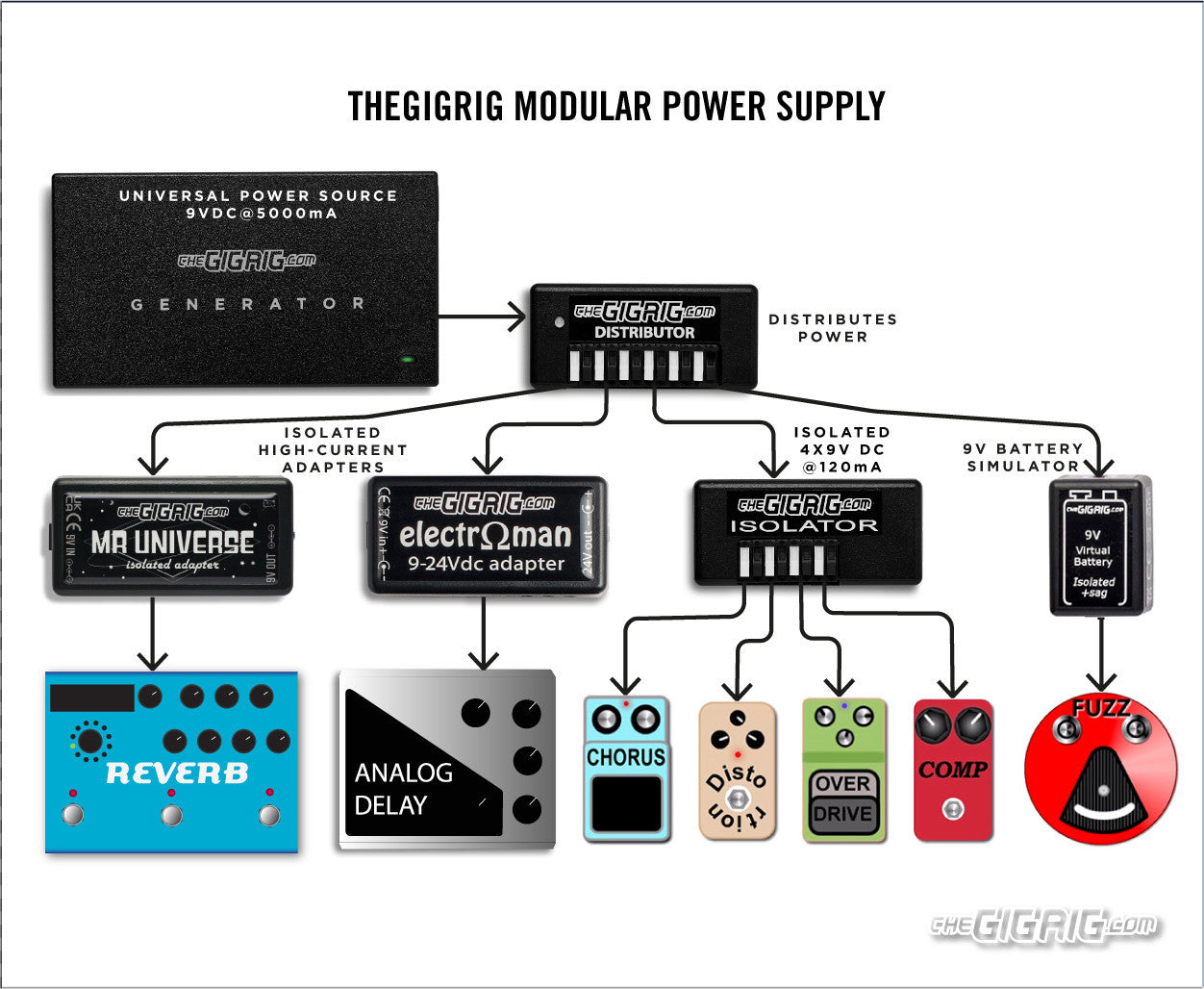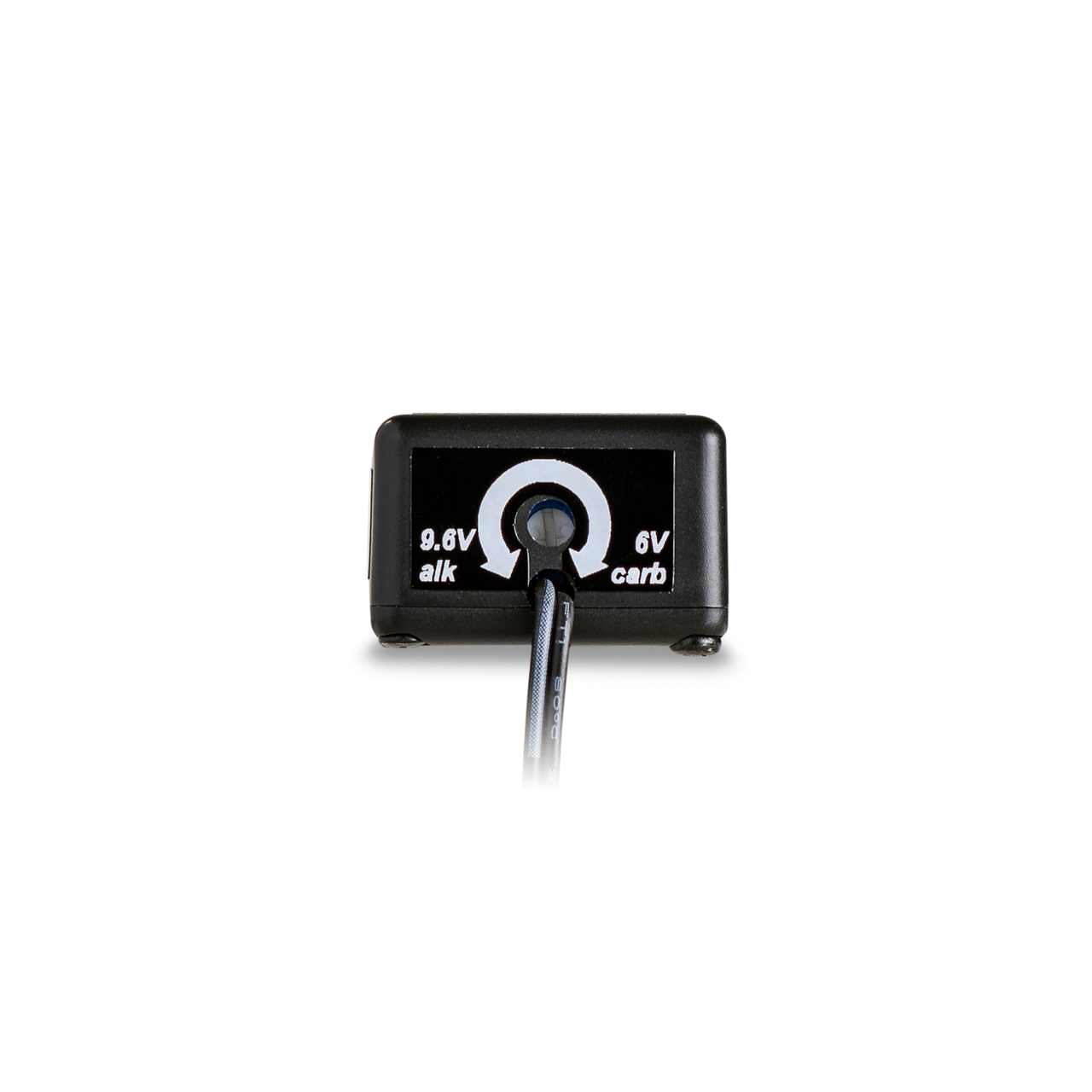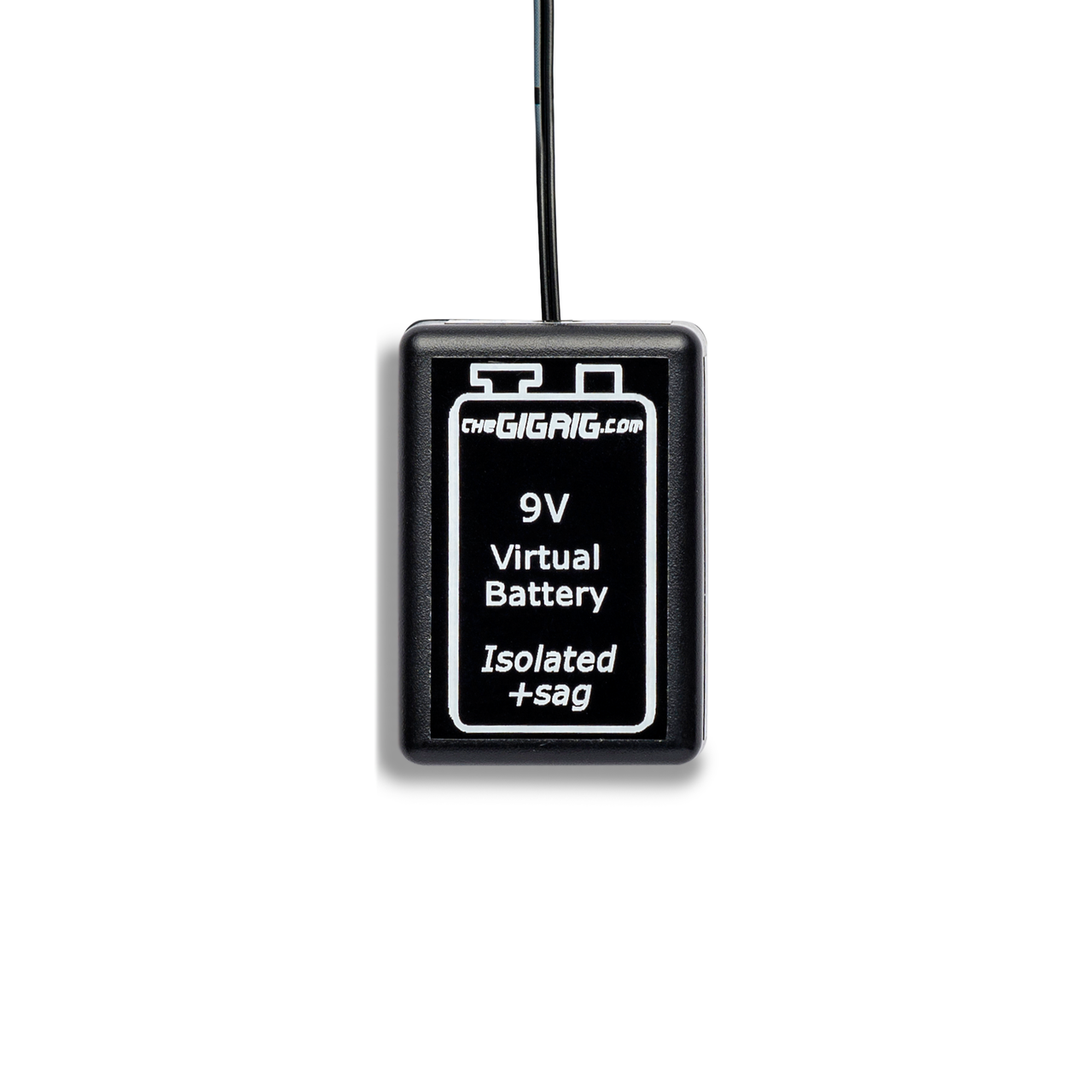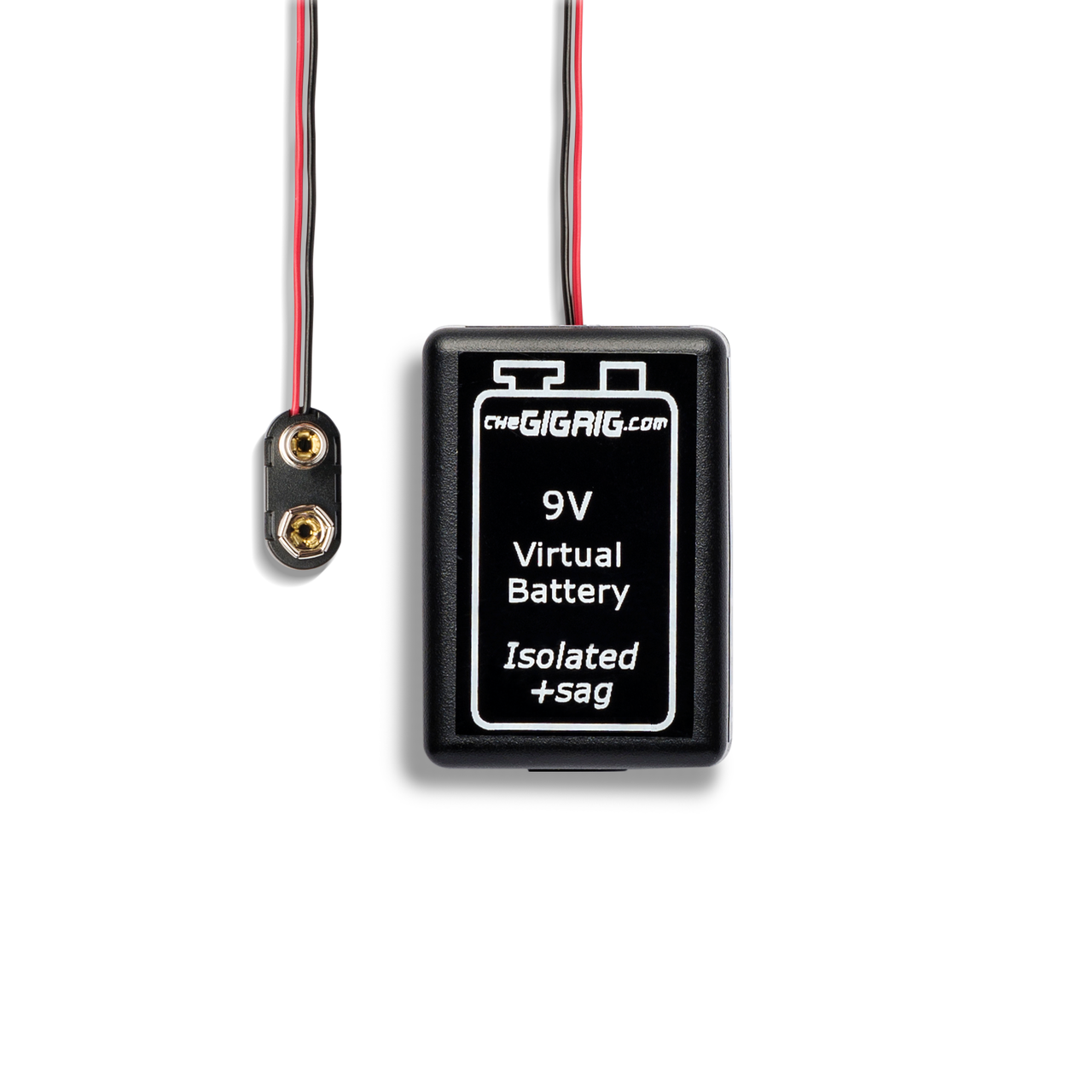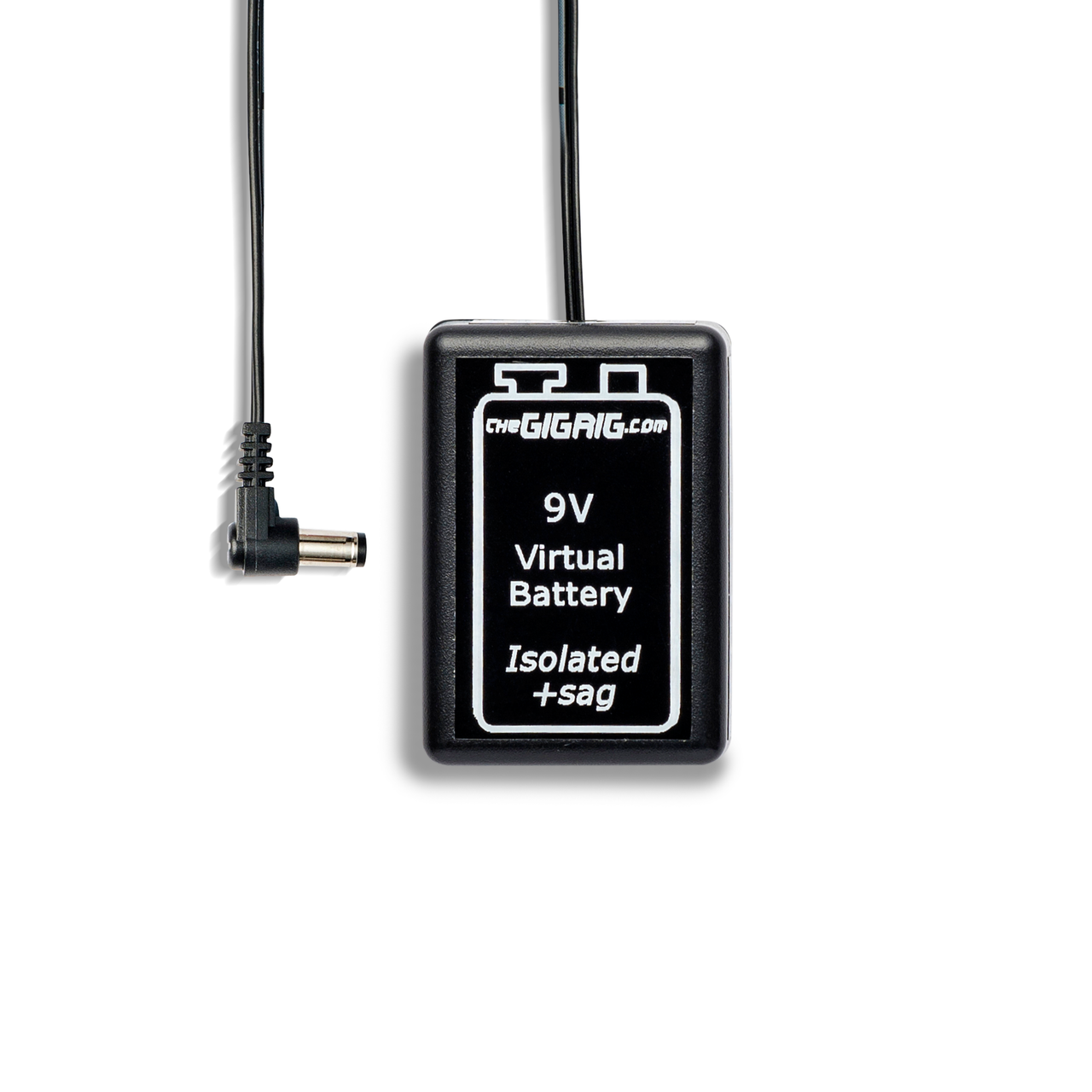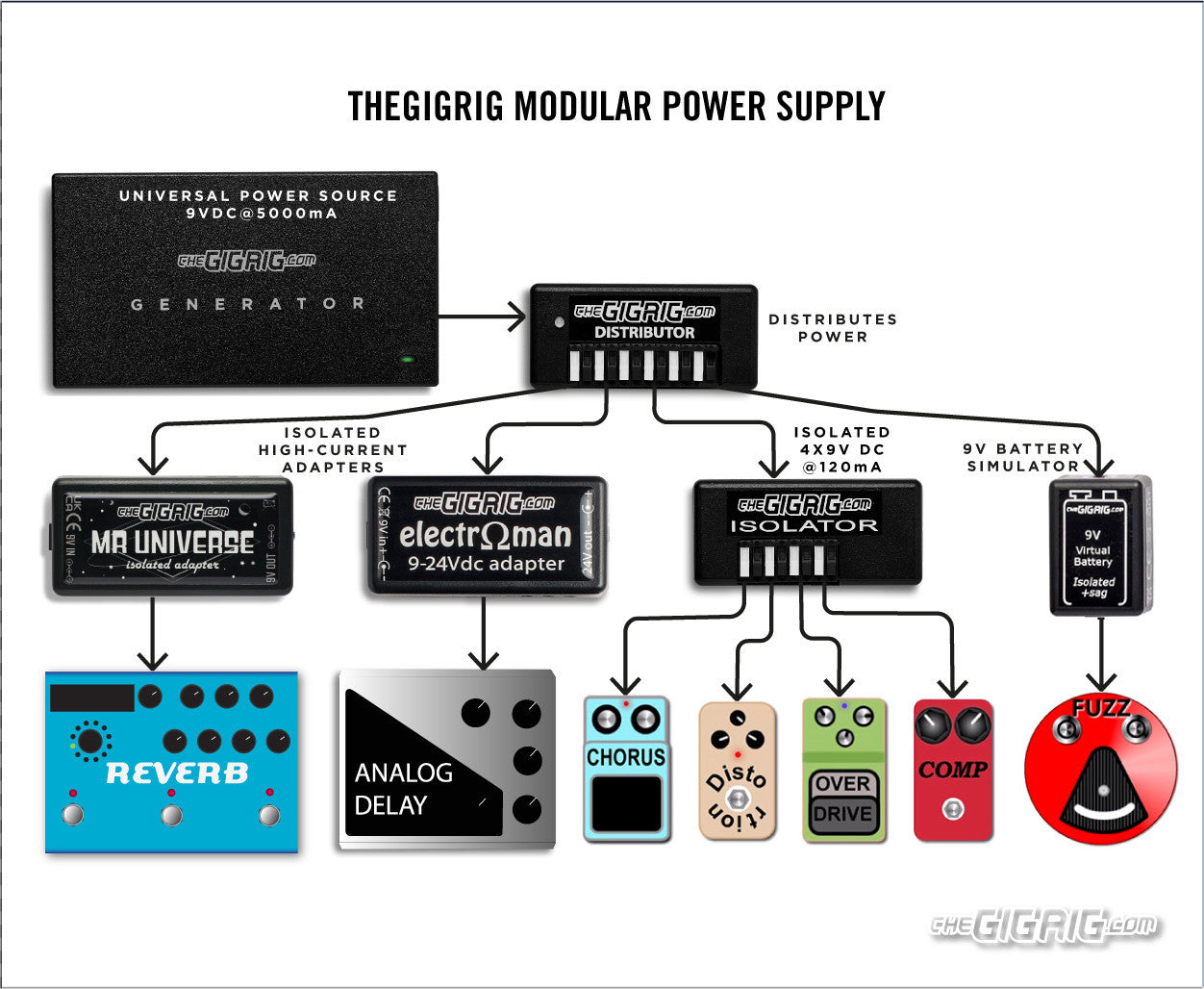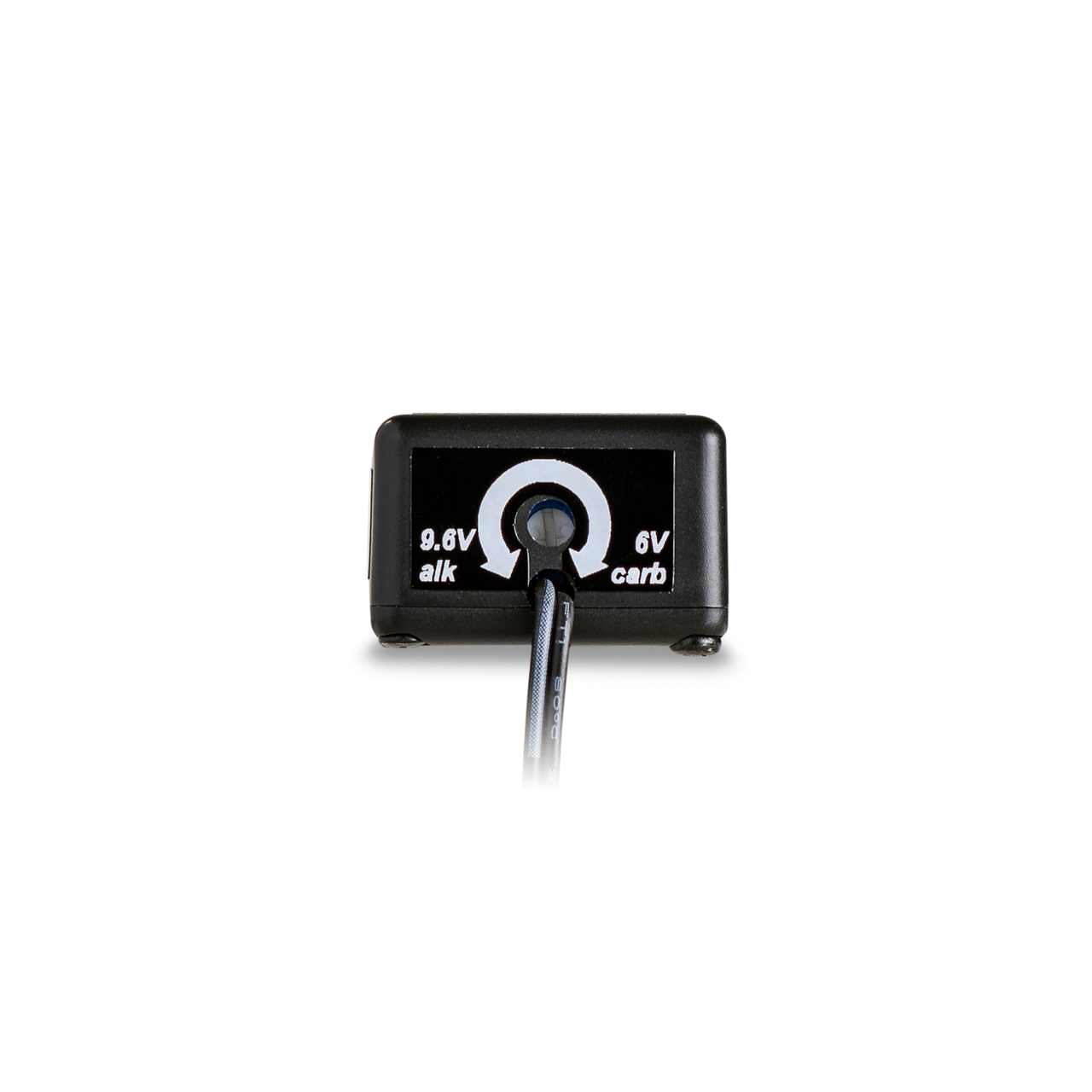 Virtual Battery
There's no getting away from it, some pedals just sound better on batteries. 
From Germanium Fuzz Faces to Wah pedals sometimes only a battery will do.
If you try to power them from a non-isolated source, such as a daisy chain, they can be noisy and in some cases can even damage your precious pedals. 

How would you like all the benefits of batteries with none of the drawbacks? 

TheGigRig Virtual Battery is the answer. 
Available with a DC connector (VB-DC) or a battery clip (VB-BC) - please select your preferred option.
The GigRig warrants the product to be free from defects in material and workmanship for a period of 2 years from the original date of purchase.
If the product fails within the warranty period, The GigRig will repair or, at our discretion, replace the product and cover the cost of return shipping to the original purchaser.
This warranty covers defects in manufacturing discovered while using this product as recommended by The GigRig.
This warranty does not cover loss or theft, nor does the coverage extend to damage caused by misuse, abuse, unauthorized modification, improper storage, lightning, or natural disasters.
Damage caused by any of the above circumstances may result in a non-warranty repair fee.
Legal: In the case of malfunction, the purchaser's sole recourse shall be repair or replacement, as described in the preceding paragraphs. The GigRig will not be held liable to any party for damages that result from the failure of this product. Damages excluded include, but are not limited to, the following: lost profits, lost savings, damage to other equipment, and incidental or consequential damages arising from the use, or inability to use this product. In no event will The GigRig be liable for more than the amount of the purchase price, not to exceed the current retail price of the product. The GigRig disclaims any other warranties, express or implied. By using the product, the user accepts all terms herein.