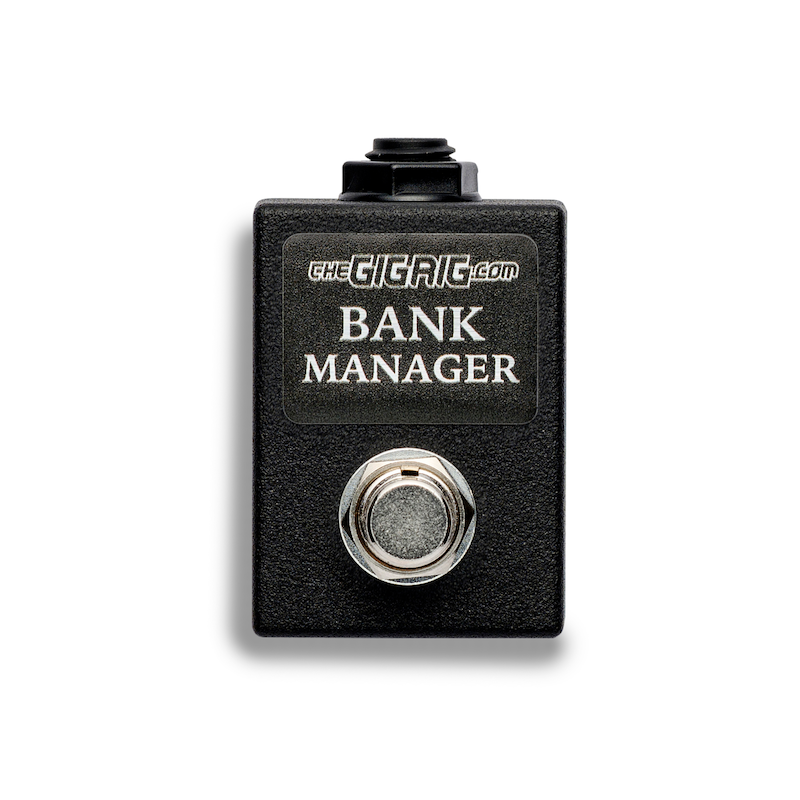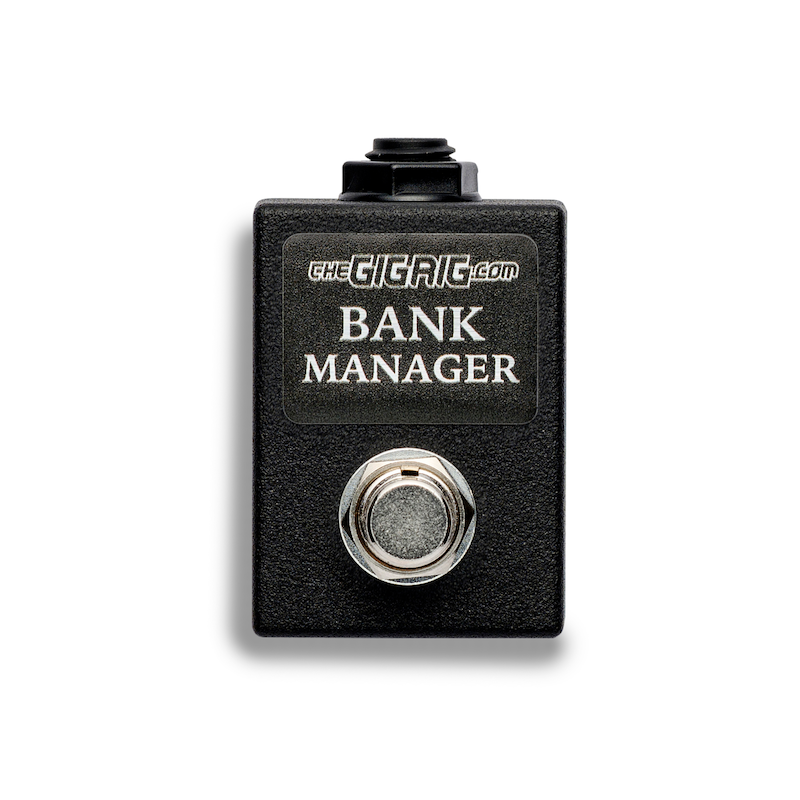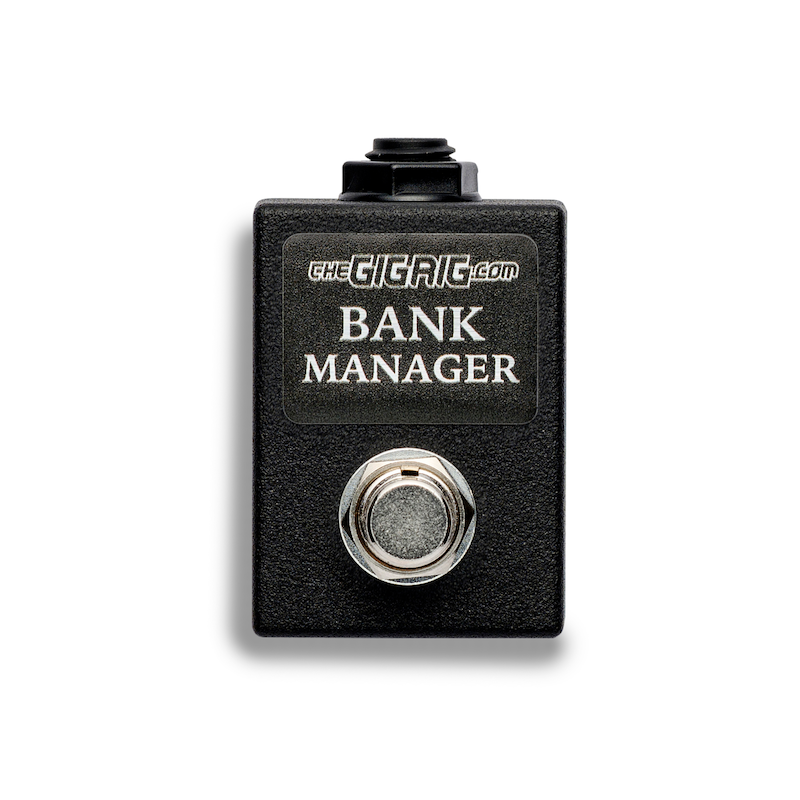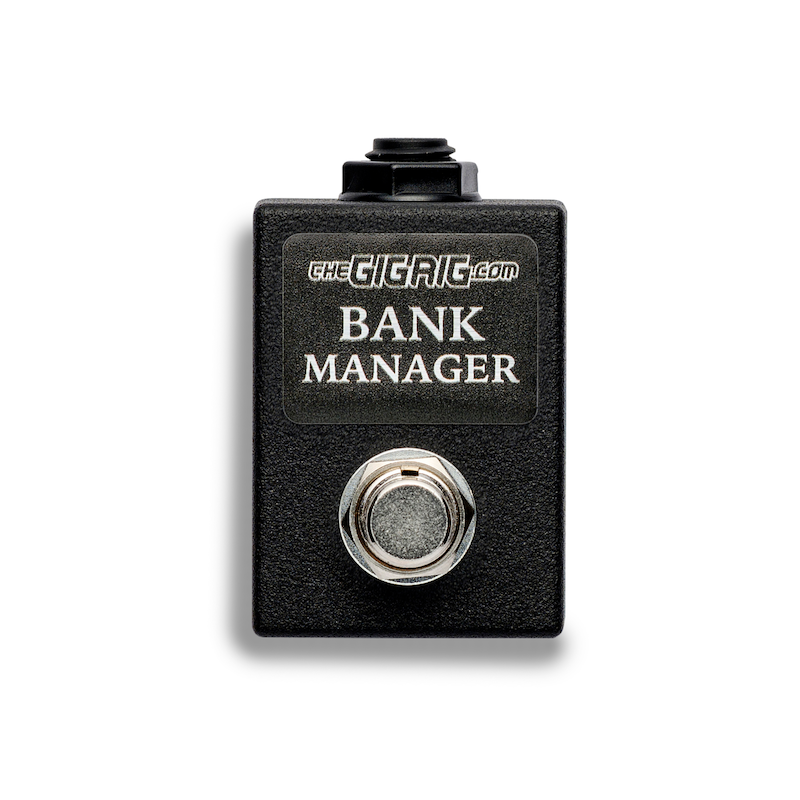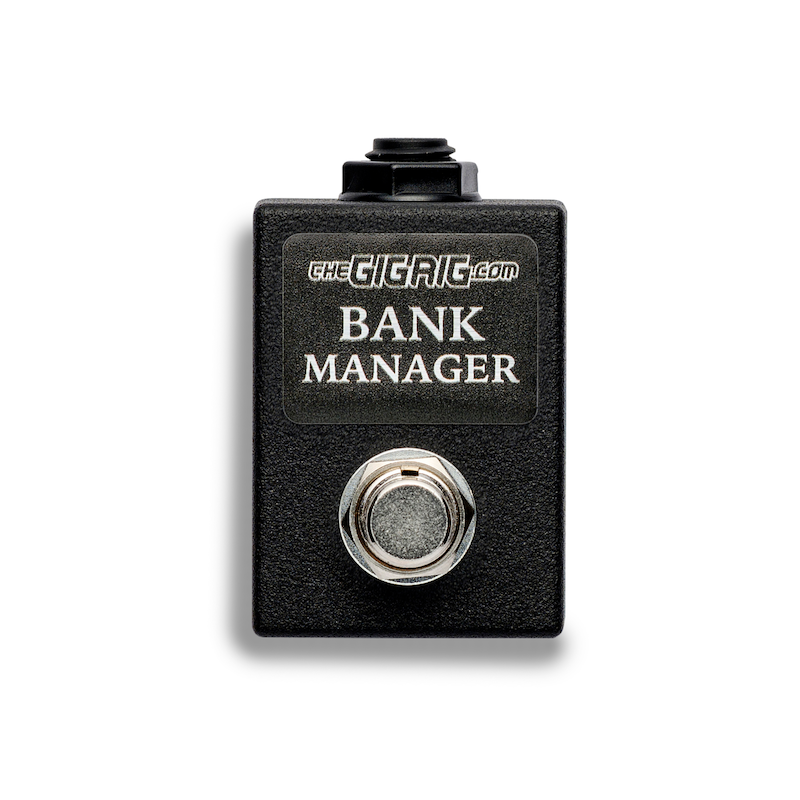 G2 / G3 Bank Manager
Tax included for UK only. Ex VAT price displayed for all other shipping destinations
The G2 Bank Manager Footswitch is a very convenient way to toggle between the 8 banks of G2 in a Live situation.

With the introduction of 8 banks of presets on The GigRig G2 we've reincarnated the Bank Up Switch in the small and perfectly formed Bank Manager. 
Simply hit the Bank Manager and select a footswitch from 1-8 to select your bank. 
Just connect it to the Bank Up footswitch connection on the back of your G2 with any patch cable and you'll be ready to go!
Technical:
Toggles Banks unpowered
DIMENSIONS - 4.5cm x 3.7cm x 6cm / 1.77" x 1.46" x 2.36"
WEIGHT - 0.07kg / 0.2lbs