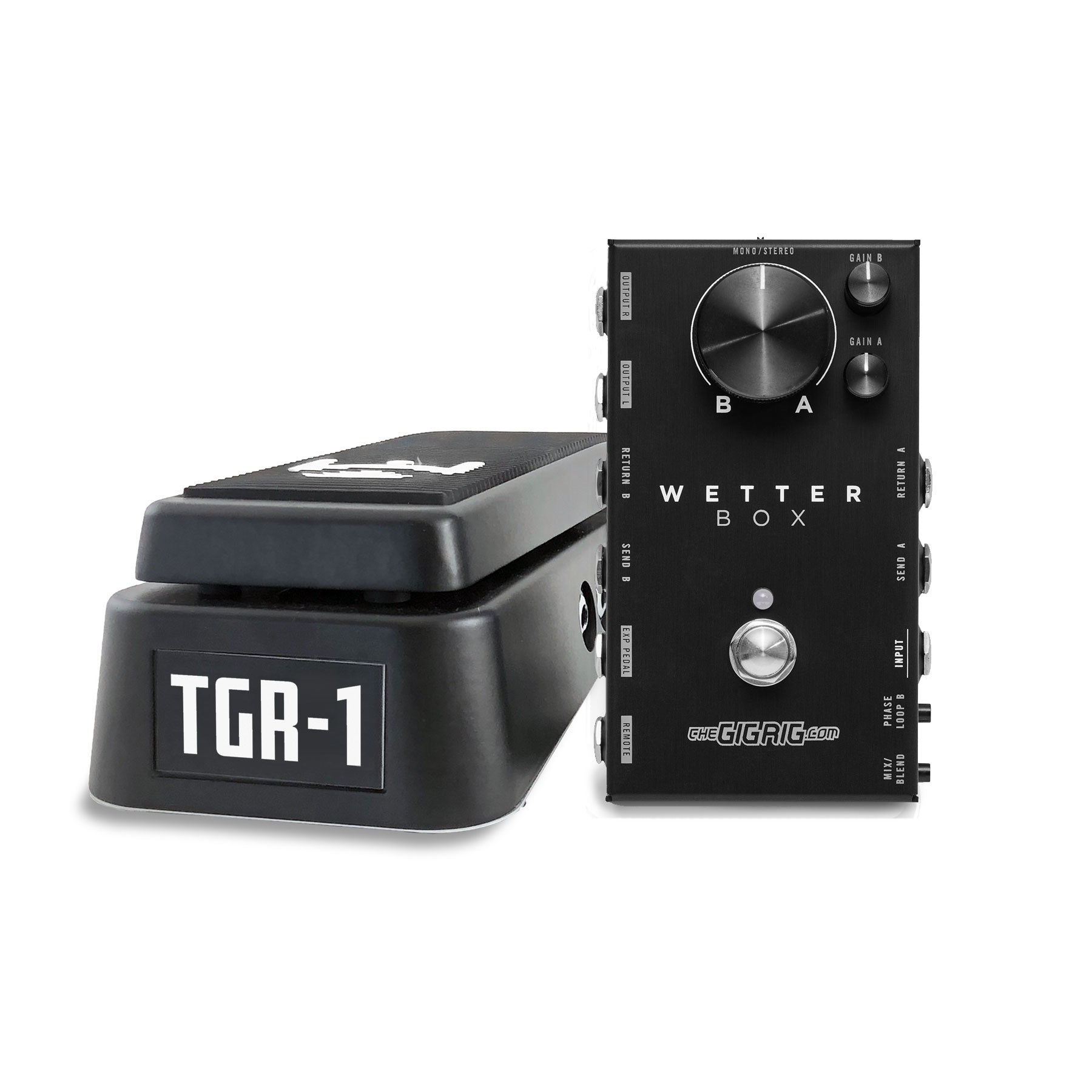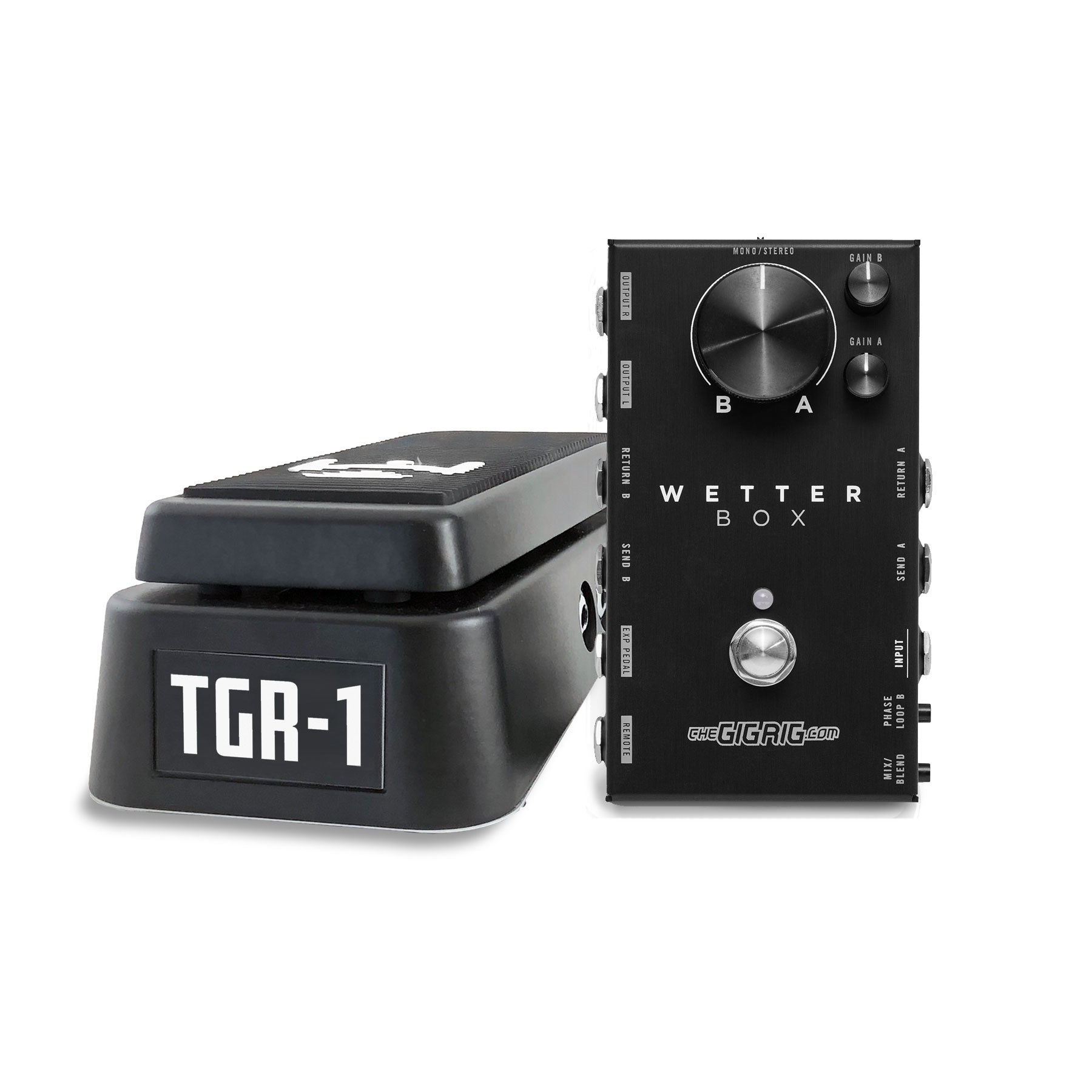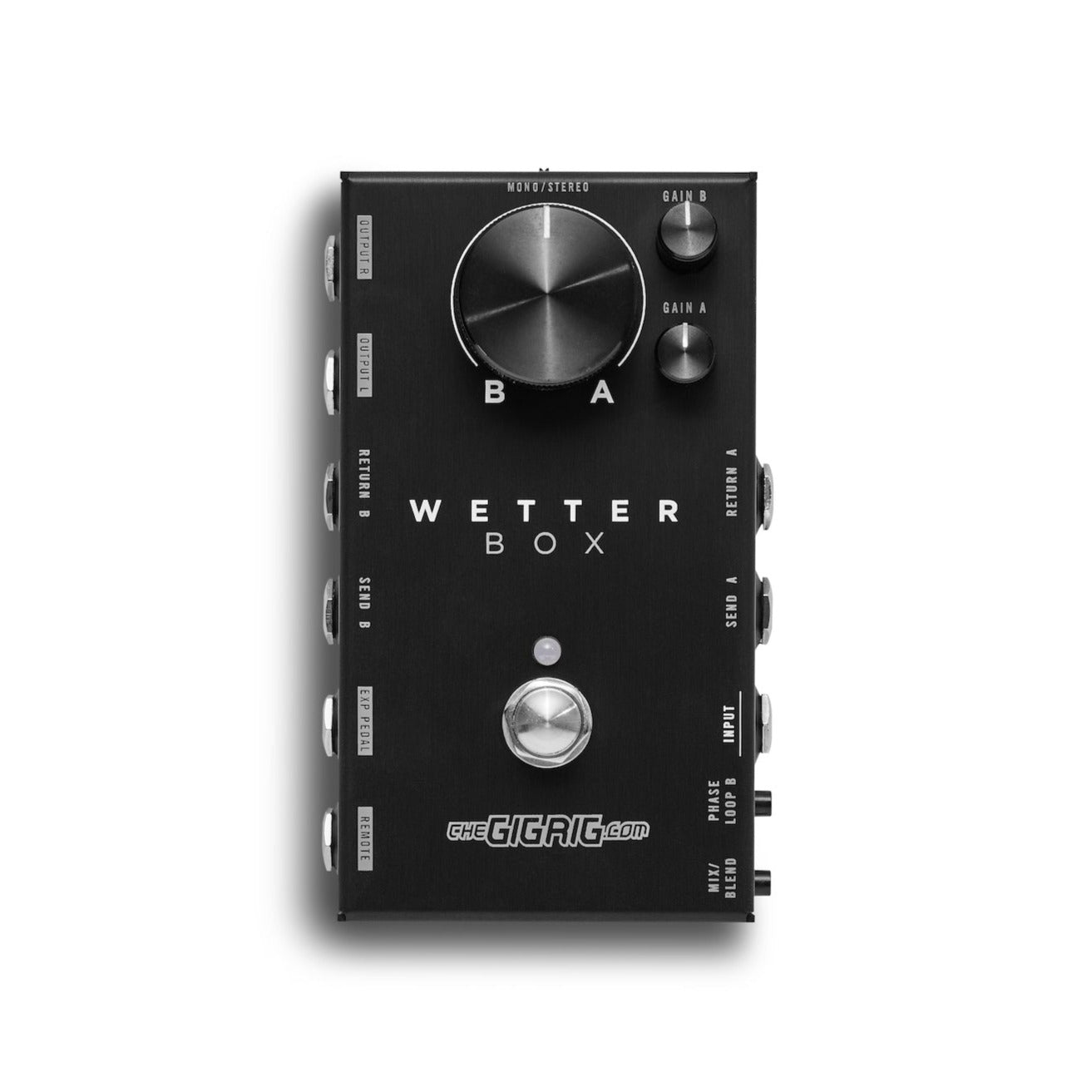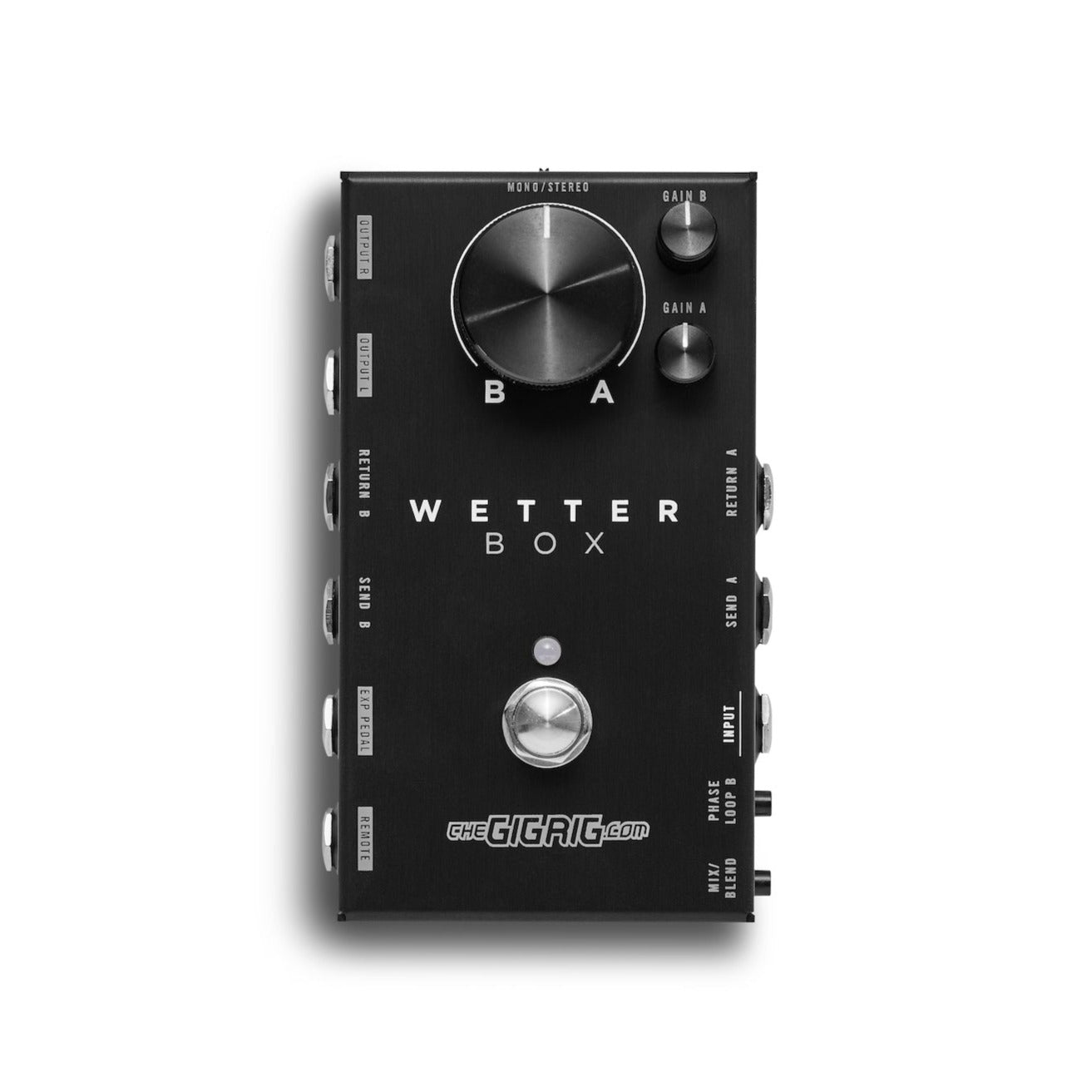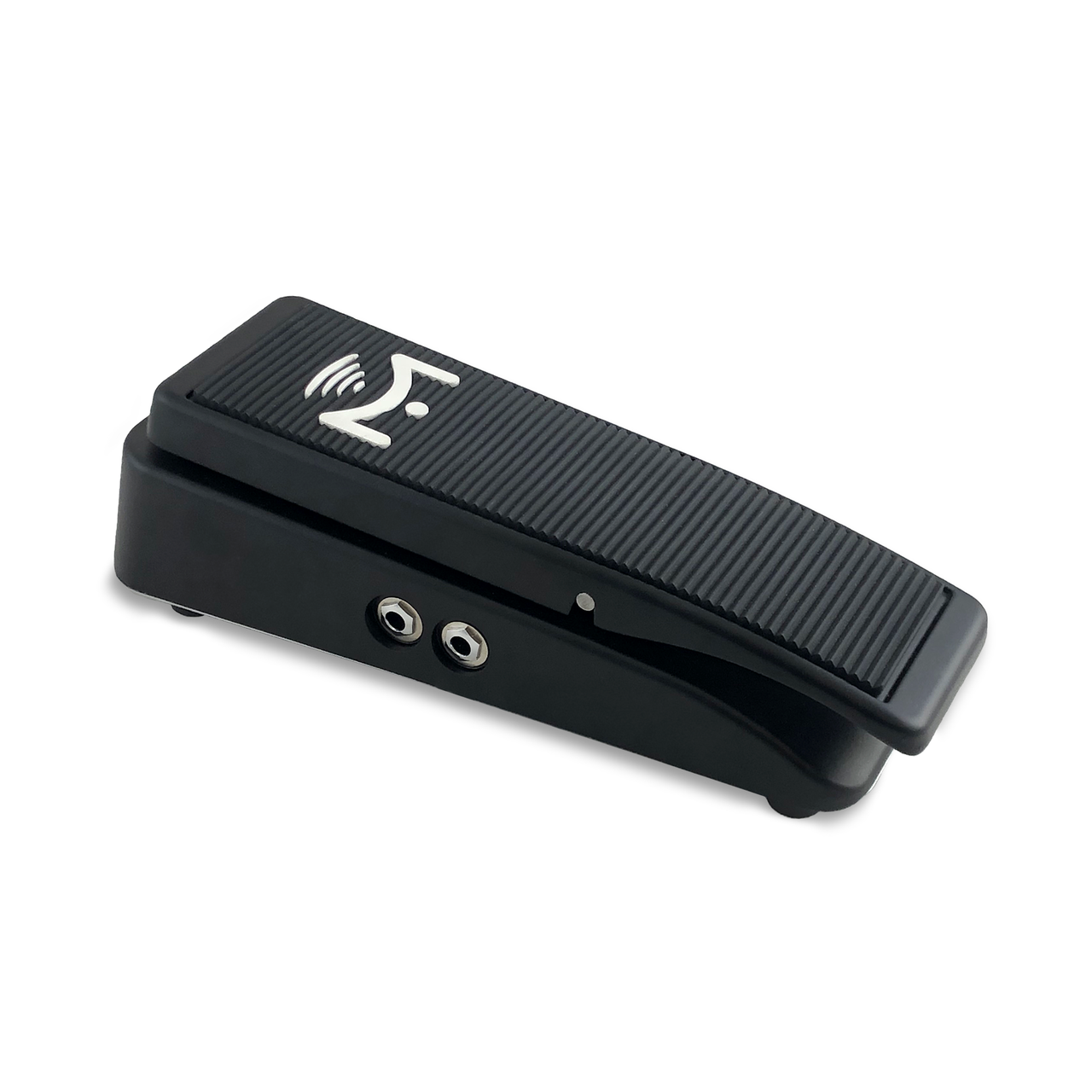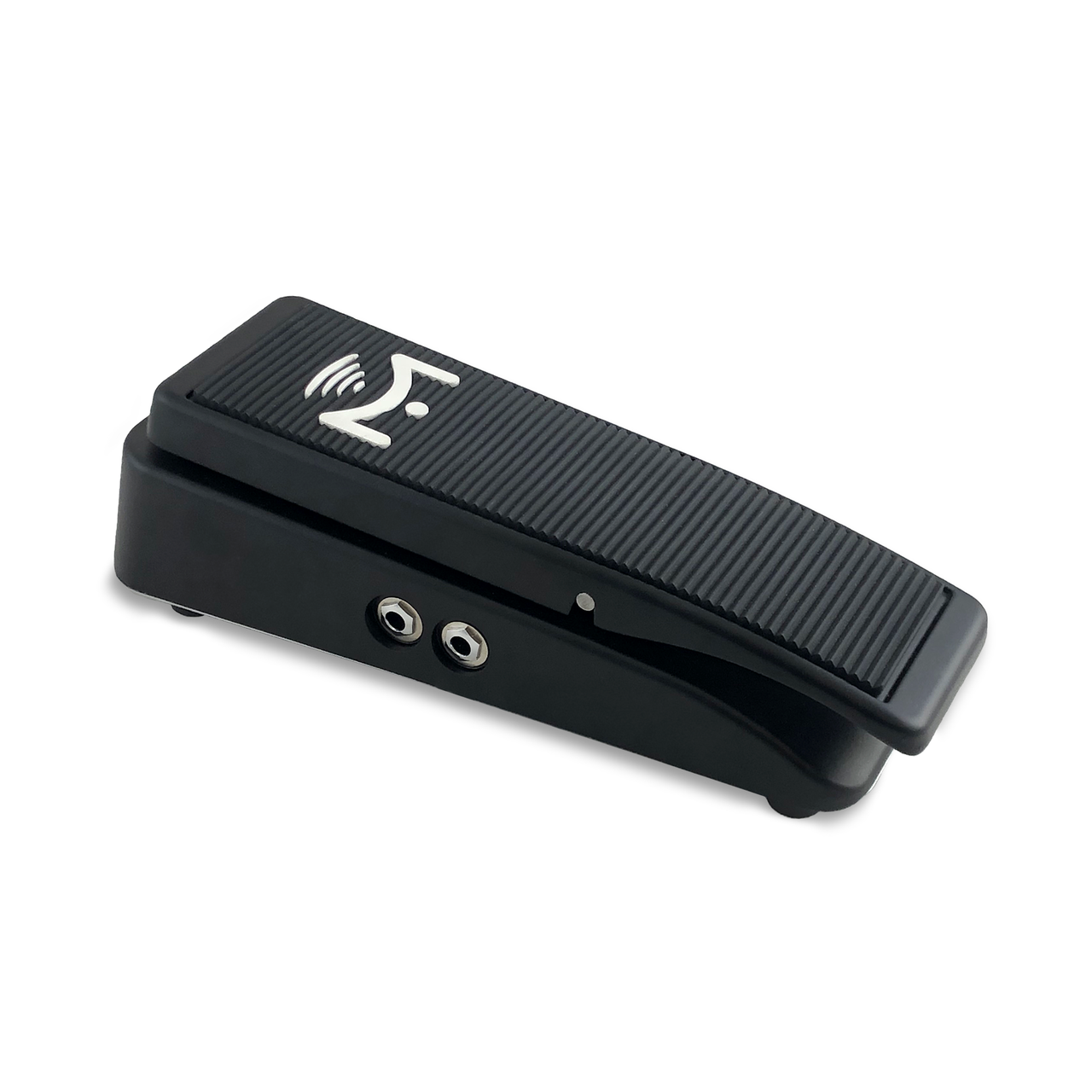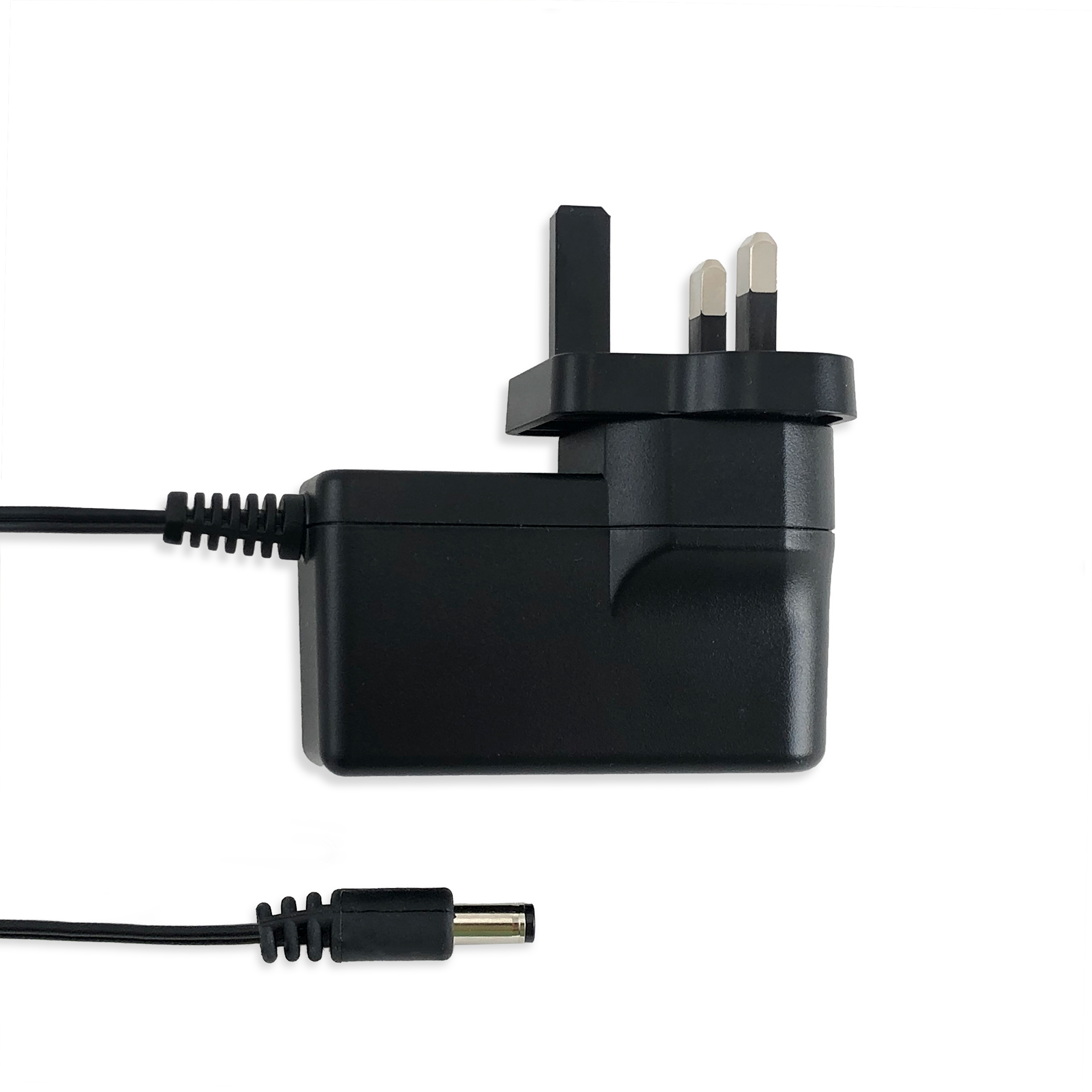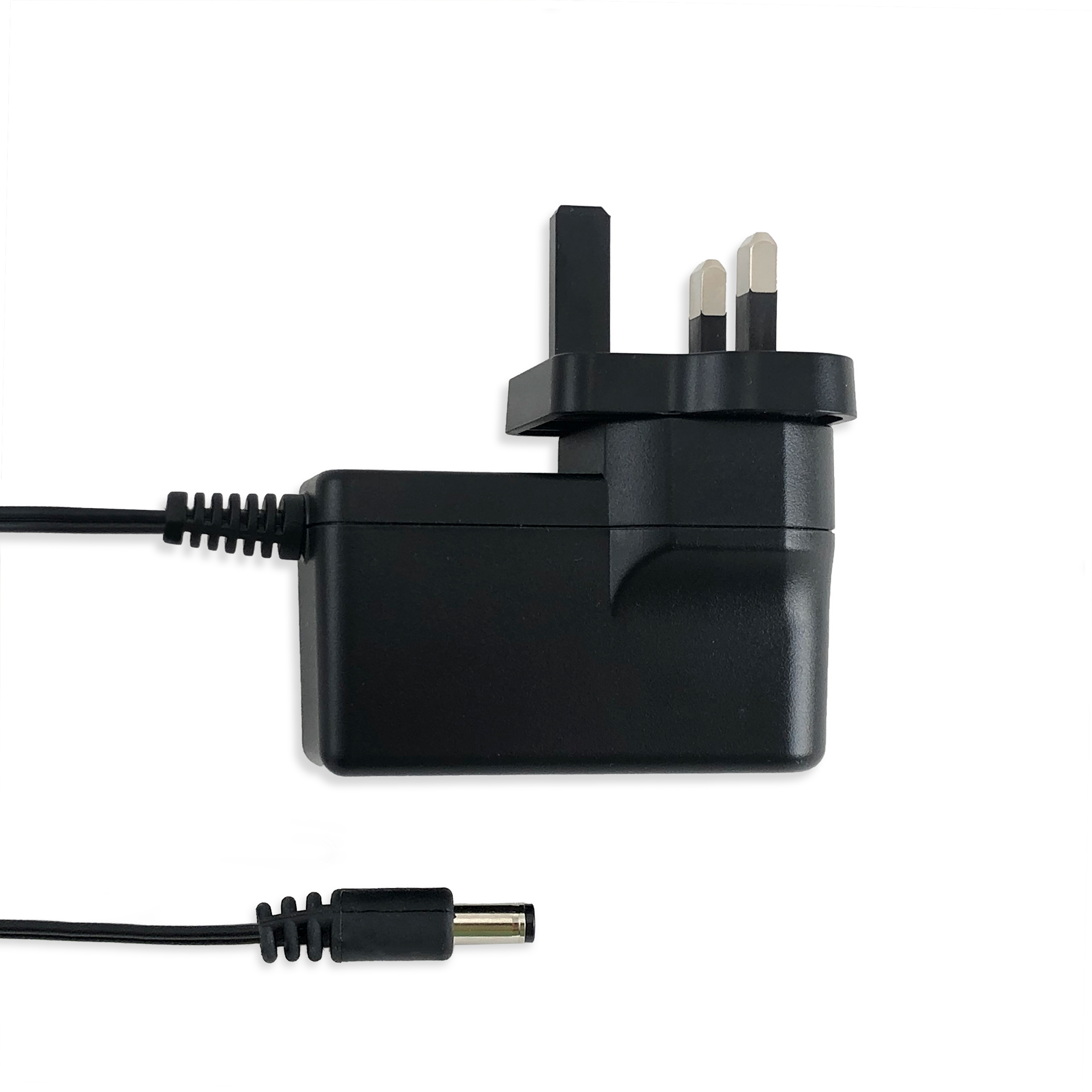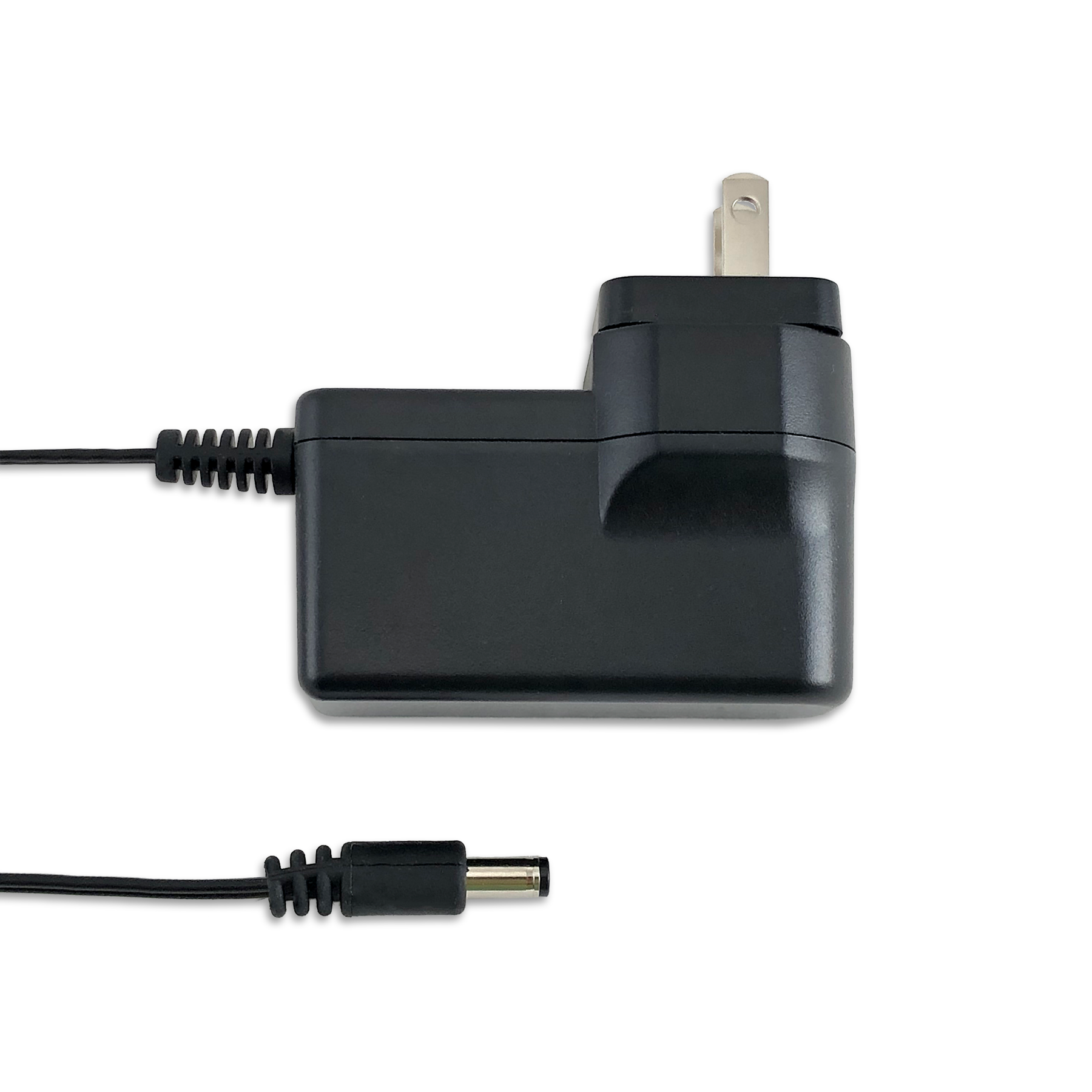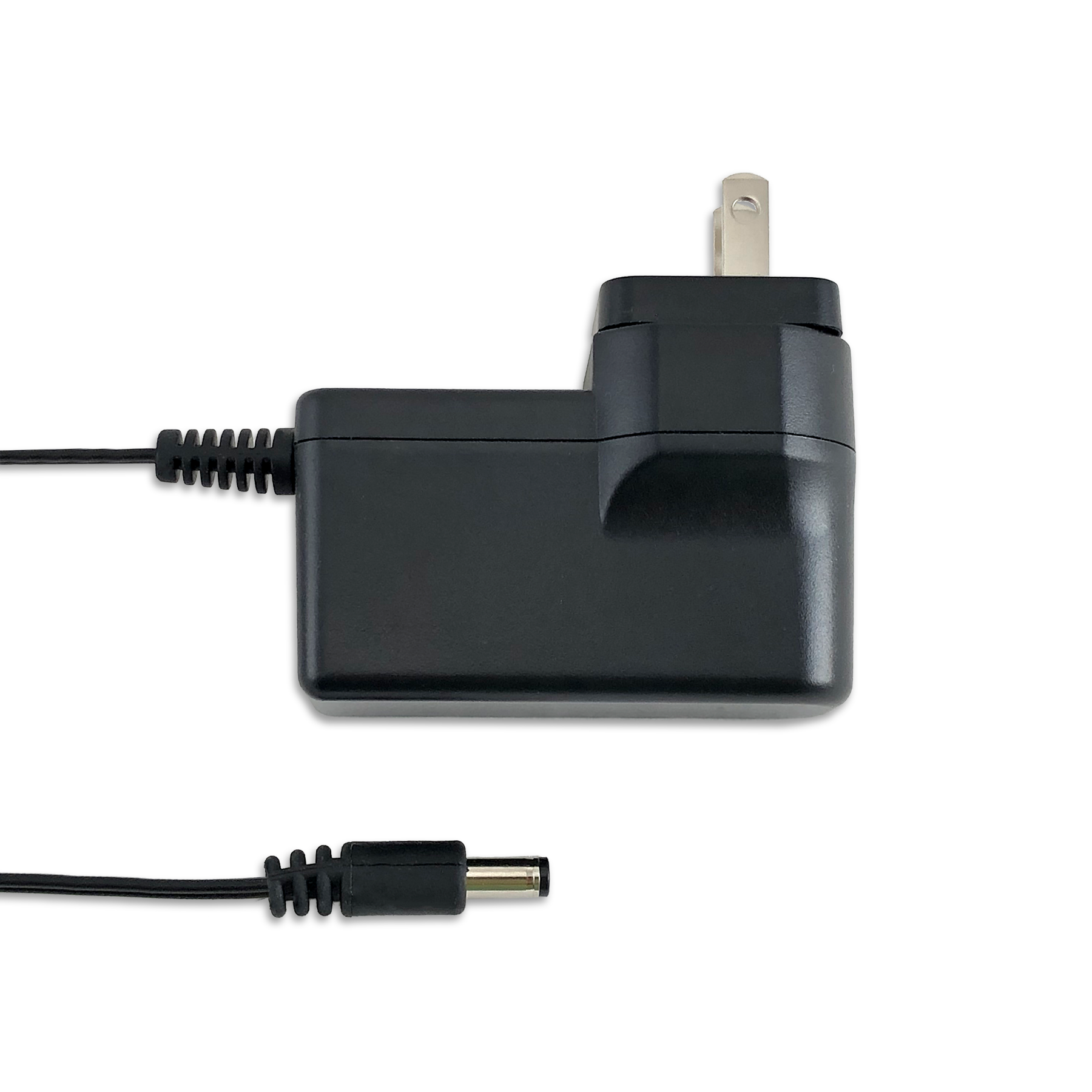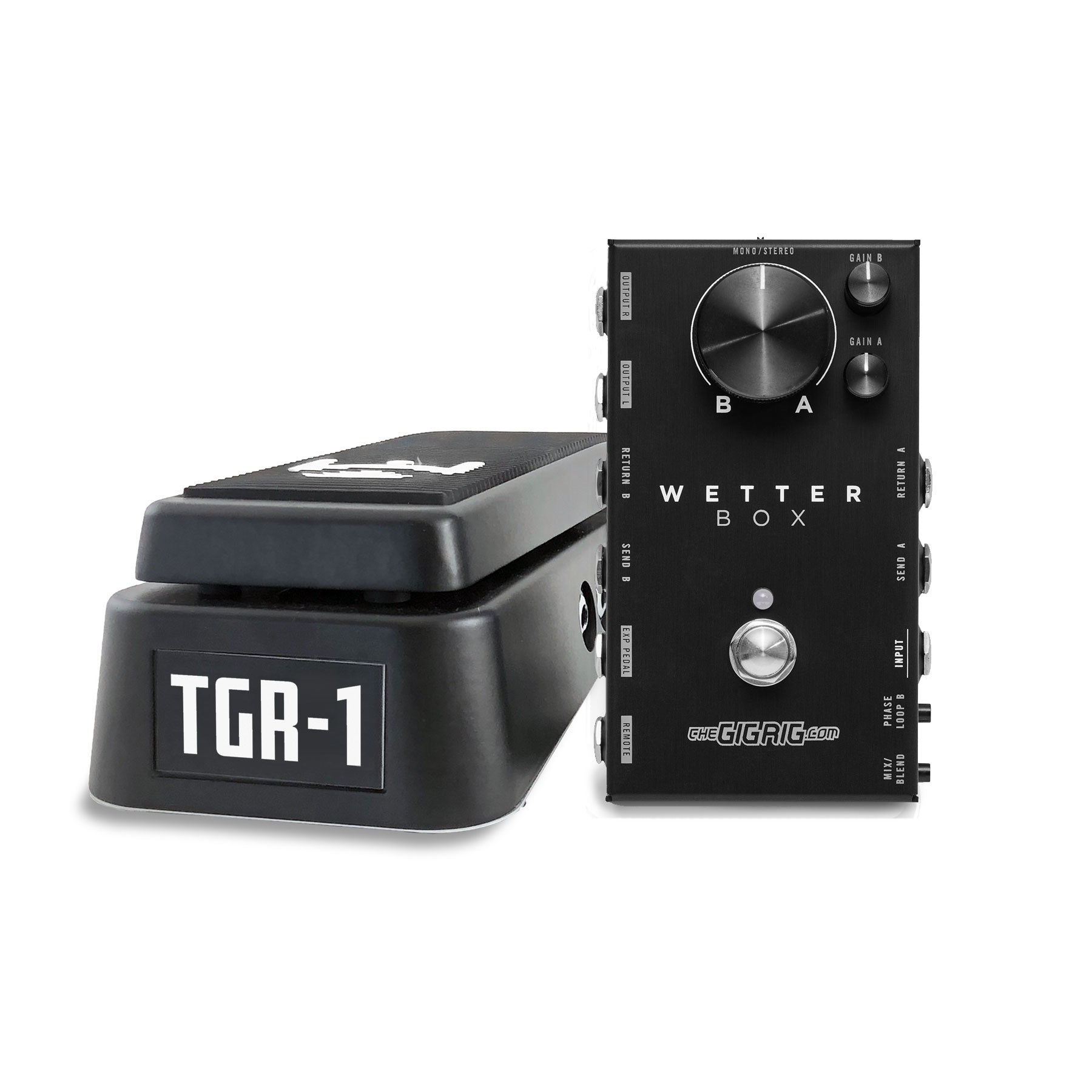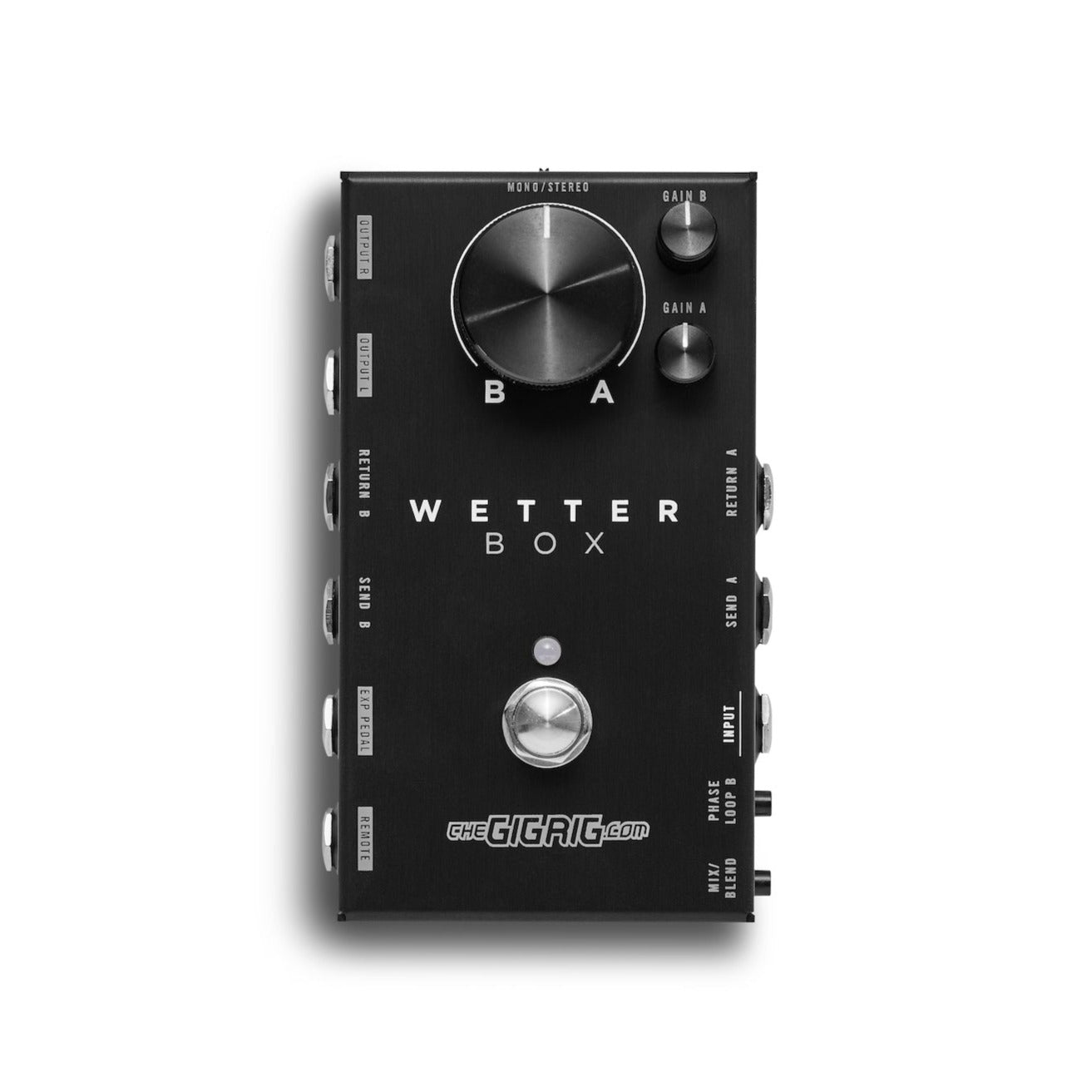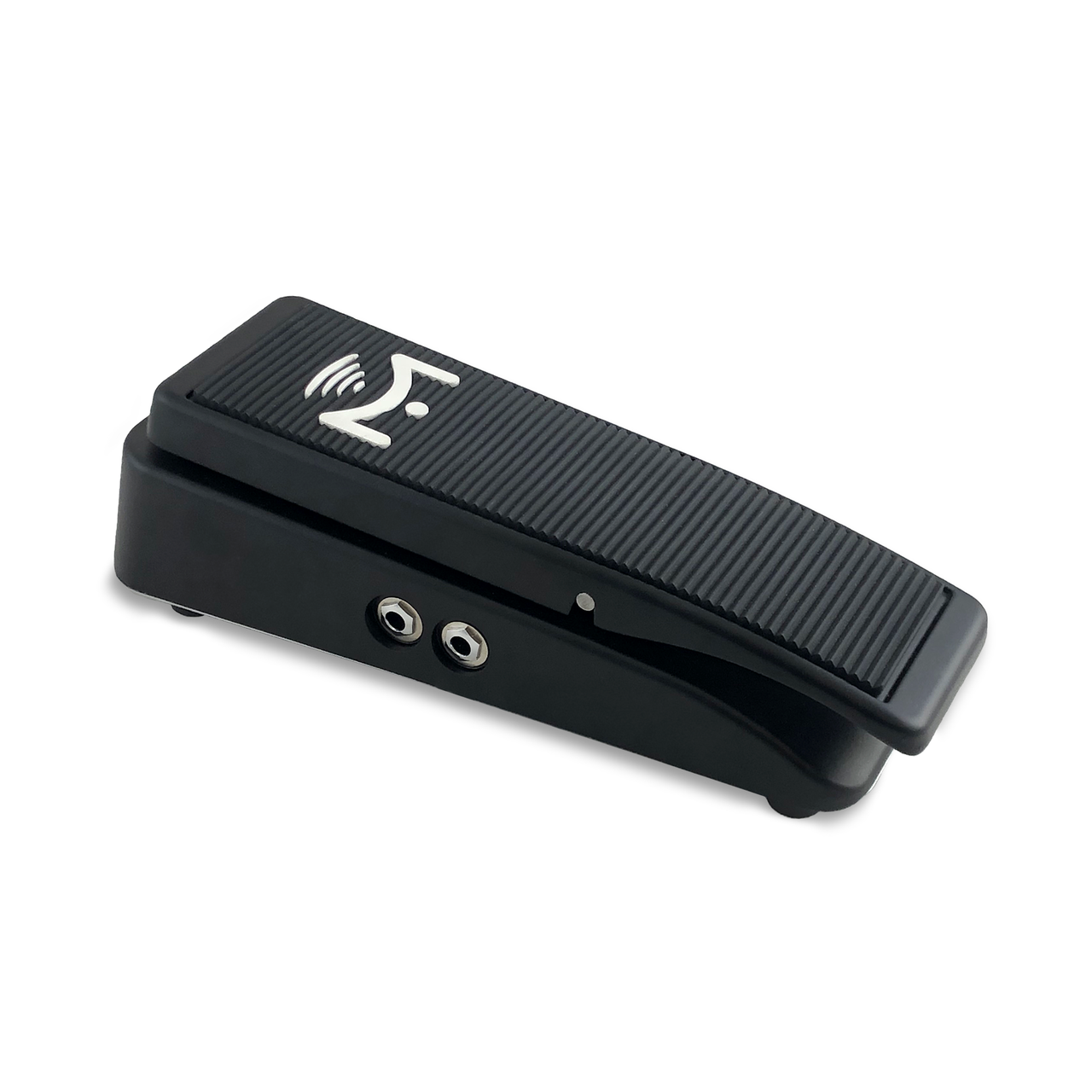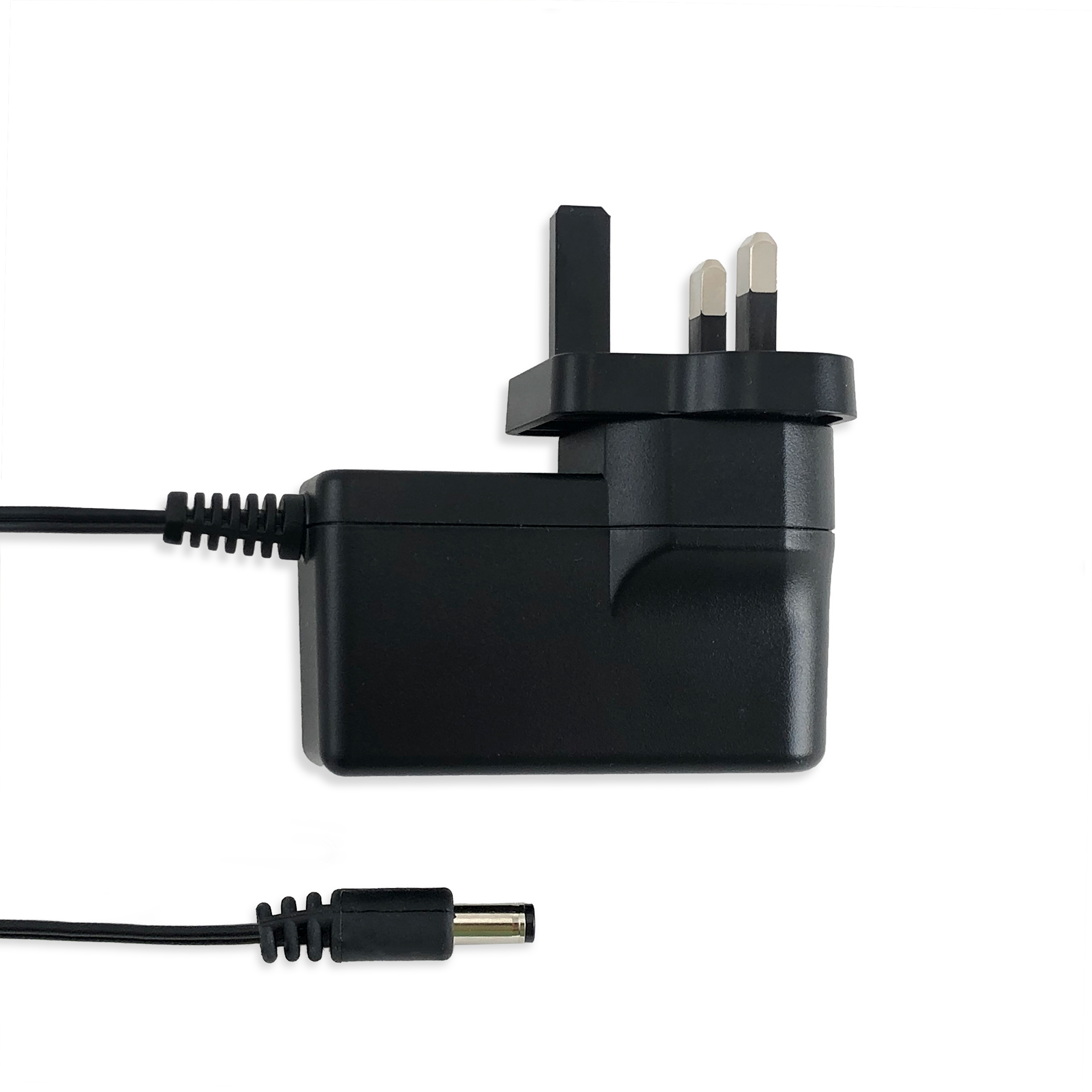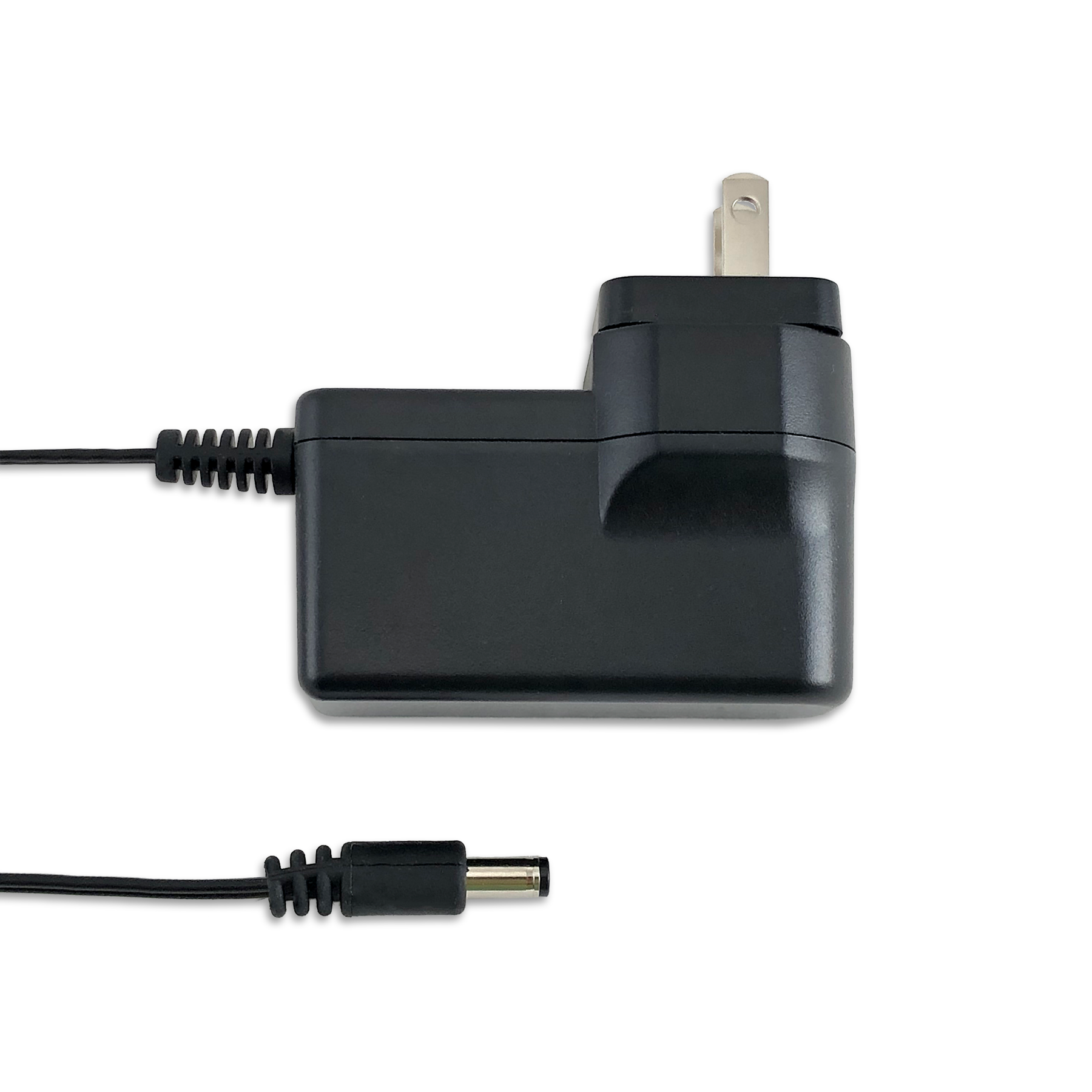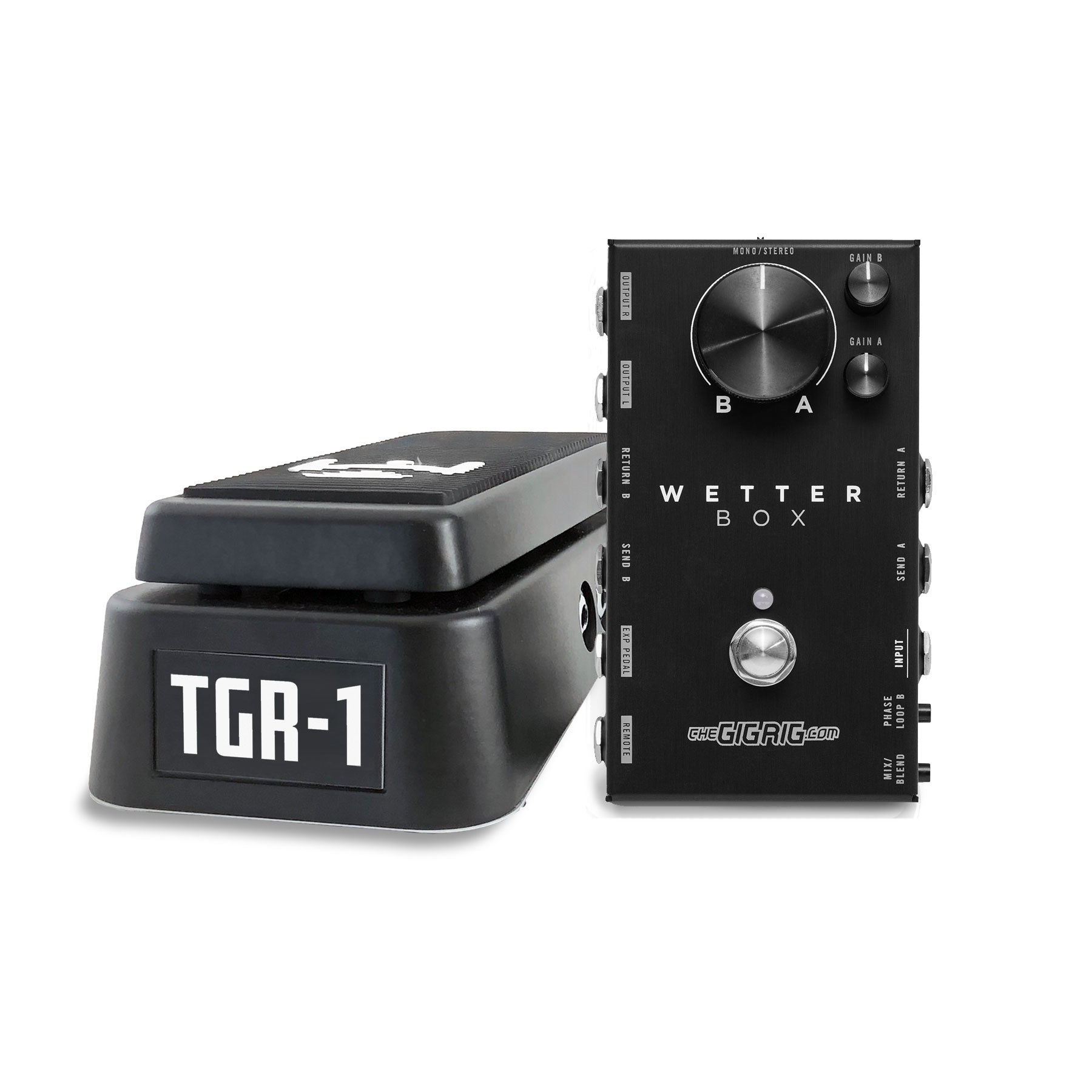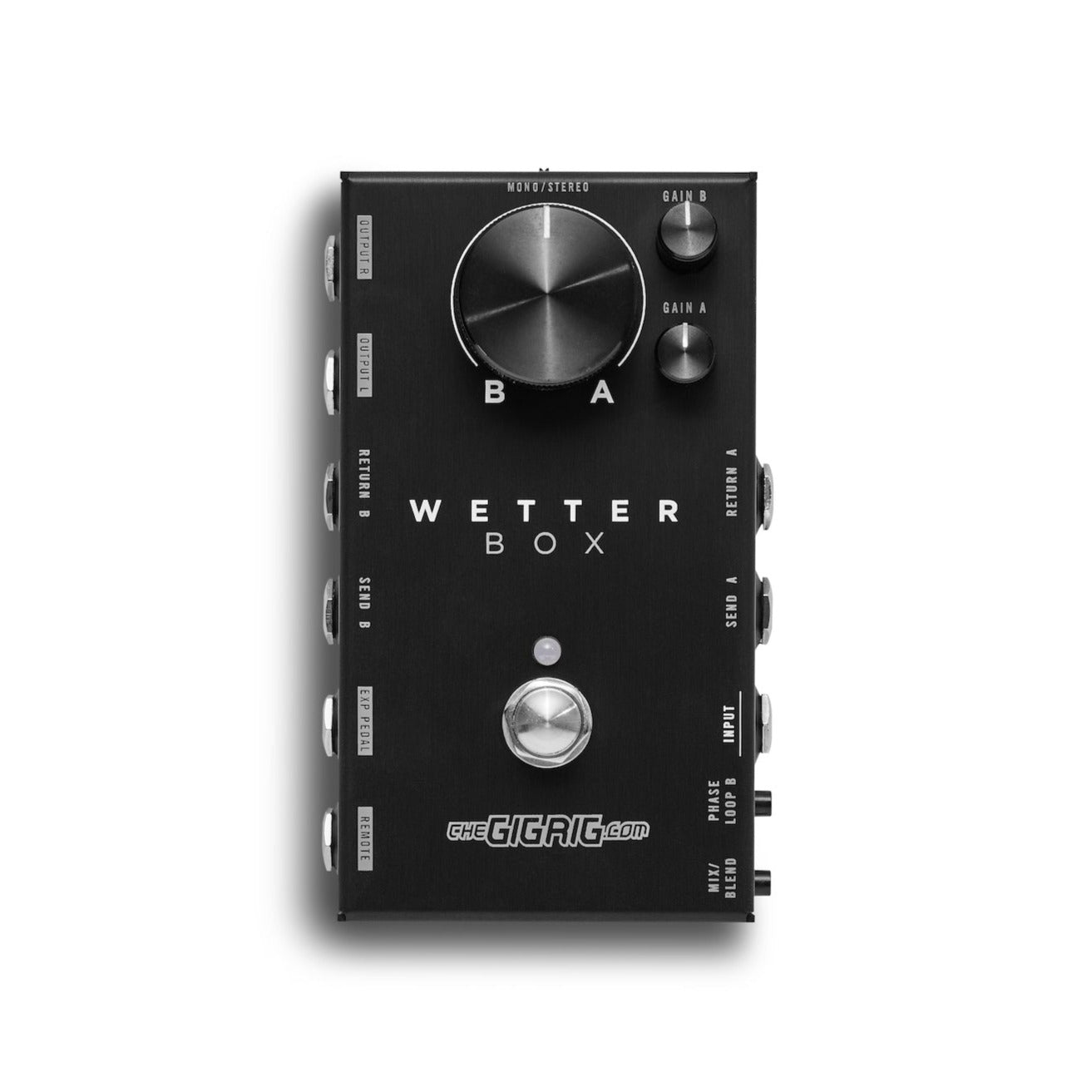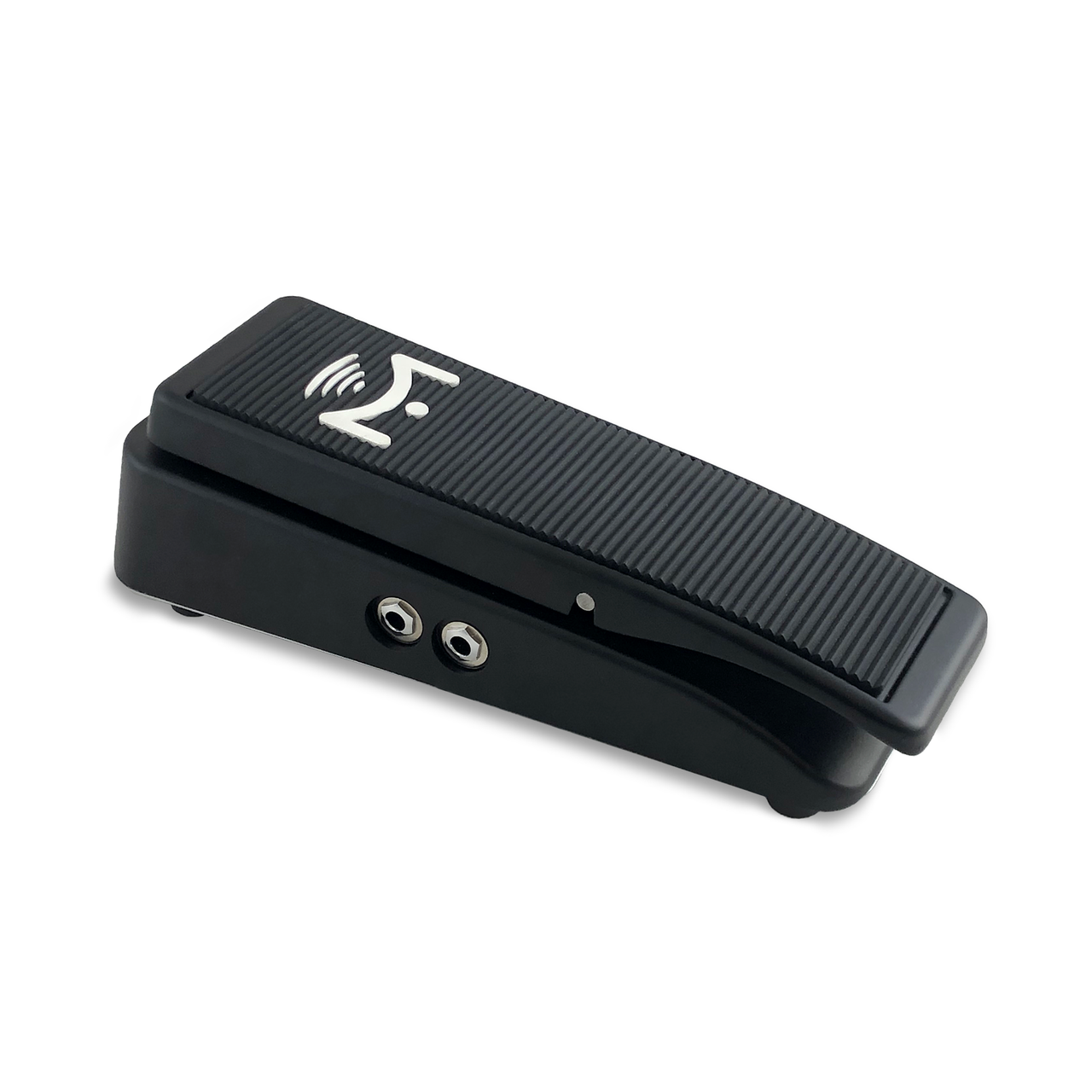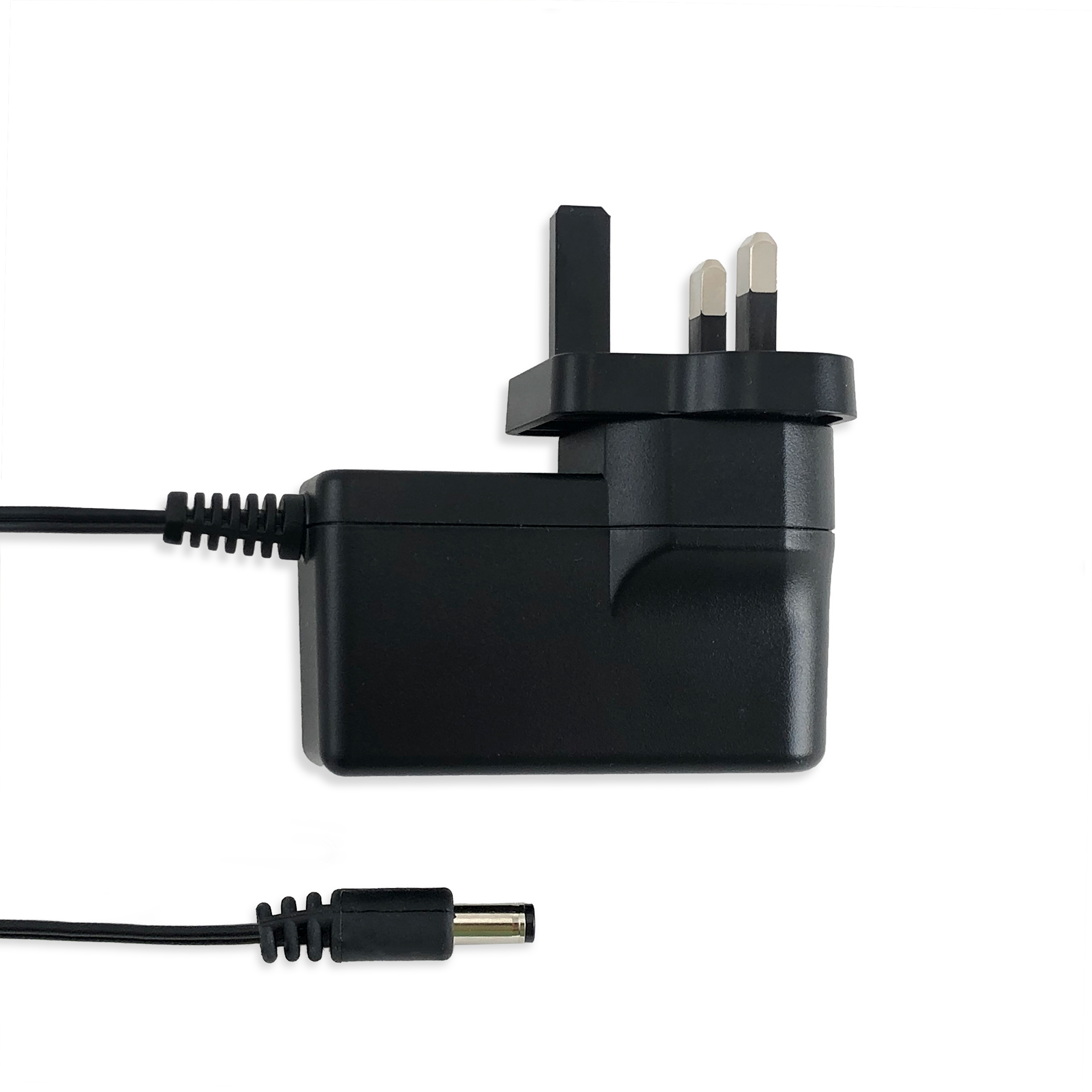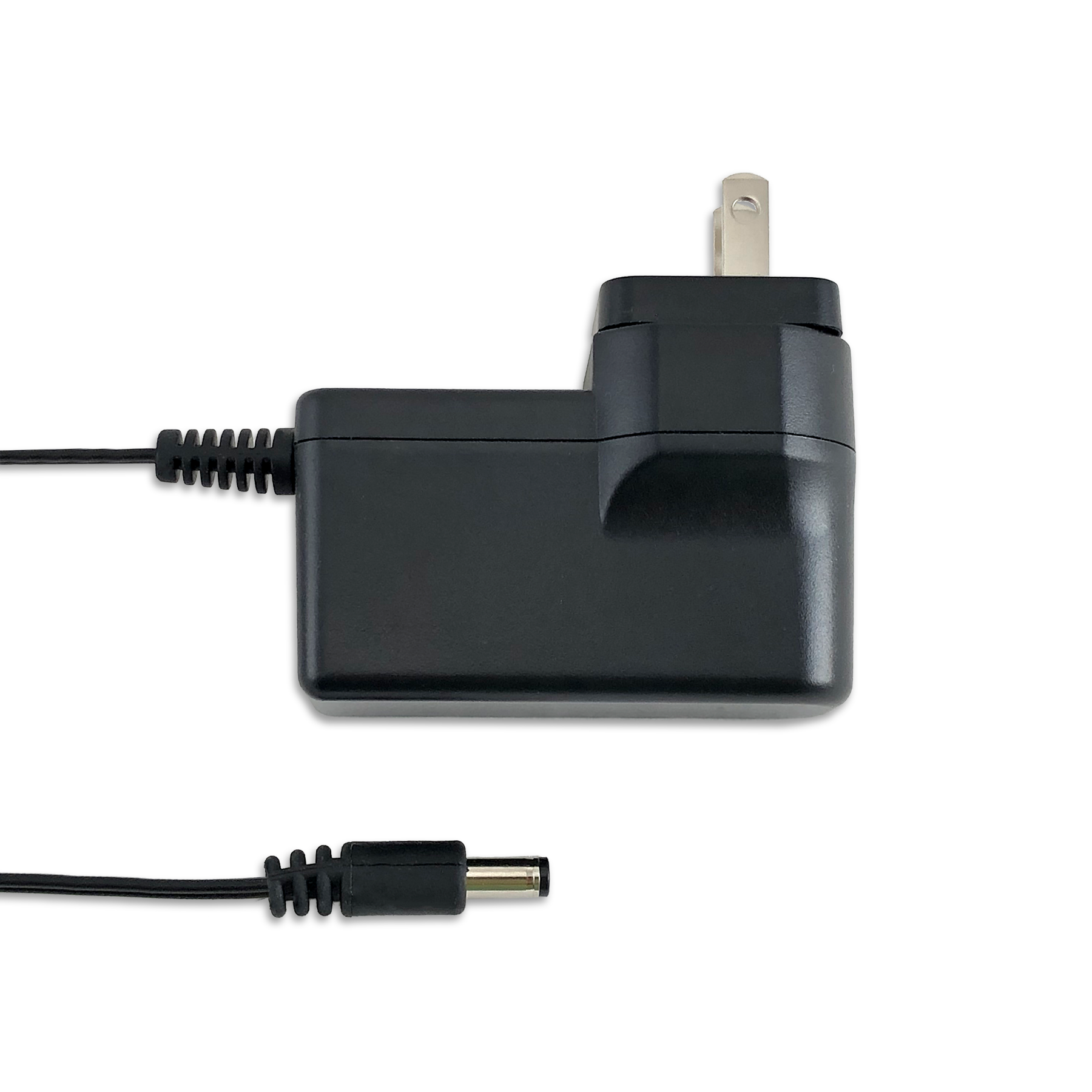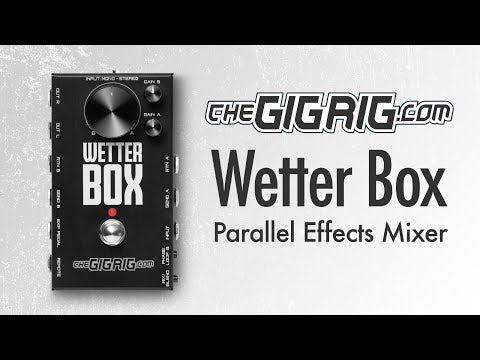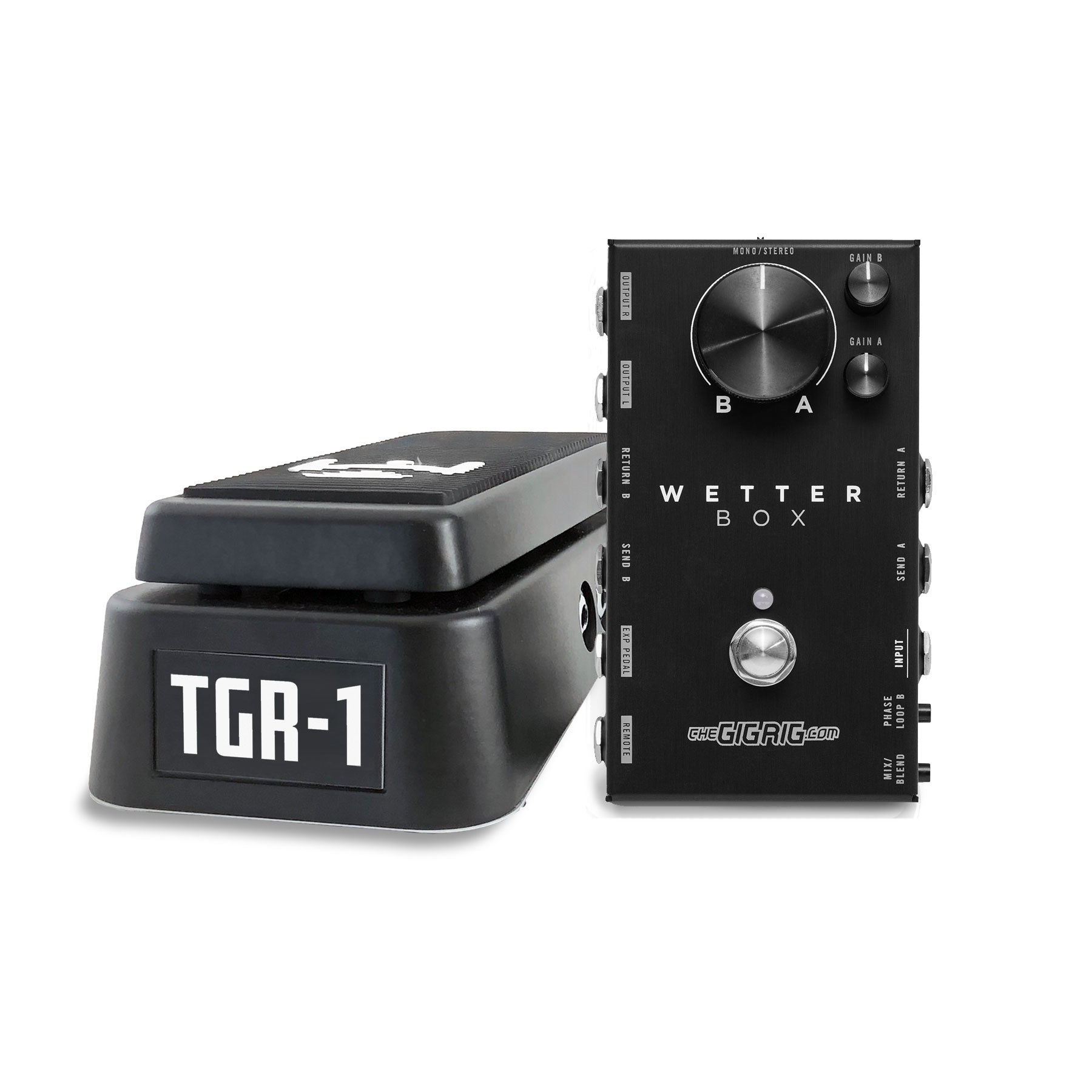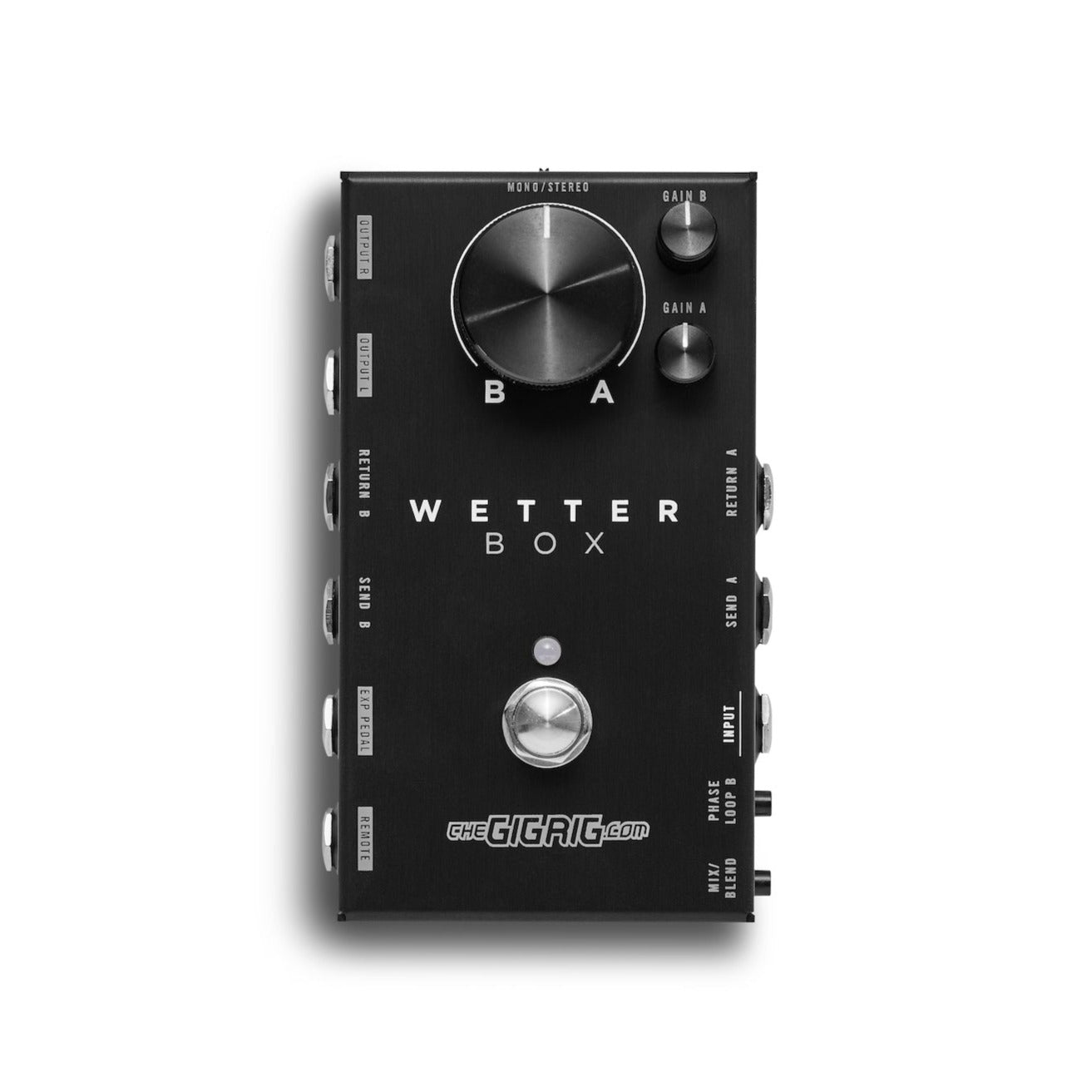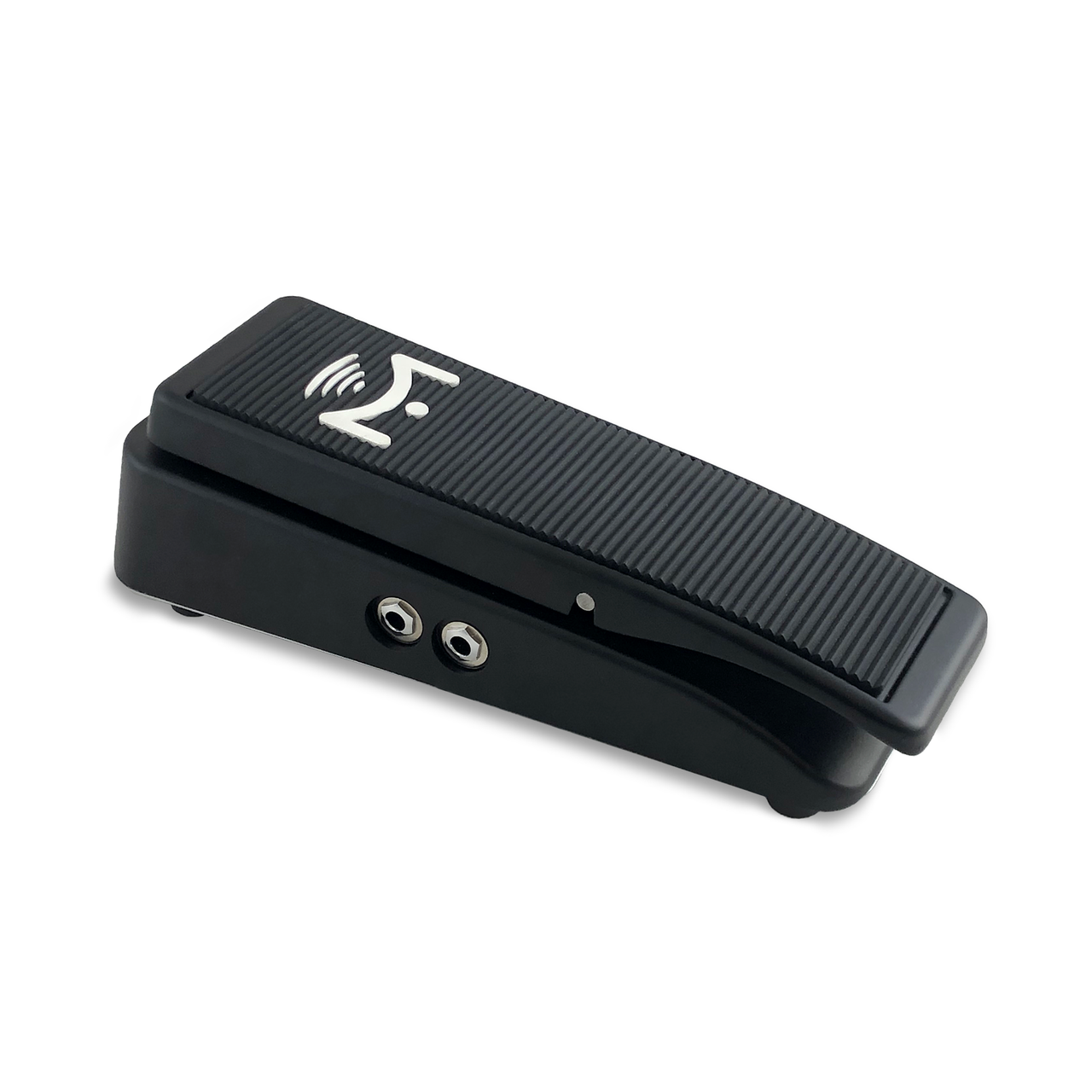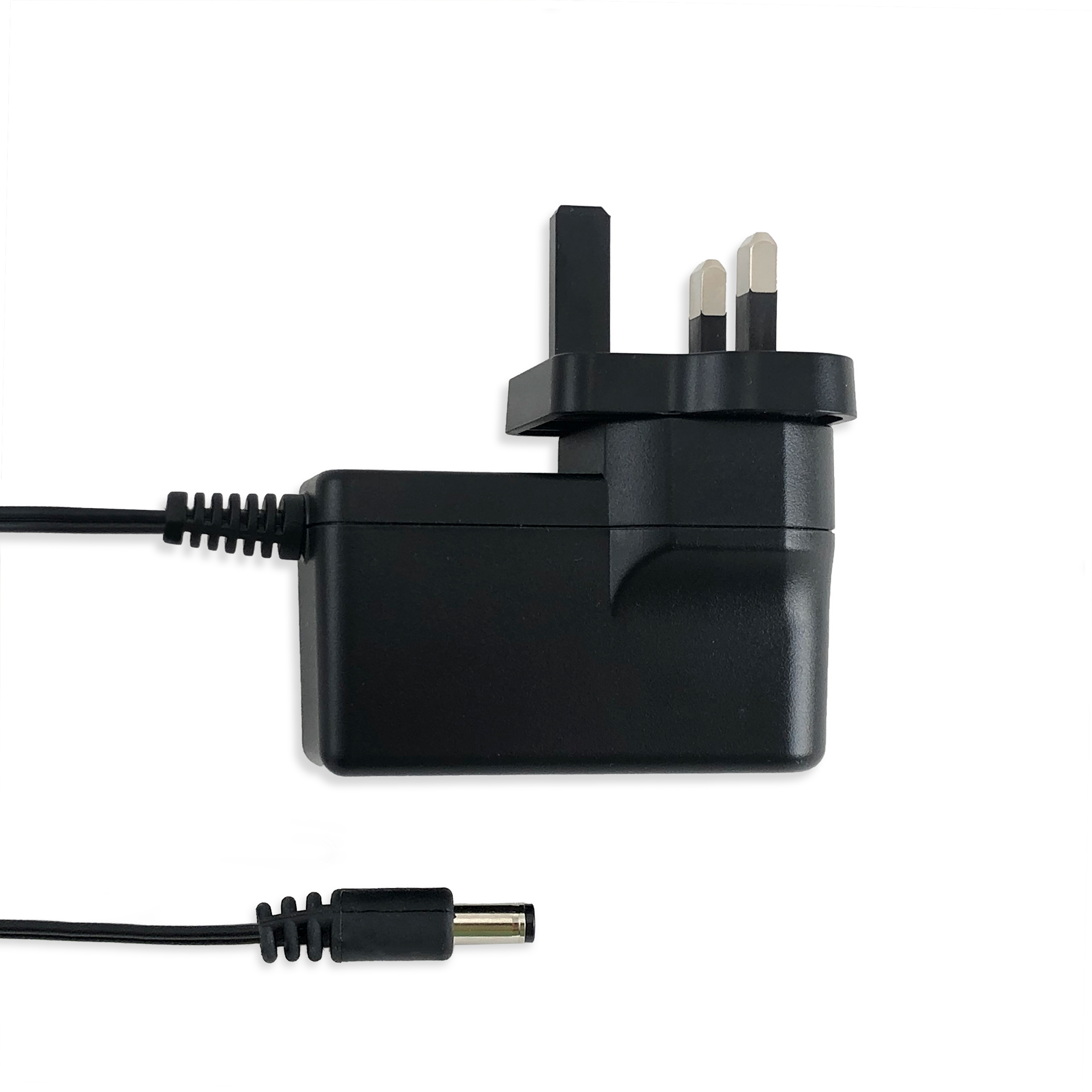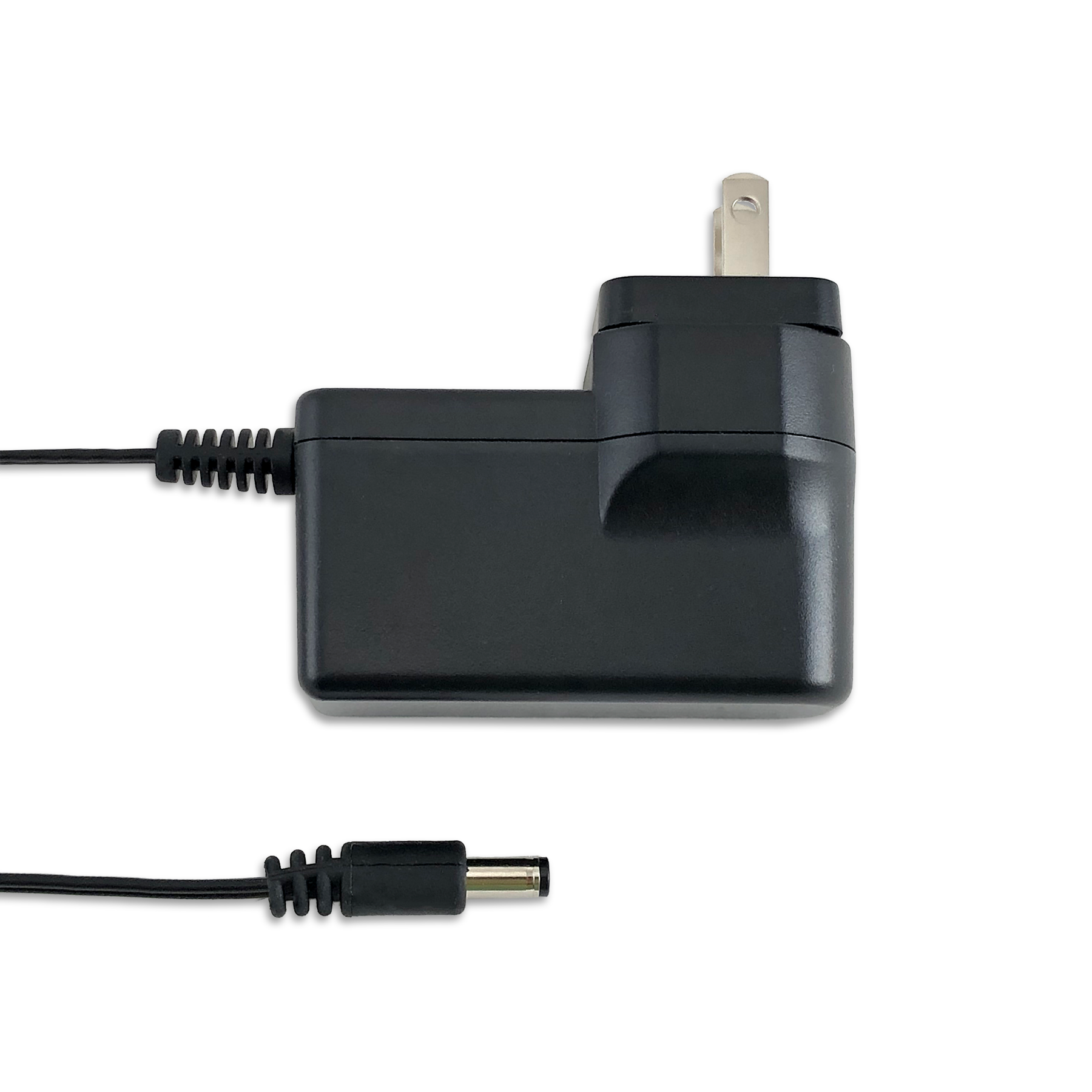 Wetter Box / TGR-1 Expression Bundle
Tax included for UK only. Ex VAT price displayed for all other shipping destinations
PreOrder Now Available. Estimated Dispatch 10th July
This is the Wetter Box and TGR-1 Expression Pedal Bundle
Mixing your pedals in parallel is a powerful way to unlock a world of potential and The Wetter Box ensures it's done right. 
The TGR-1 by Mission Engineering is an expression pedal designed specifically to be used with the GigRig G3, Atom and the Wetter Box
Connect your TGR-1 to your G3, Atom or Wetter Box using a TRS cable and blend your effects in real time.
Would you like to be able to coax sounds from your effects pedals that you didn't even know were in there?
How about mixing your favourite Fuzz and an Overdrive? Or a chorus and a phaser?
What about mixing a short analog and a long digital delay?
In 2006 our original 'Wet Box' gave us a glimpse into the power and infinite possibilities of parallel mixing, but the goal has always been to take this to an entirely new level.
The Wetter Box is the realisation of this goal. 
The TGR-1 pedal will be delivered to United States postal addresses will be delivered in a separate shipment at no additional cost. Tracking information for the additional shipment will be provided by email.
The GigRig warrants the product to be free from defects in material and workmanship for a period of 2 years from the original date of purchase.
If the product fails within the warranty period, The GigRig will repair or, at our discretion, replace the product and cover the cost of return shipping to the original purchaser.
This warranty covers defects in manufacturing discovered while using this product as recommended by The GigRig.
This warranty does not cover loss or theft, nor does the coverage extend to damage caused by misuse, abuse, unauthorized modification, improper storage, lightning, or natural disasters.
Damage caused by any of the above circumstances may result in a non-warranty repair fee.
Legal: In the case of malfunction, the purchaser's sole recourse shall be repair or replacement, as described in the preceding paragraphs. The GigRig will not be held liable to any party for damages that result from the failure of this product. Damages excluded include, but are not limited to, the following: lost profits, lost savings, damage to other equipment, and incidental or consequential damages arising from the use, or inability to use this product. In no event will The GigRig be liable for more than the amount of the purchase price, not to exceed the current retail price of the product. The GigRig disclaims any other warranties, express or implied. By using the product, the user accepts all terms herein.