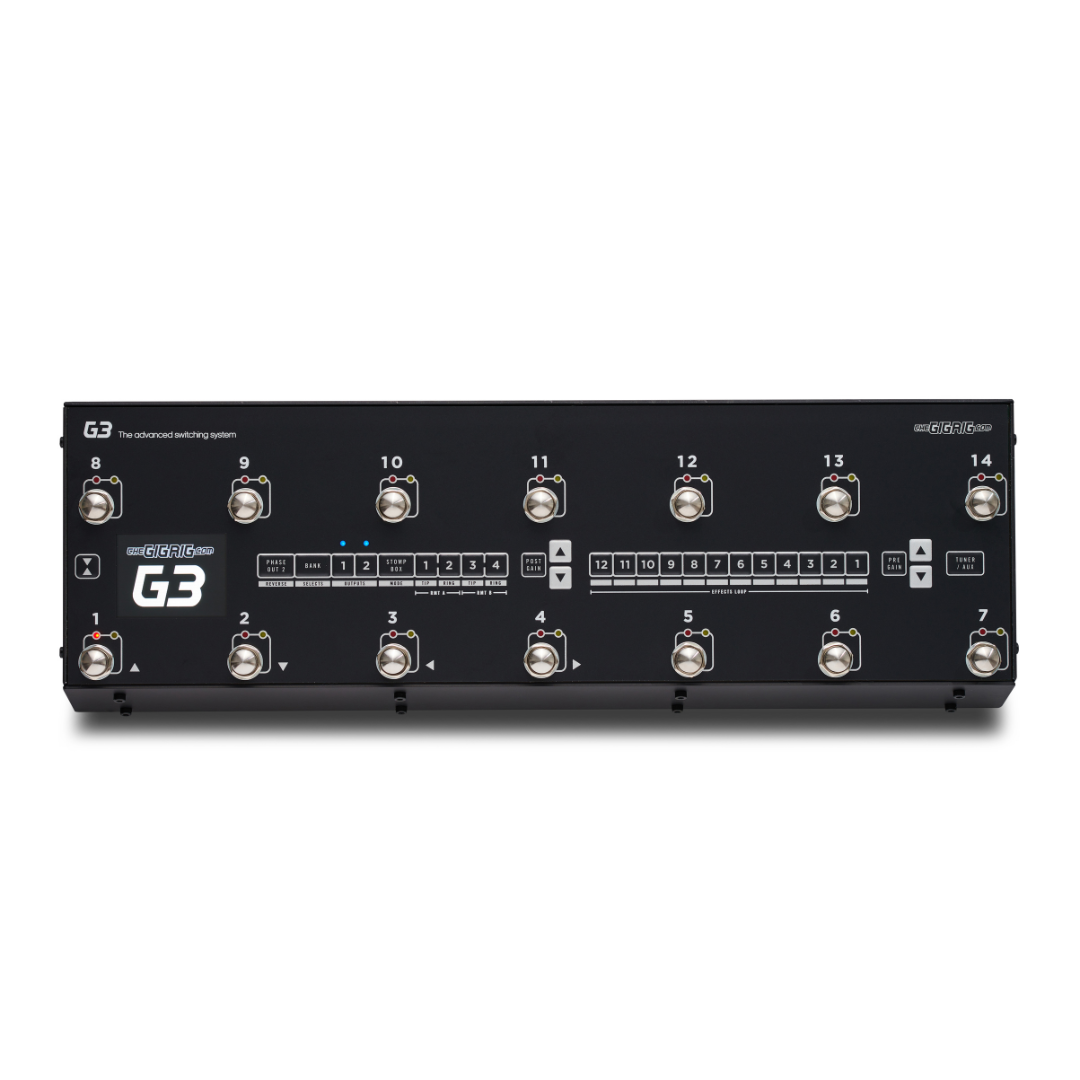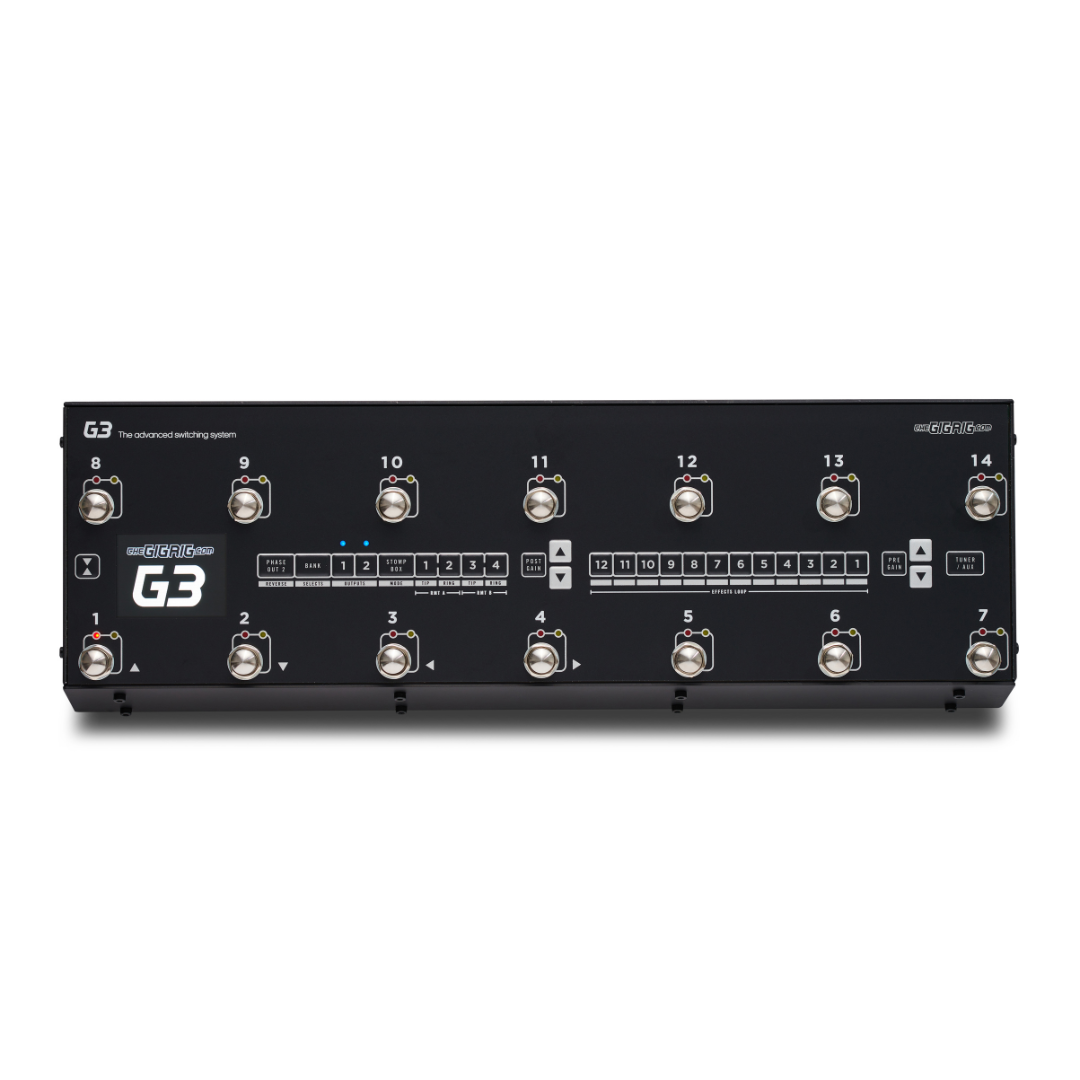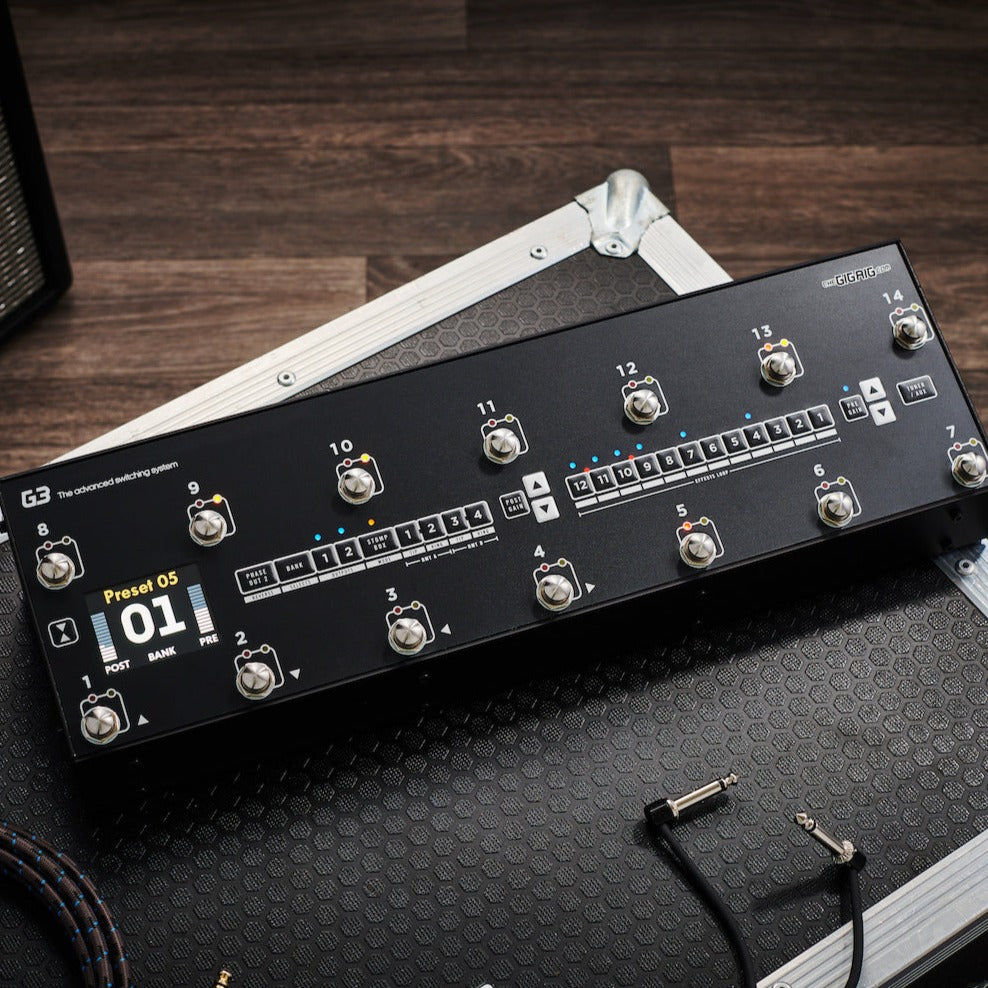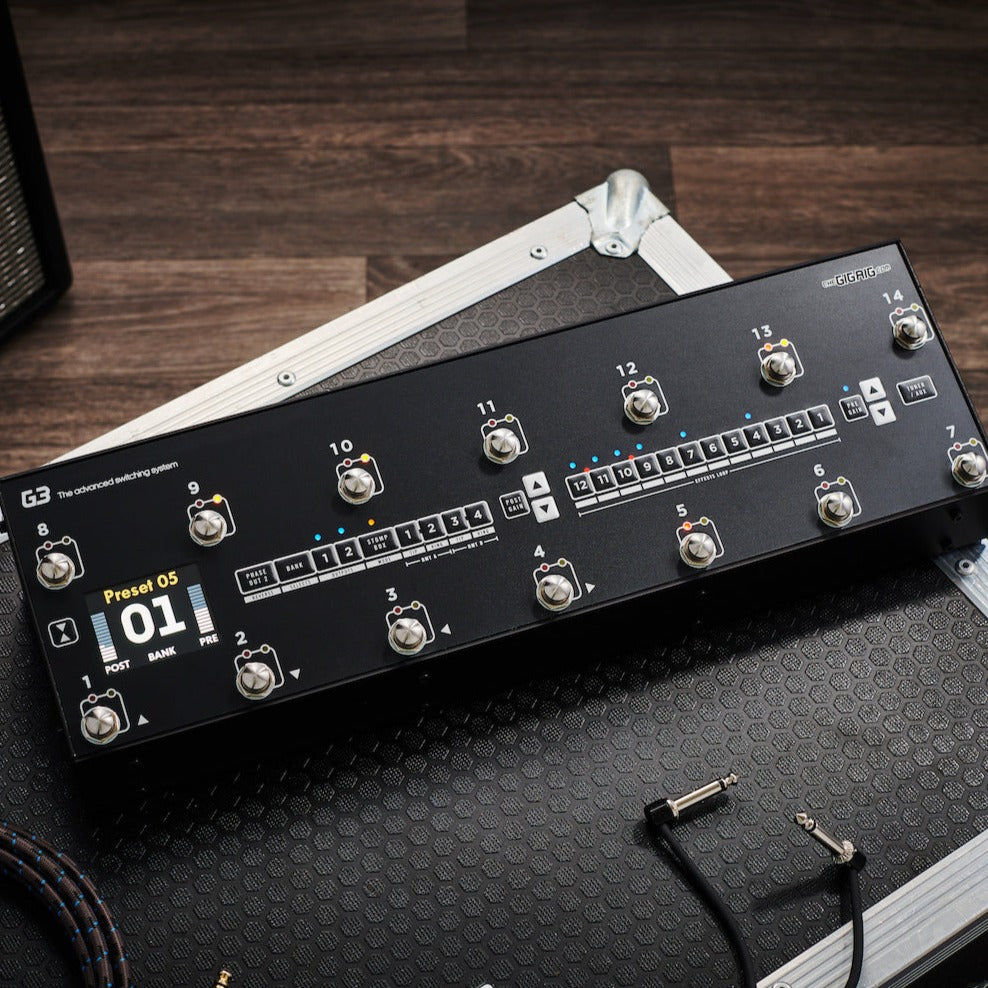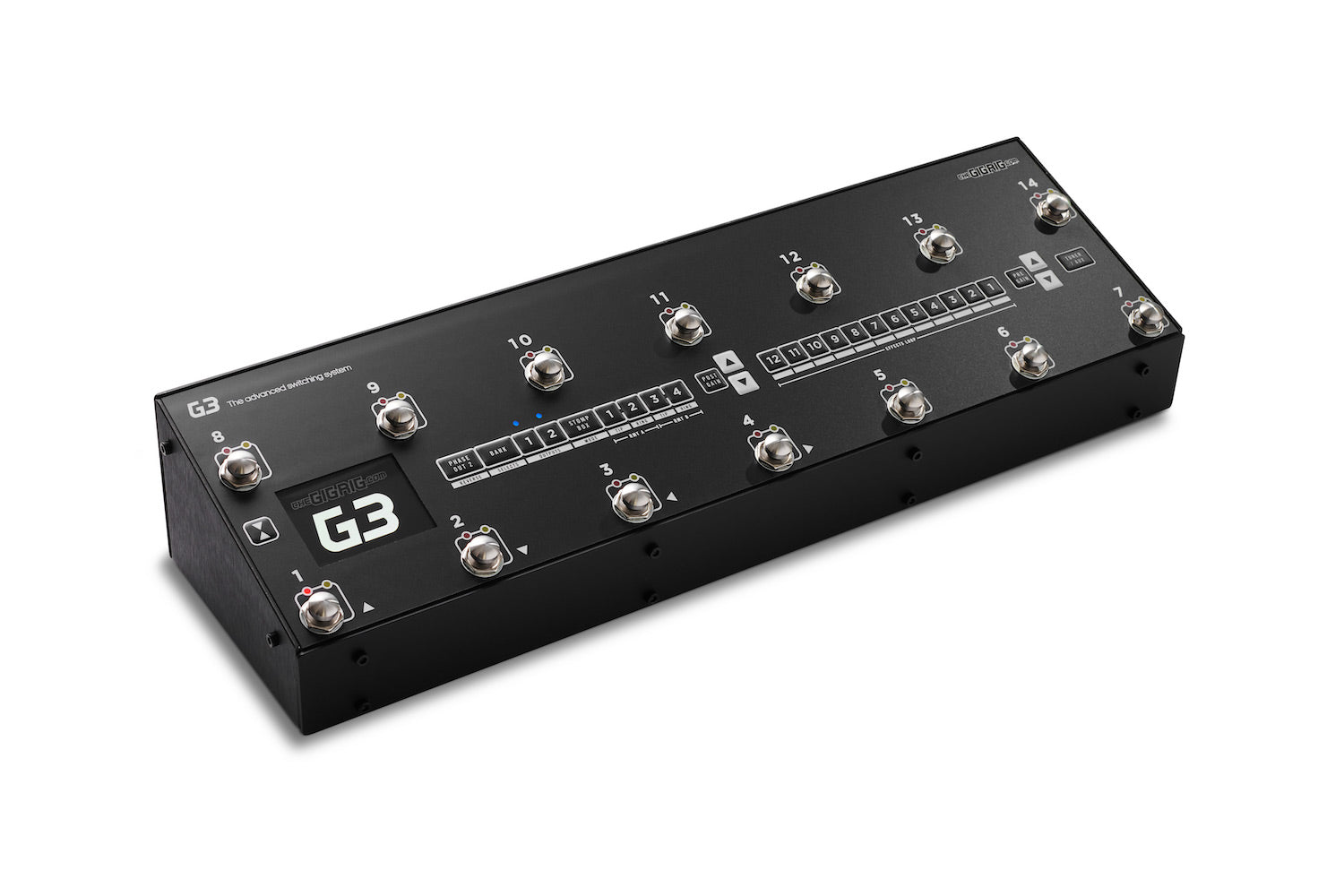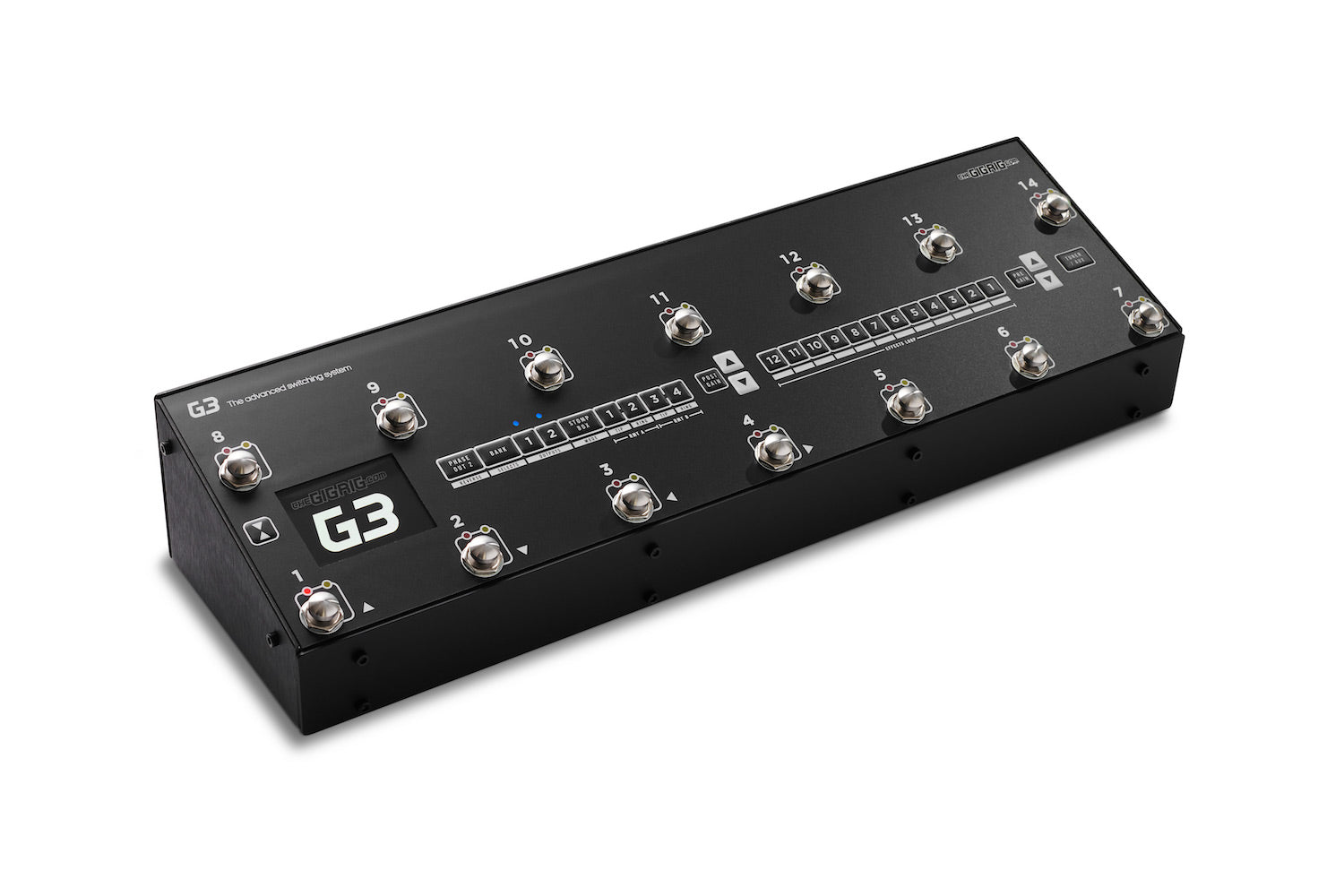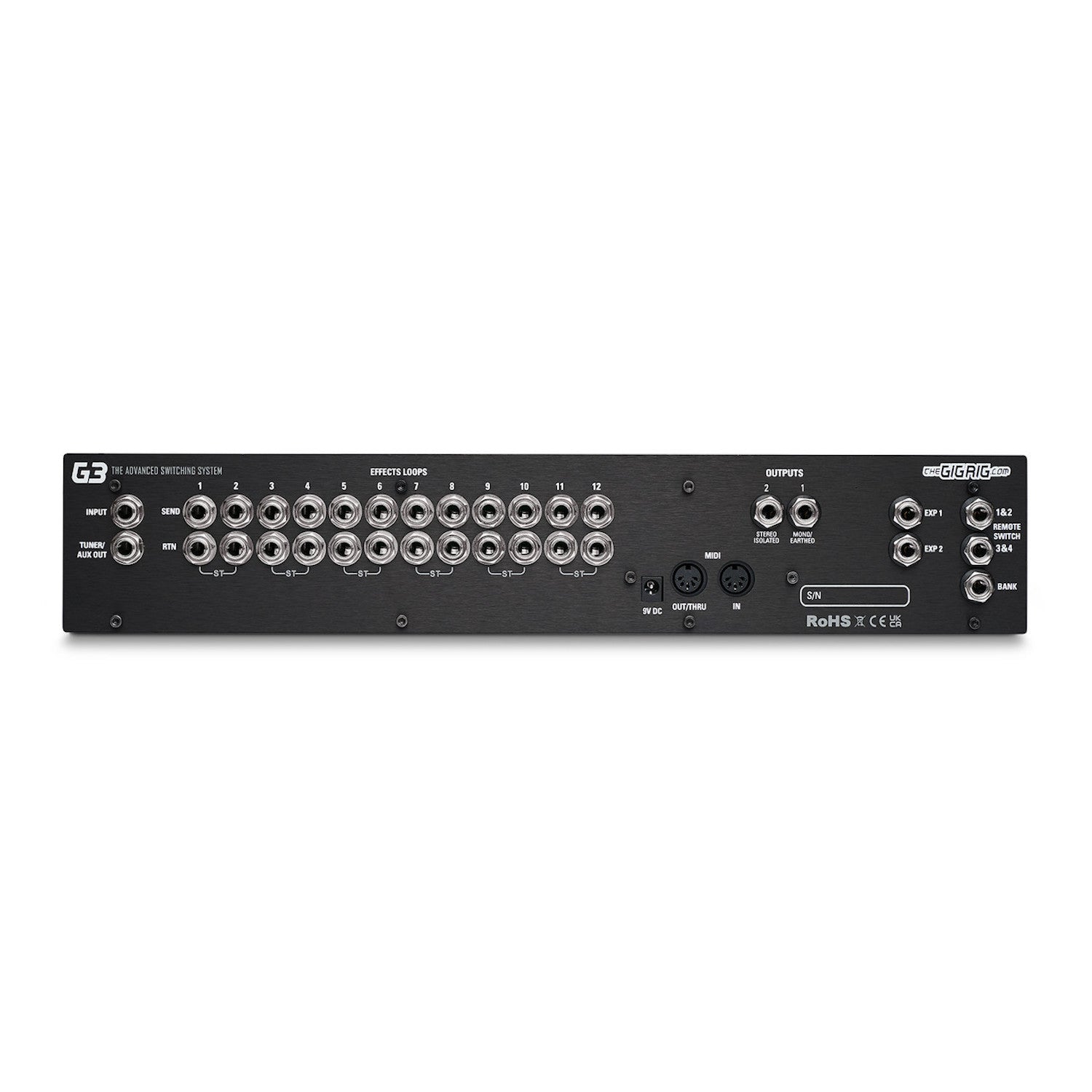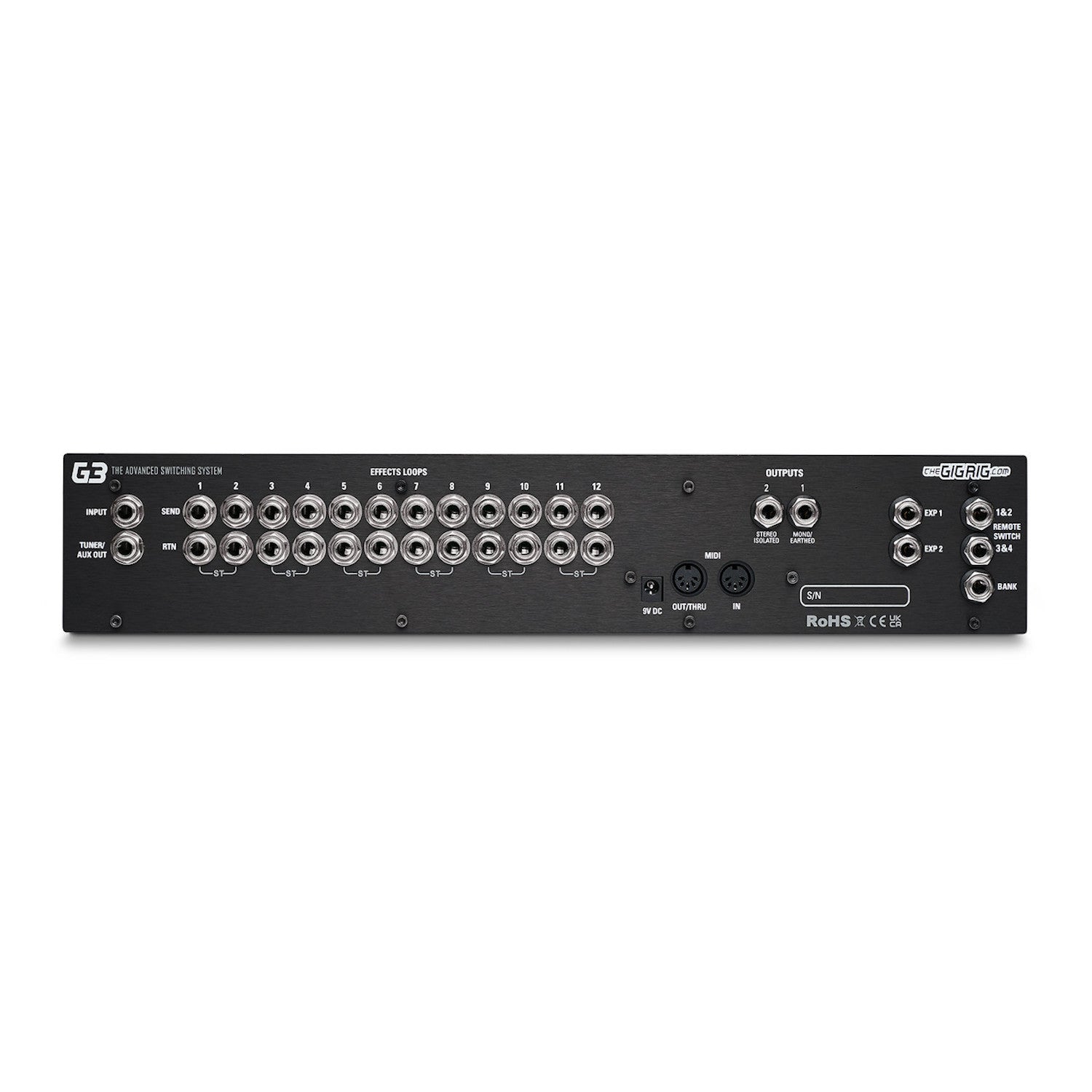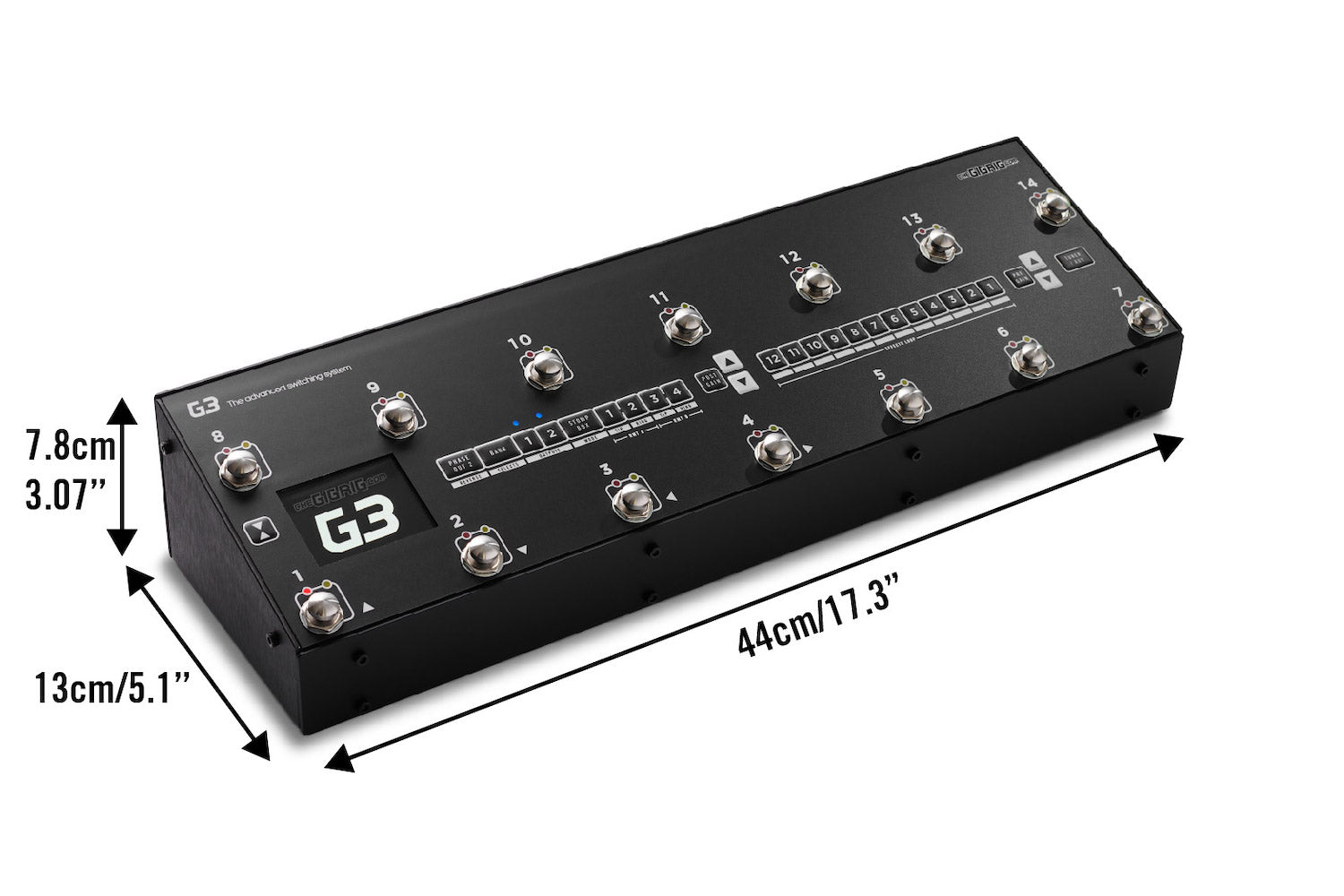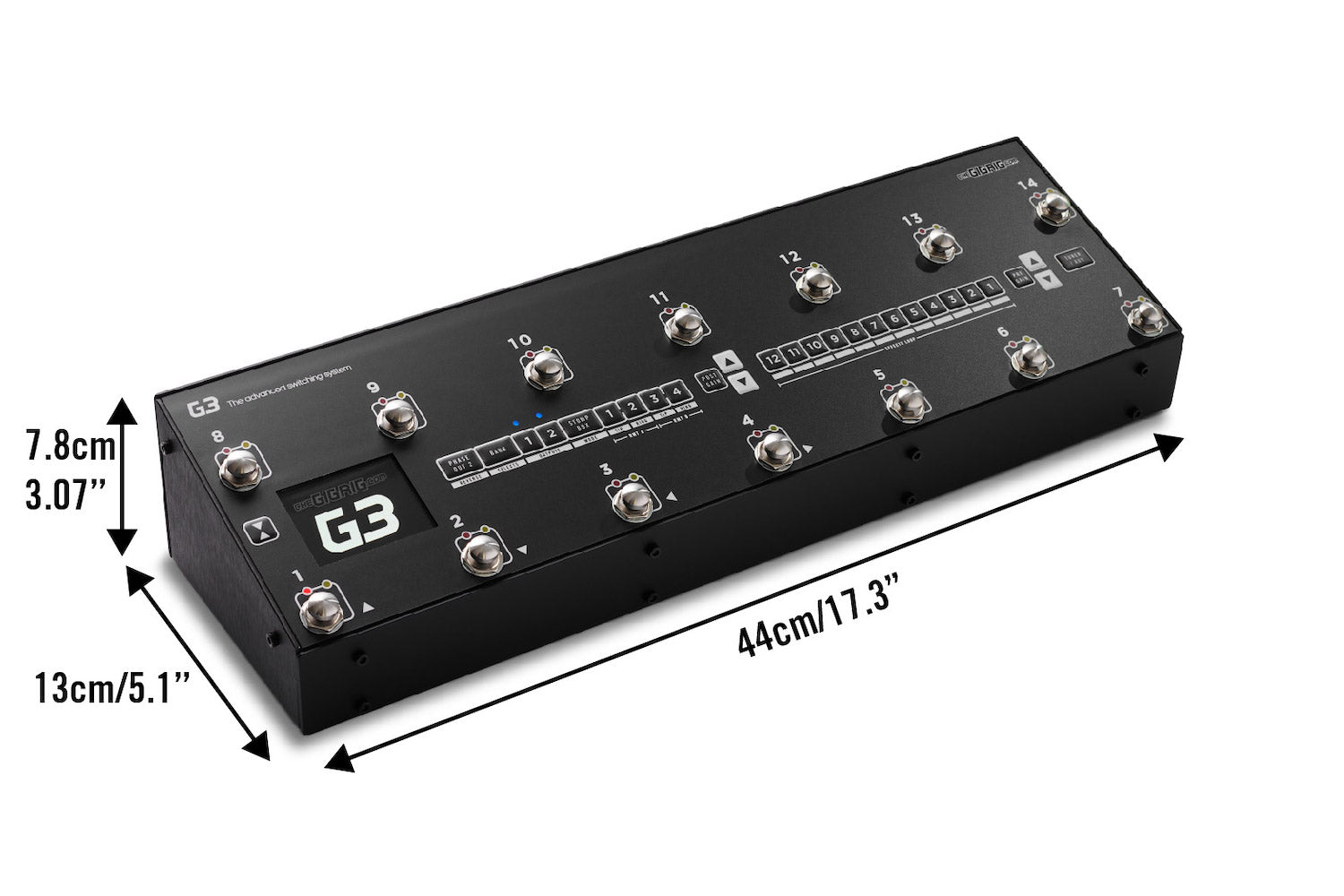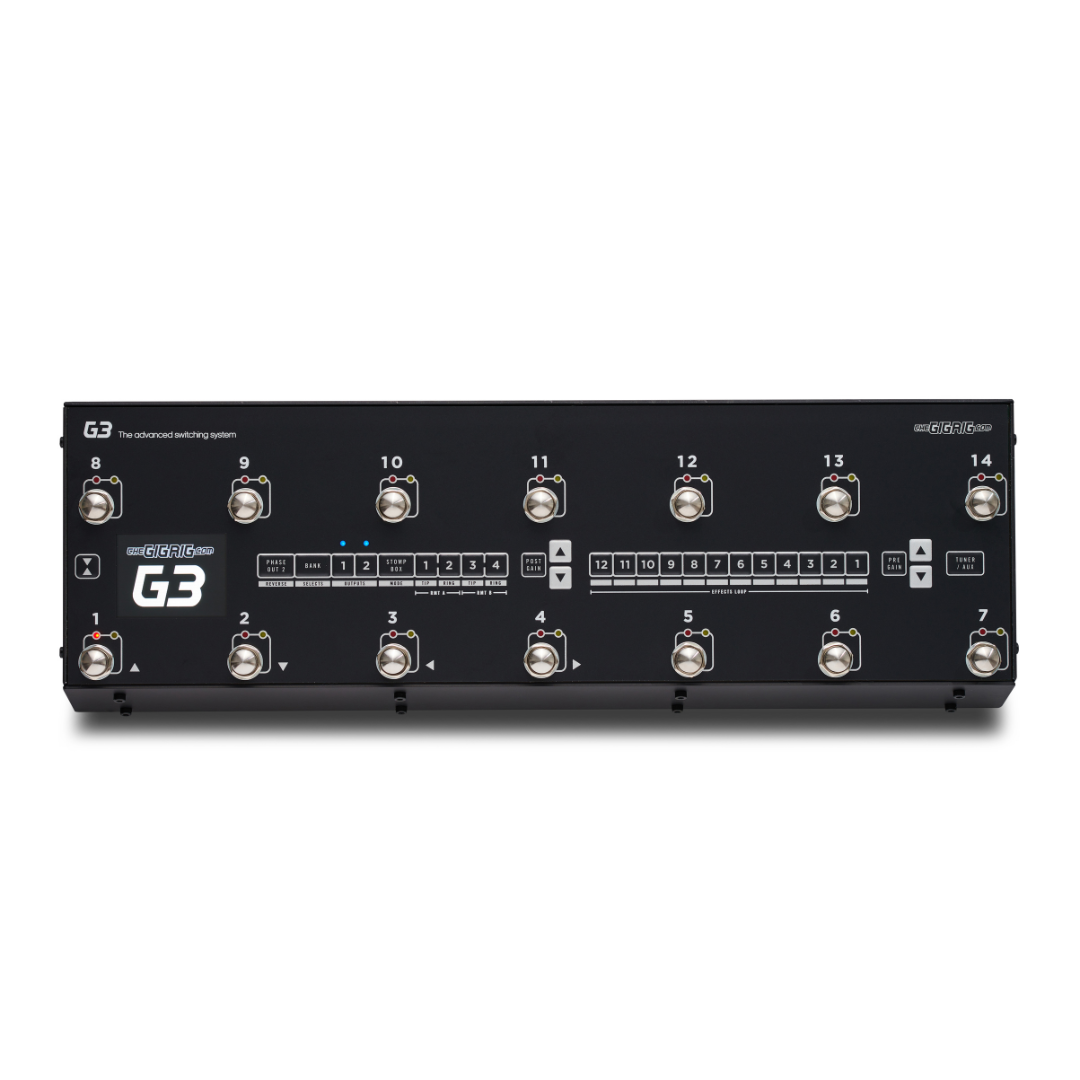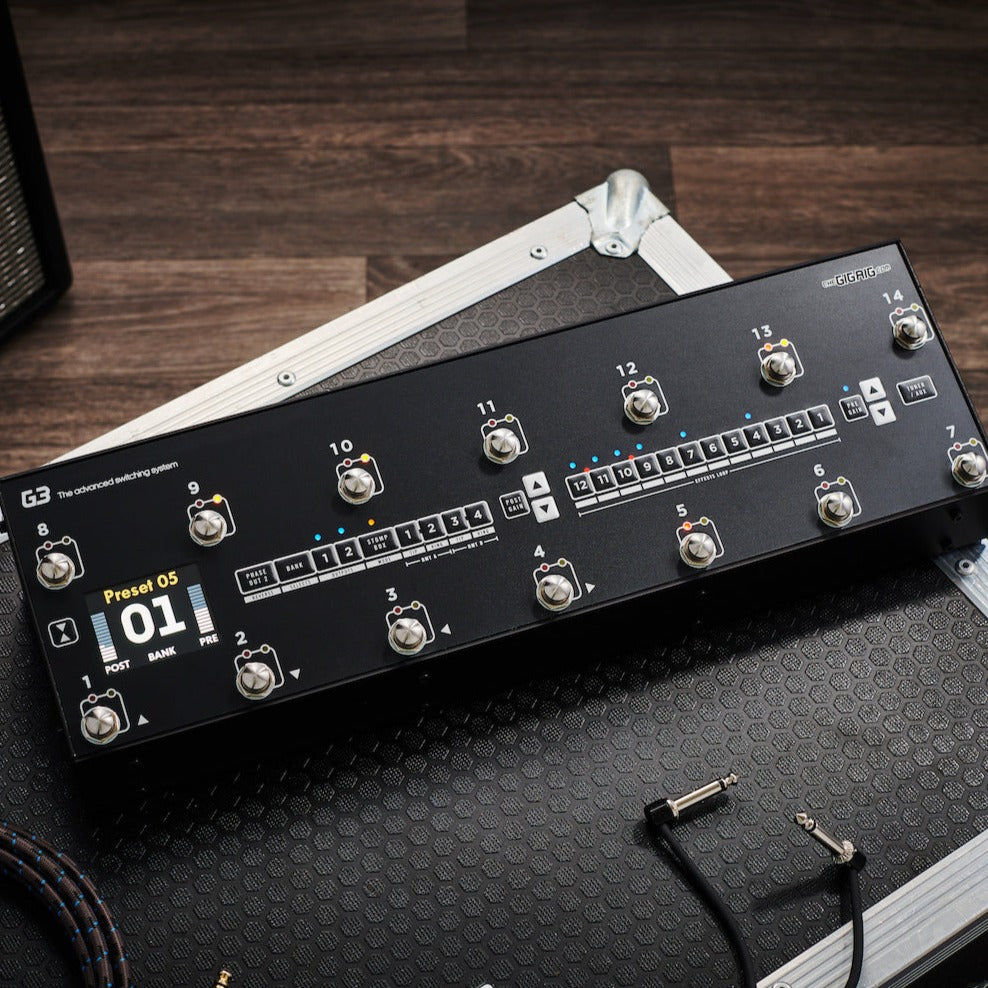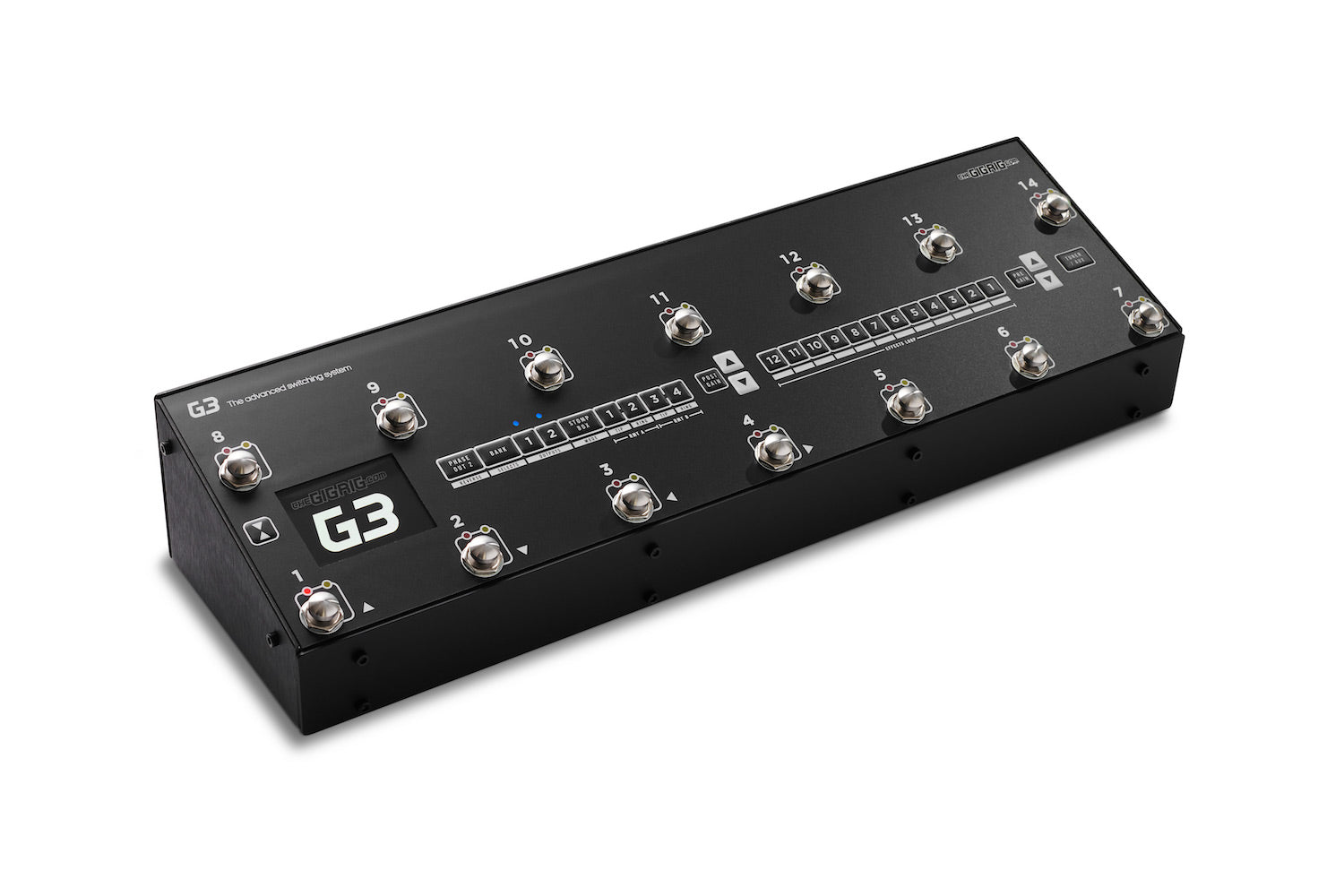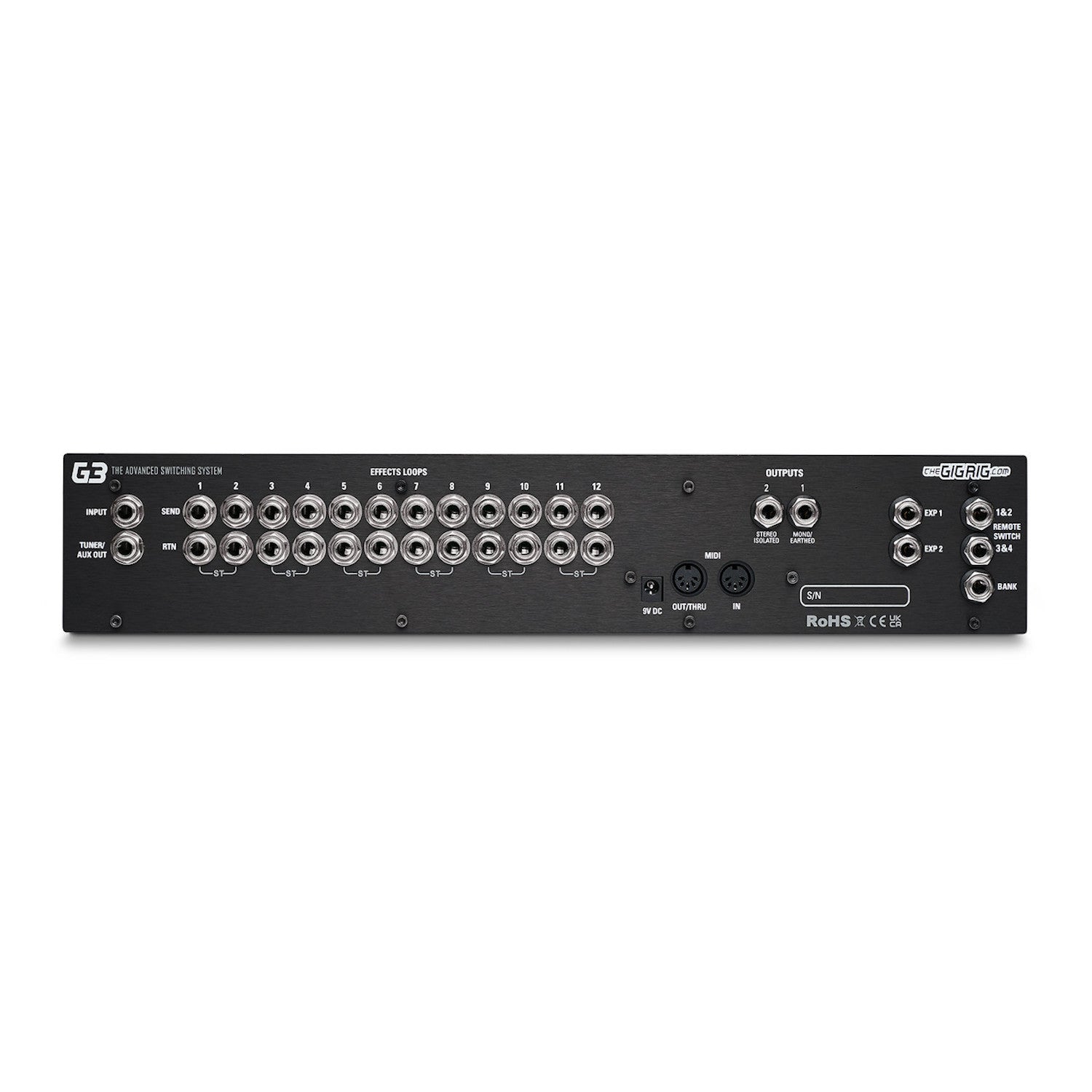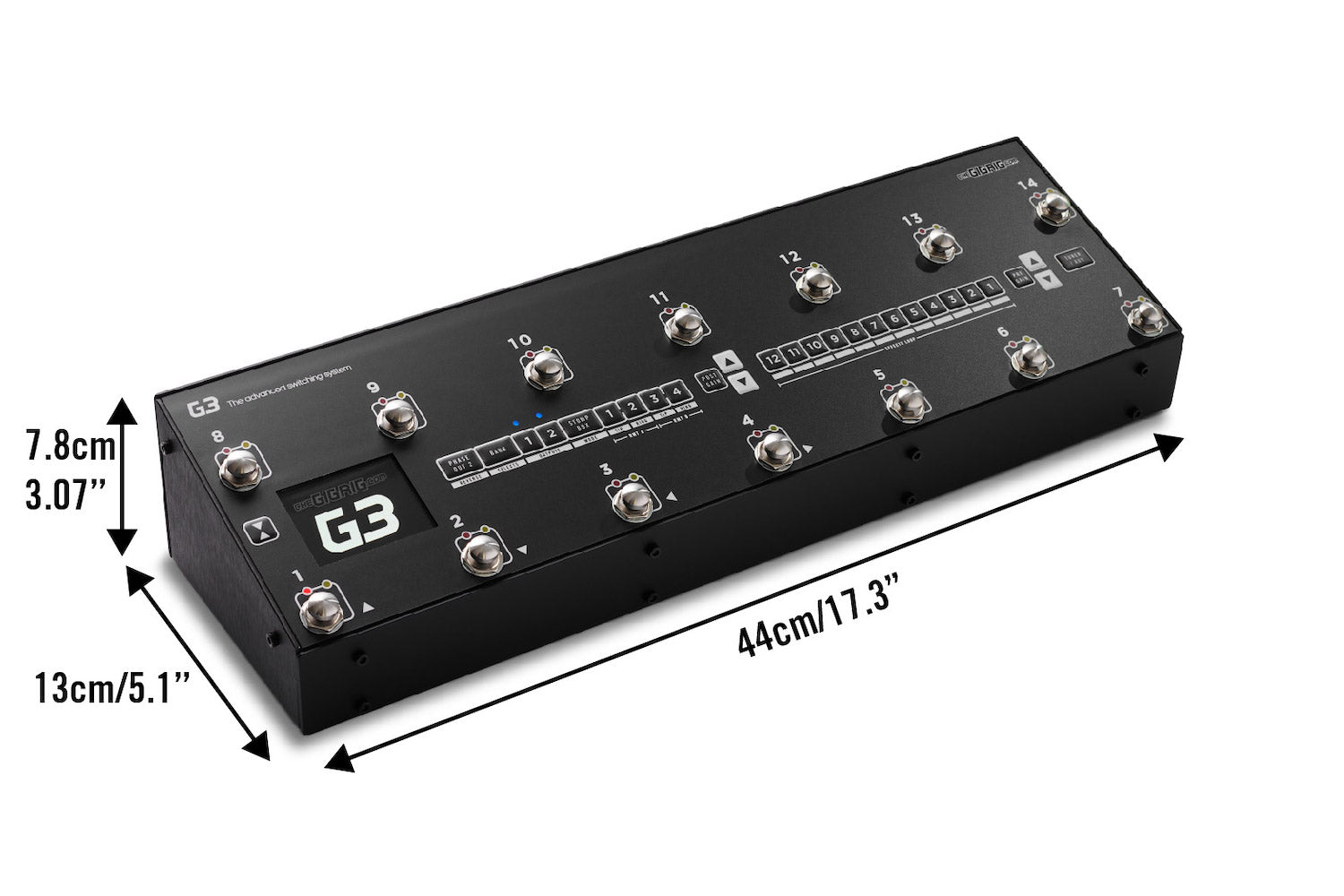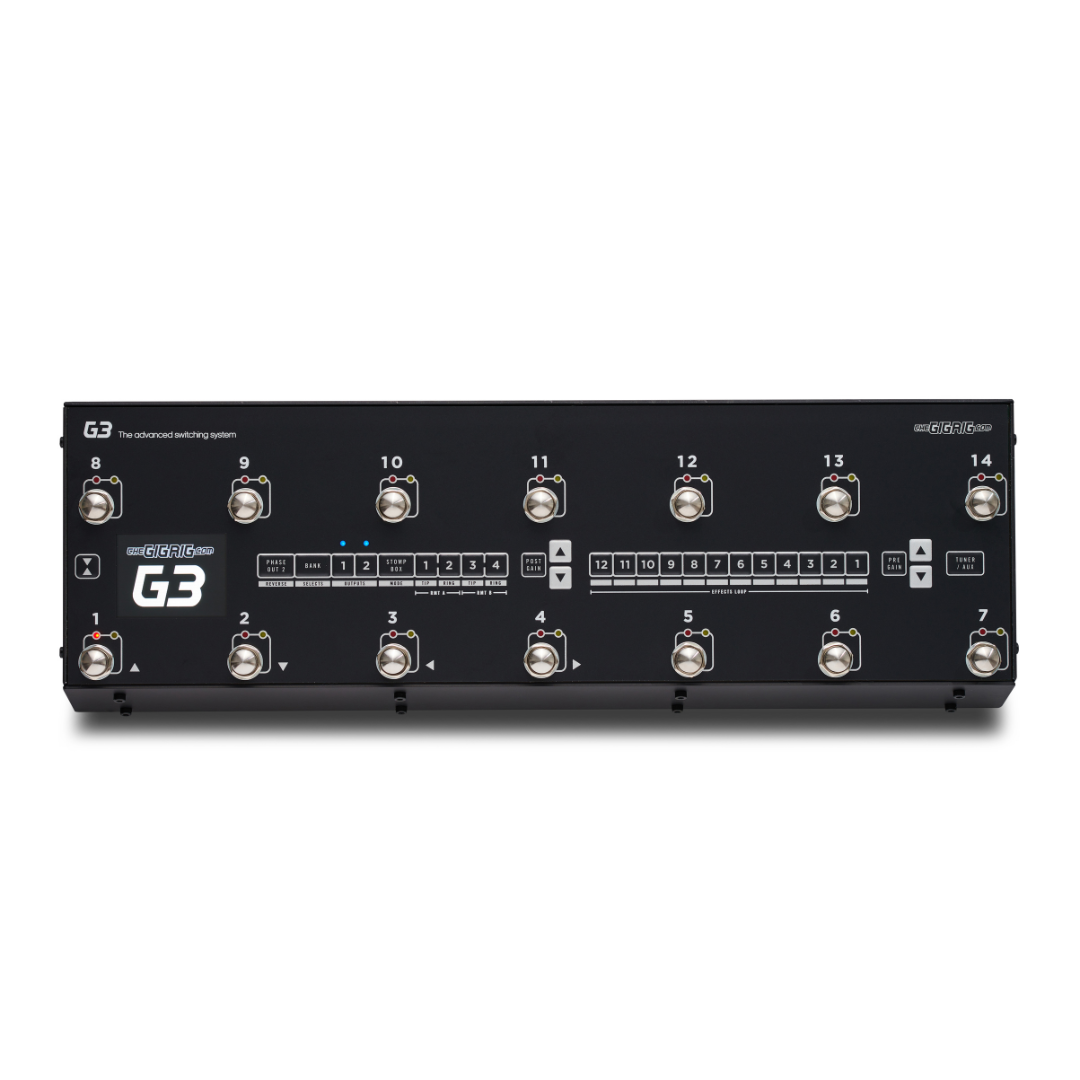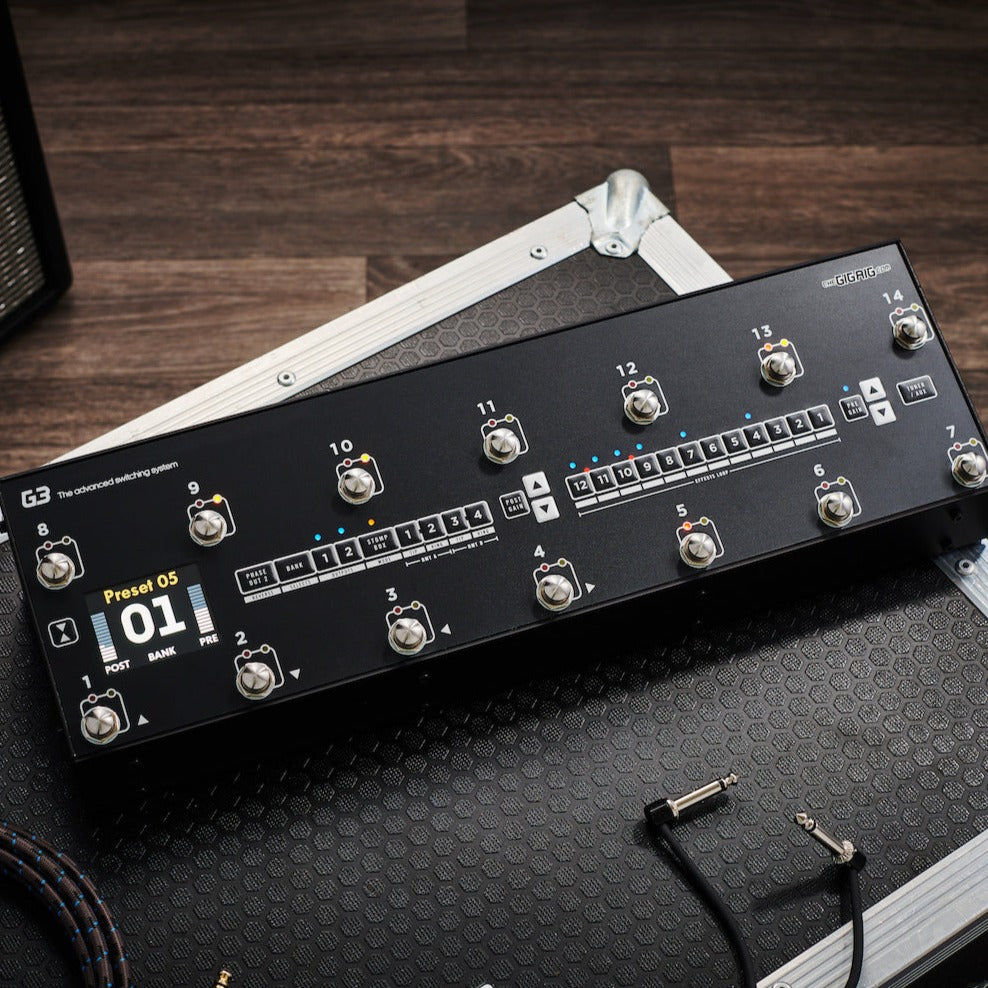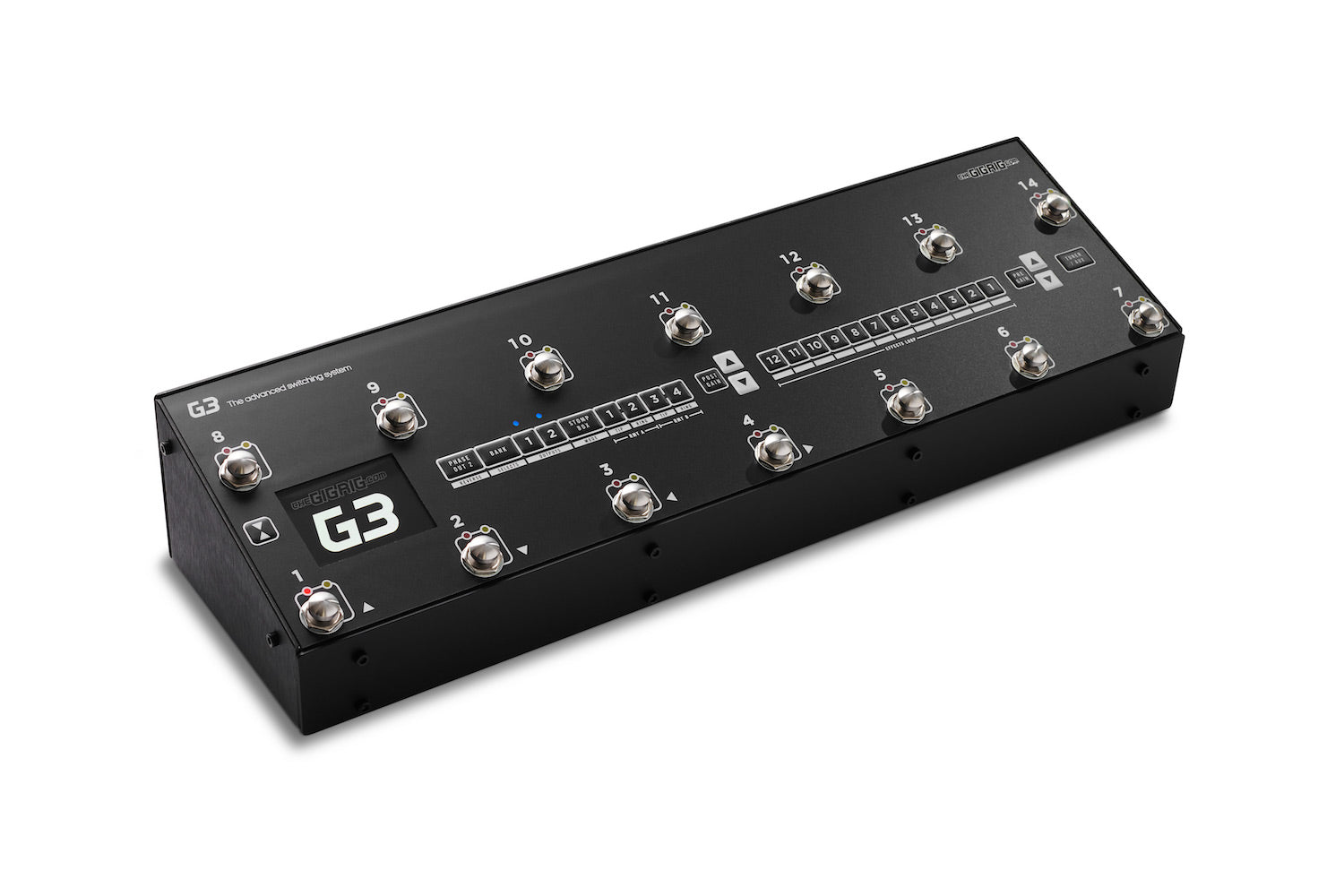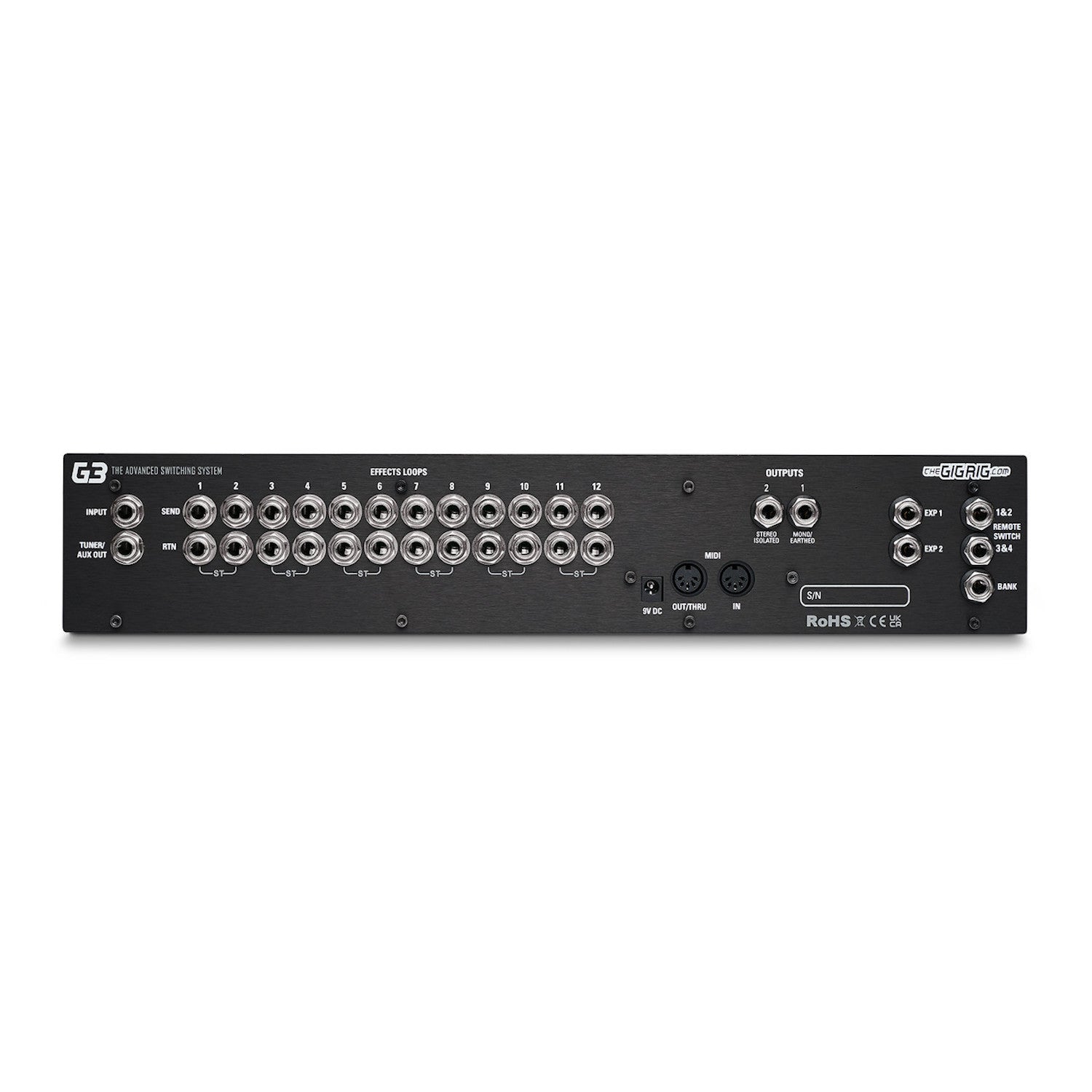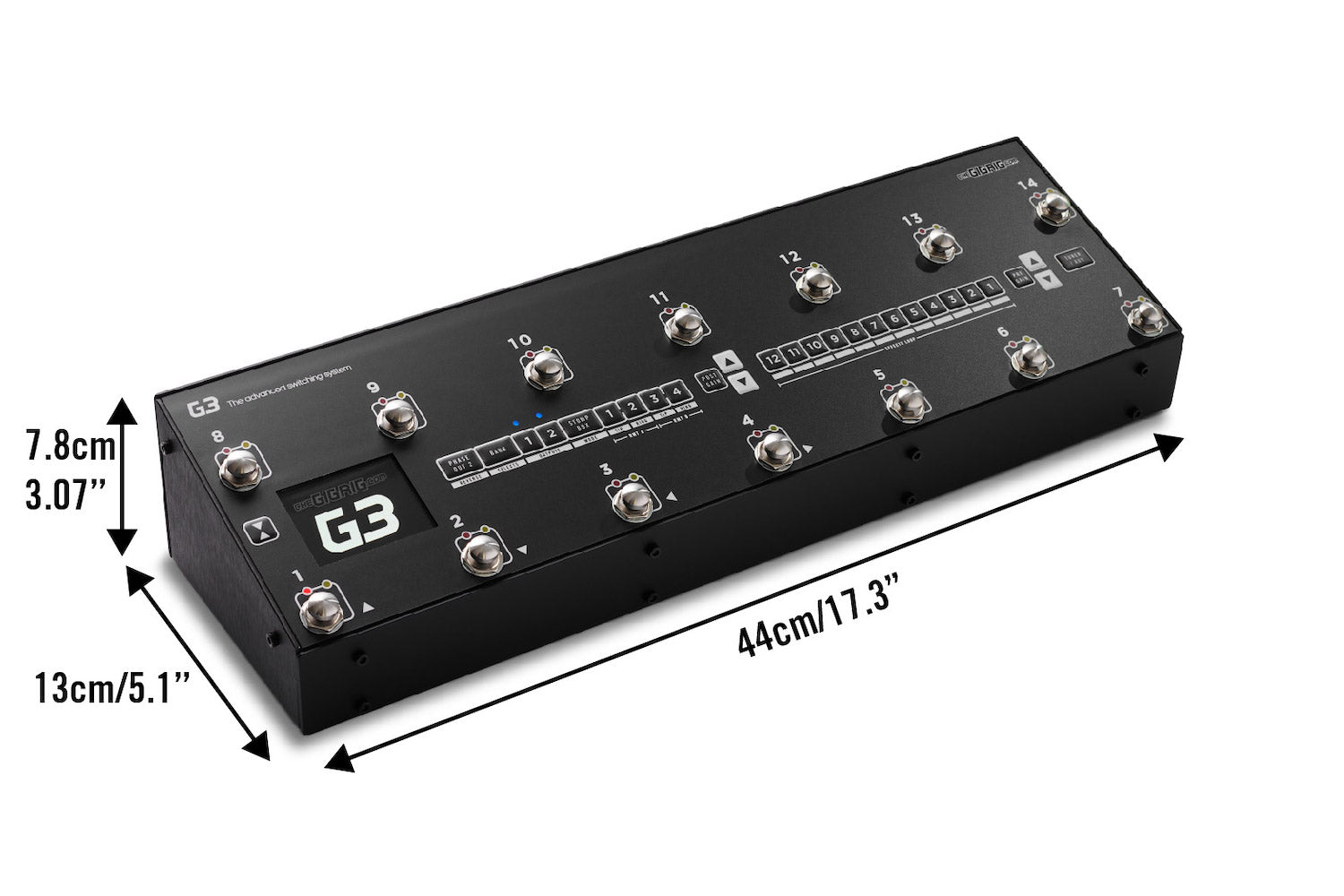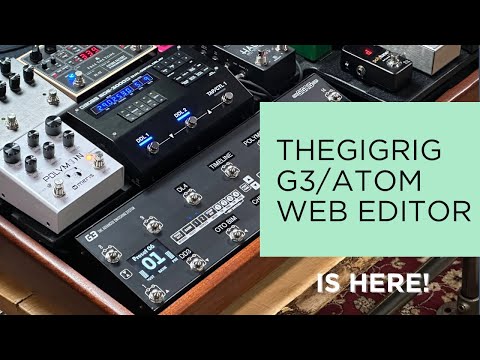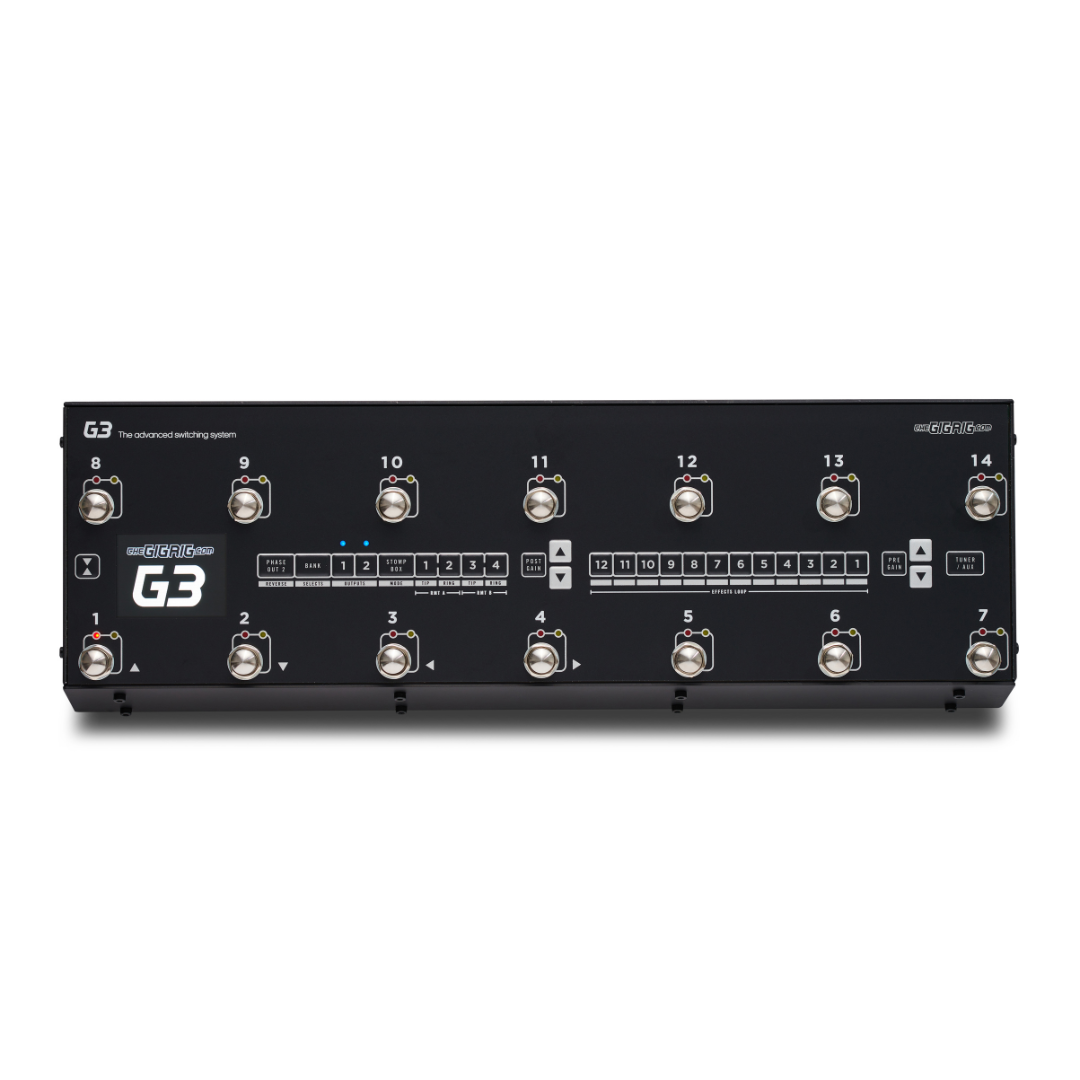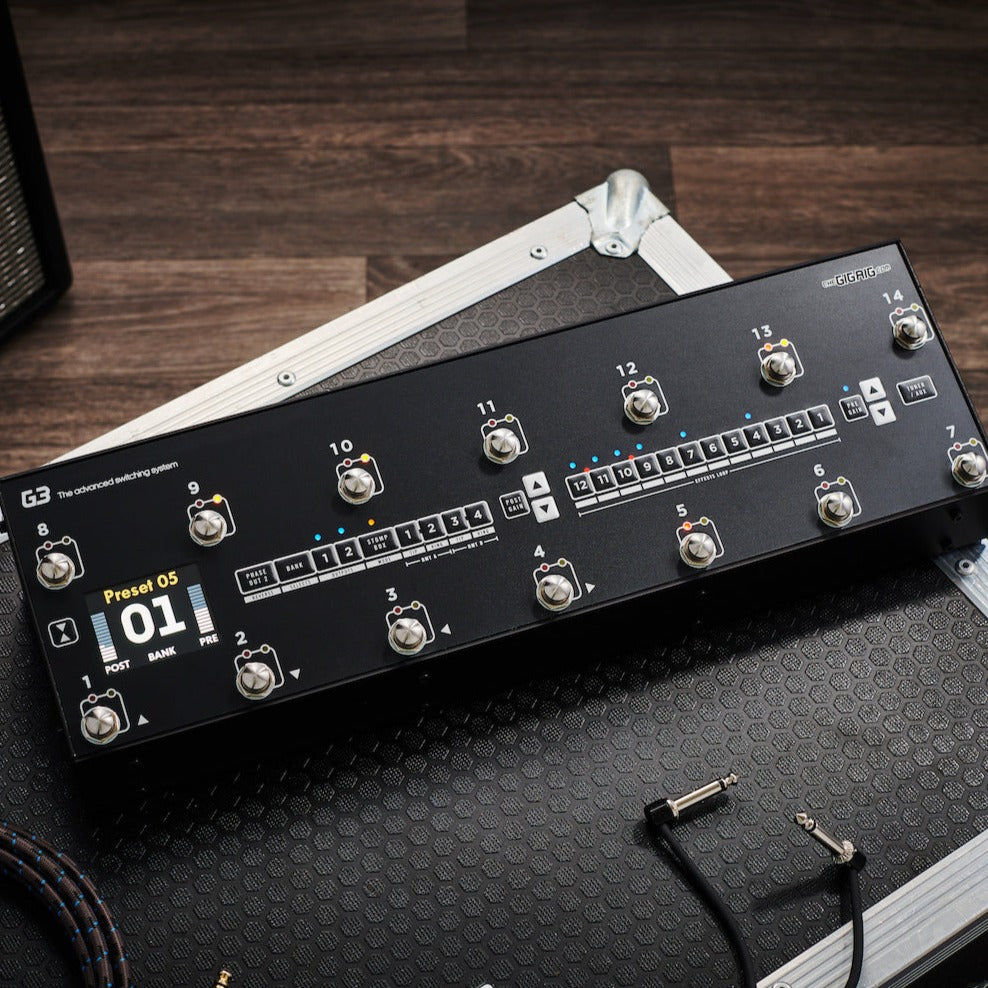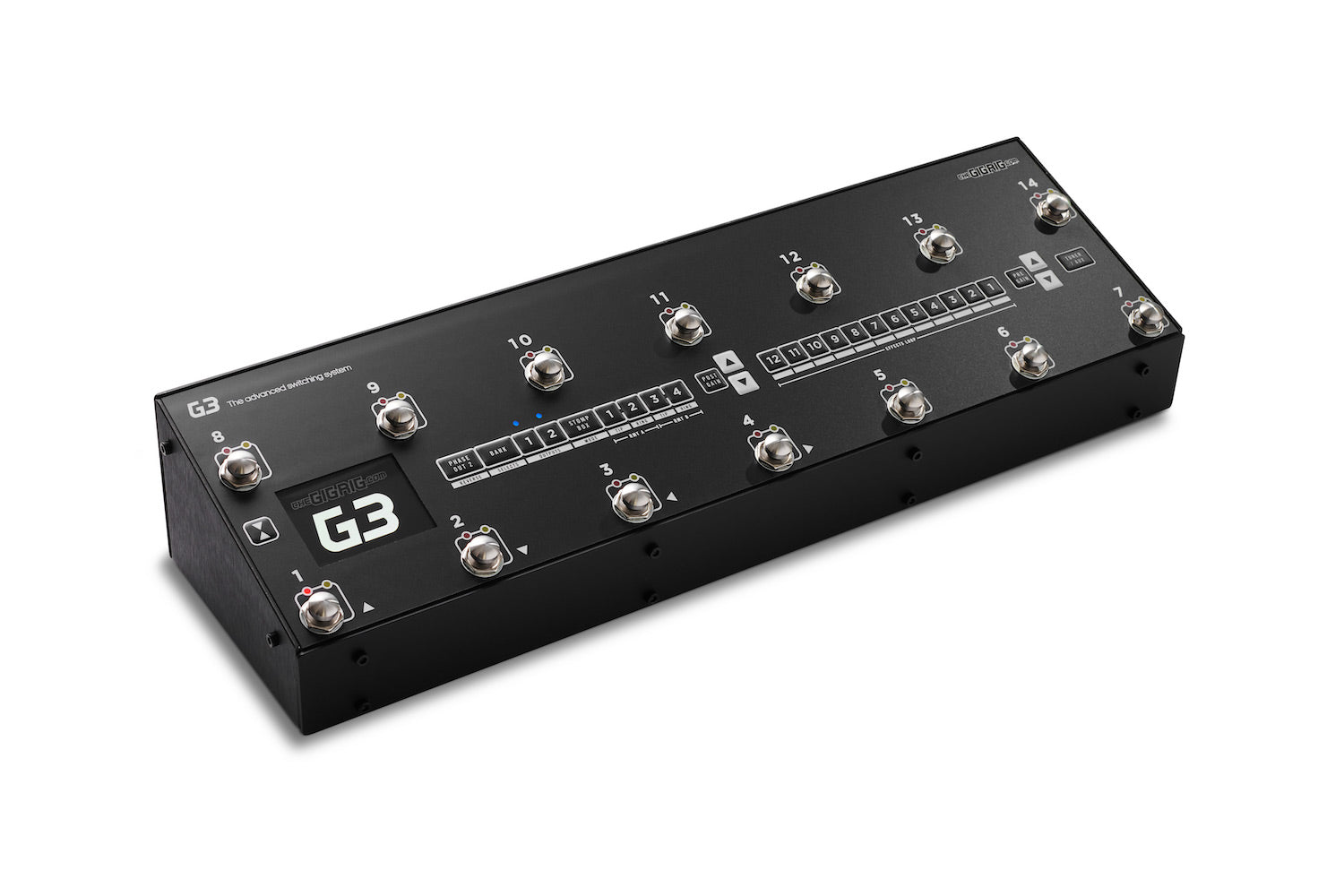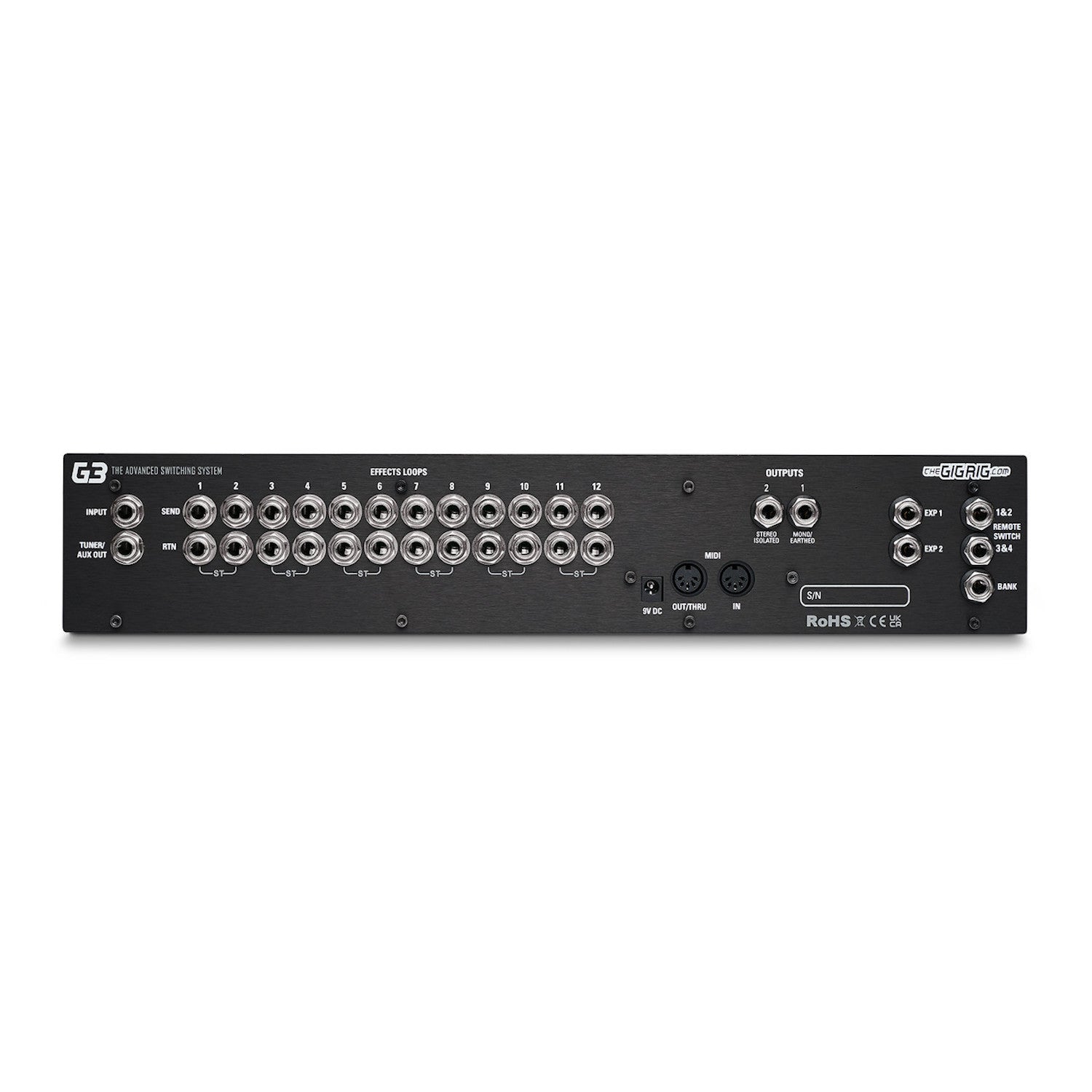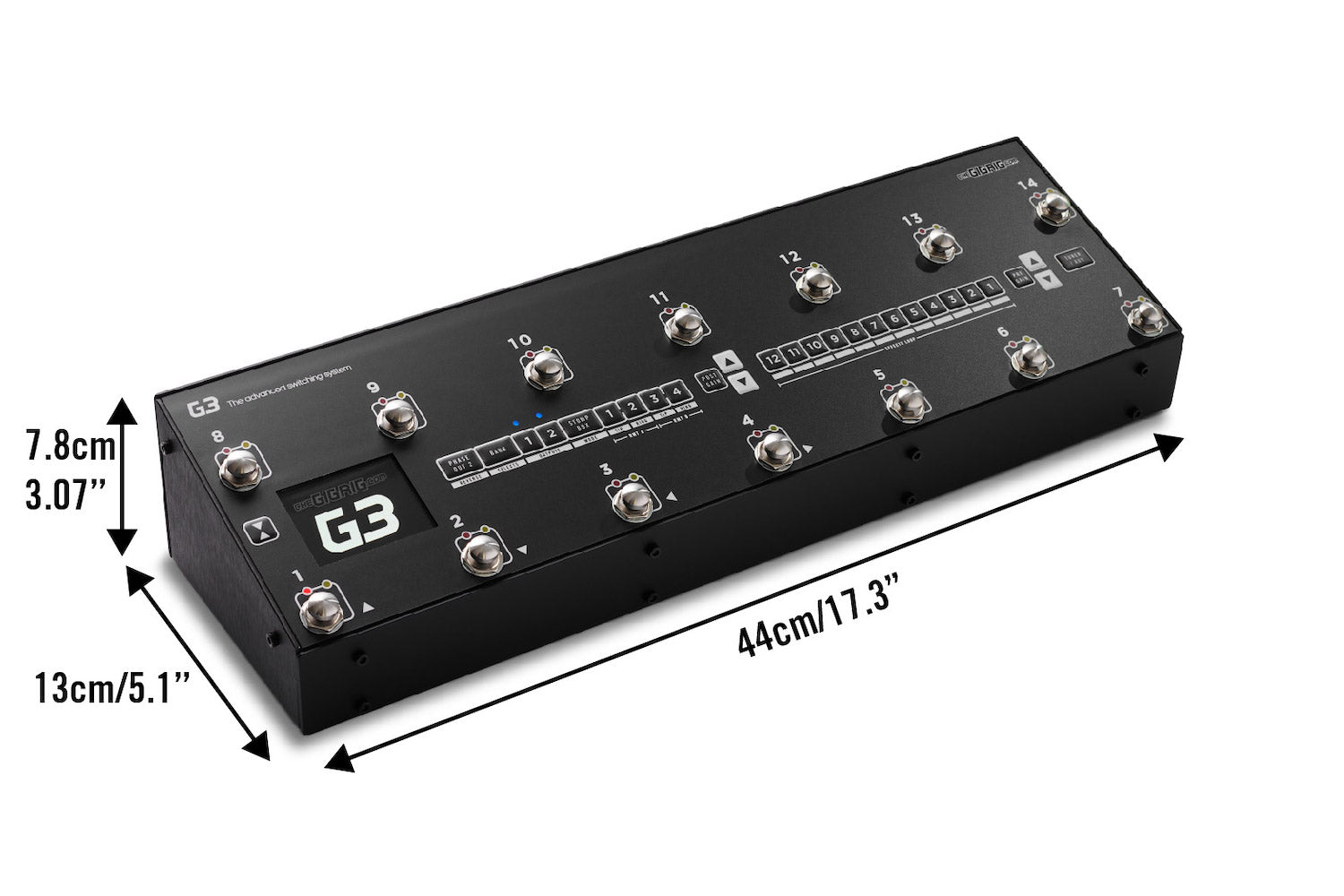 G3 Switching System
Tax included for UK only. Ex VAT price displayed for all other shipping destinations
 ESTIMATED DISPATCH APRIL 2024
A new standard for effects pedal lovers seeking the ultimate control and tonal transparency.
Due to the current G3 wait list we have reintroduced the 50% deposit option so you can secure your place in the queue.
Select the 'Partial Pay' option and add the product to cart. At checkout you will pay an initial partial payment and you will receive a notification to pay any outstanding balance via email, 1 week prior to dispatch. 
NEW! - Now with Bluetooth Web Editor!
G3 marks a new standard in pedalboard effects control. Built on the legacy of our award winning G2, G3 delivers the ultimate in signal path purity with possibilities never before seen in a pedalboard switcher.
Hear your effects as they were designed to sound, unencumbered by compromises inherent in a standard pedalboard setup.
Ships with a FREE GigRig Generator Power Supply - The Heart of our Modular Power Supply range. Please select your desired mains power lead when adding to cart.
The GigRig warrants the product to be free from defects in material and workmanship for a period of 2 years from the original date of purchase.
If the product fails within the warranty period, The GigRig will repair or, at our discretion, replace the product and cover the cost of return shipping to the original purchaser.
This warranty covers defects in manufacturing discovered while using this product as recommended by The GigRig.
This warranty does not cover loss or theft, nor does the coverage extend to damage caused by misuse, abuse, unauthorized modification, improper storage, lightning, or natural disasters.
Damage caused by any of the above circumstances may result in a non-warranty repair fee.
Legal: In the case of malfunction, the purchaser's sole recourse shall be repair or replacement, as described in the preceding paragraphs. The GigRig will not be held liable to any party for damages that result from the failure of this product. Damages excluded include, but are not limited to, the following: lost profits, lost savings, damage to other equipment, and incidental or consequential damages arising from the use, or inability to use this product. In no event will The GigRig be liable for more than the amount of the purchase price, not to exceed the current retail price of the product. The GigRig disclaims any other warranties, express or implied. By using the product, the user accepts all terms herein.